Five Reasons to Host Your Next Meeting in Sebring
A lot goes into choosing a meeting venue and every event planner knows where they choose to host a meeting or special event is just as important as the event itself. You want a location that is inviting for your attendees—a location that offers attractive accommodations, a variety of activities, and plenty of opportunities to create special memories. Whether you're looking for a place to host a casual business gathering or a corporate convention, here are five reasons why you should host your next event in Sebring.
Off the Beaten Path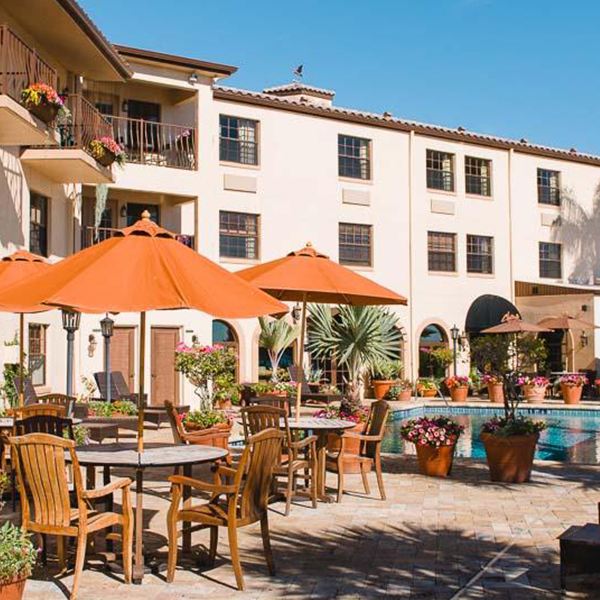 Voted by Florida Rentals as one of the top most beautiful Florida towns to visit off the beaten path in 2017, Sebring is the perfect city to get your attendees away from the hustle and bustle of their daily lives and relax in a small, charming town.While Sebring may seem like a more remote location, it is only a 2-3 hour drive from most major cities, such as Orlando, Tampa, and Miami. The central location makes it easy for your guests to fly in from anywhere in the US into an international airport and take the short drive to Sebring.
Save Money
One particular advantage of hosting a meeting in a small town is that prices for meeting spaces, accommodations, and attractions are much more affordable. Your guests can extend their stay and have a wonderful vacation that doesn't break the bank.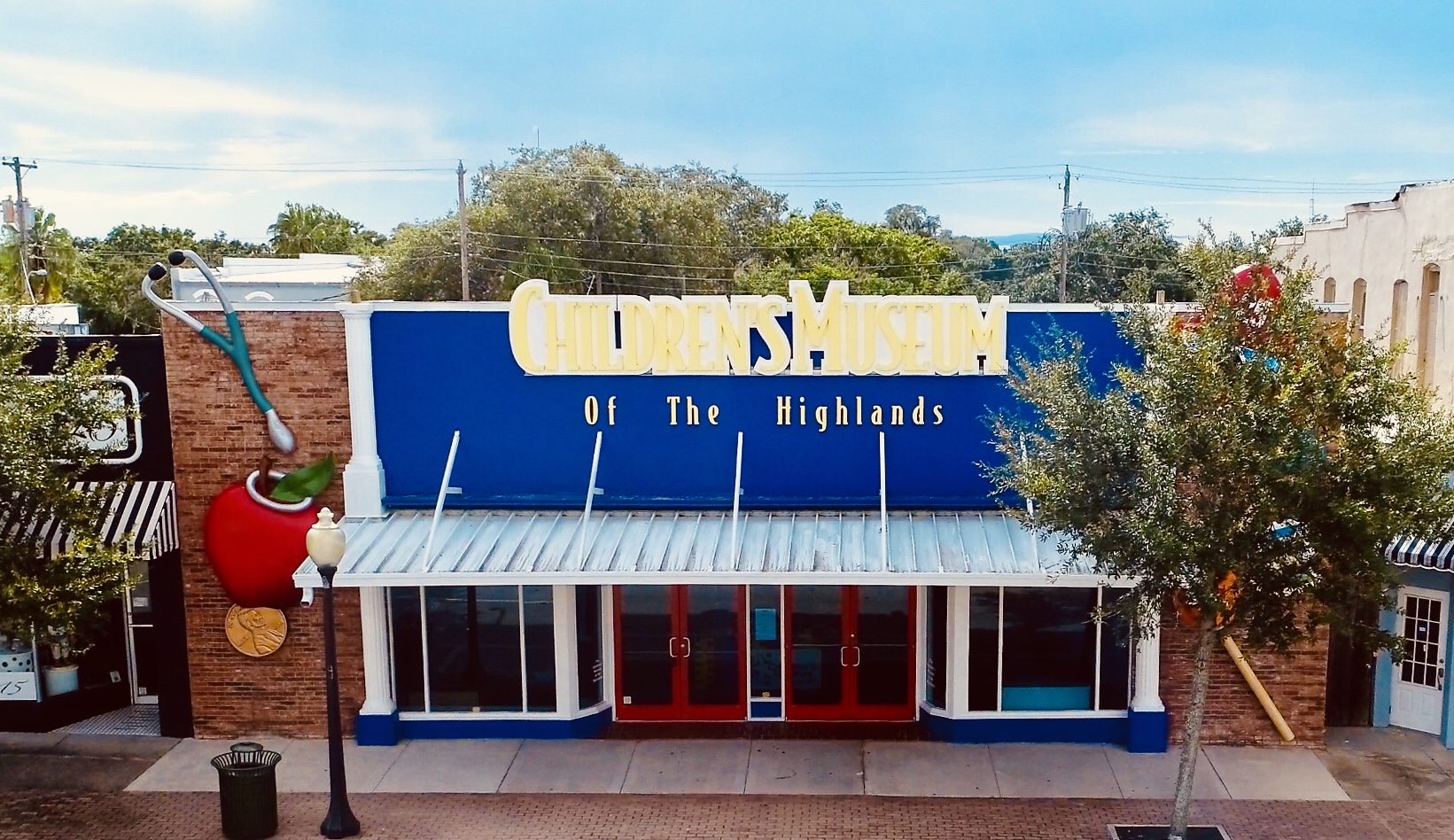 Accommodations start from $55 a night, and there are plenty of activities that are budget-friendly. Want to experience nature? Visit Highlands Hammock State Park for $6 per vehicle. Traveling with kids? Visit the Children's Museum of the Highlands. Admission is just $5 per person and your kids will have a blast completing activities from arts and crafts to science to sports and games.
Venues for All Your Needs
Sebring has plenty of unique meeting venues where you can host your special event. The Seven Sebring Raceway Hotel is the largest hotel with the most meeting space in Sebring. It is located on the Sebring International Raceway, making it a unique venue for your event. The 7,000-square-foot space is perfect for corporate meetings, banquets, special events, and so much more. The Seven Sebring Raceway Hotel offers a creative menu and friendly and efficient staff who will ensure your guests have a memorable experience.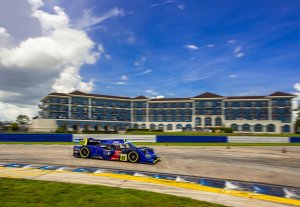 Looking for a less adrenaline-filled venue? Inn on the Lakes and Hotel Jacaranda may be the perfect fit. Inn on the Lakes is a well-appointed, lakefront boutique hotel. Your guests will enjoy the luxury of the casual, yet elegant environment paired with the finest hospitality. Hotel Jacaranda is the perfect venue to host a working business meeting. This is a historic property where celebrities such as Babe Ruth and Al Capone once stayed.
If you need a venue for smaller group meetings, Tru by Hilton and the Residence Inn by Marriott may be the perfect fit for you. Both are located on Little Lake Jackson and share a picturesque venue by the lake under a pavilion suitable for meetings, receptions and other group functions.
Hospitality & Friendliness
When hosting your event in Sebring, your guests are bound to experience the genuine hospitality that the area has to offer. Previous attendees of the International Network of Golf Conference and the Twelve Hours of Sebring Endurance Race rave about the friendliness of the people in the Sebring area. Our locals' pride themselves in welcoming visitors with open arms. Your guests will instantly feel right at home.
Fun Experiences
As a meeting planner, you want your guests to leave your event with a memory of a good time. There are plenty of things to do and restaurants to visit in the Sebring area that will surely leave a smile on your guests' faces.
Maxwell Groves
You can't visit Florida without trying a locally-grown orange product. Established as a fruit stand in 1935, family-owned Maxwell Groves has been a staple for locals and popular for visitors. While they're known for their freshly-squeezed orange juice, be sure to try their preserves, jams, honey, and soft-serve orange ice cream. For wine connoisseur's, Maxwell Groves offers Wine Tasting Wednesdays. Visitors can sample many Florida fruit wines sold in the shop.
Sebring Soda & Ice Cream Works
Sebring is home to the finest and largest selection of craft and vintage bottled sodas and ice cream in the area. They carry 300 different flavors of sodas from around the world, and 50 flavors of premium ice cream. With old-fashioned candy and milkshakes of the month, your guests are sure to indulge their sweet tooth.
Sugar Sand Distillery
Sugar Sand Distillery is Florida's only estate-grown sugar cane distillery. They specialize in handcrafted spirits and take "farm-to-bottle" very seriously by making small batches at a time. Your guests can book a tour and visit the distillery and the field and later sample a few their products like rum, whiskey, and their unique apple pie moonshine.
Trophy Bass Fishing
Bassmaster Magazine consistently ranks Lake Istokpoga as one of the top lakes for trophy bass fishing in the
Southeastern U.S. Your guests can contact one of our professional fishing guides who have fished the lakes in the Sebring area for over 25 years and experience trophy bass fishing at its finest. With nearly 100 lakes to choose from, your guests can enjoy the serenity of Sebring area lakes in between event activities.
Golf the Citrus Golf Trail
Sebring offers nearly a dozen scenic courses to choose from at incredibly low prices.
Home to one of the world's largest greens and courses designed by international names in course architecture, Sebring welcomes all levels of golfers, from beginner to experts, to enjoy a game of golf surrounded by natural beauty.
If you're looking for a location that offers attractive accommodations, a variety of activities, and plenty of opportunities to create special memories for your attendees, look no further than Sebring to host your next special event! Sebring will welcome your guests with genuine hospitality and your attendees will rave about their experience for years to come.