City of Charm
Whether you enjoy fishing, boating or other water sports; golfing at one of the area courses; hiking, biking, or just relaxing; you are sure to find just what you're looking for here in Avon Park our "City of Charm." From its mile long mall highlighting the downtown, to the business and activity along US 27, Avon Park people always take the time to welcome visitors and to lend a helping hand. Ours is a growing city … one that grows on you!
Relax and Enjoy
An Avon Park landmark, Maxwell Groves has been around for over 80 years. Relax and enjoy homemade orange ice cream on the front porch.
Enjoy Water Recreation
Boat, canoe, kayak, paddleboard one of our many lakes.
Enjoy the Great Outdoors.
Explore the Air Force Bombing Range recreation center in sunny Avon Park.
High Art & Rich Culture
The Alan Jay Wildstein Center for Performing Arts hosts dozens of internationally-acclaimed entertainers each year.
Reel in the big one with your friends and family at one of the many lakes Avon Park in Sebring has to offer.
Located in Central Florida, Sebring occupies the southern end of the Lake Wales Ridge, a 100-mile-long range of sand hills, scrub and freshwater lakes.
With courses that build on the natural beauty of Sebring, you could find it difficult to keep your eye on the ball.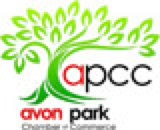 Downtown Avon Park Website
Events and Businesses in Historic Downtown Avon Park
www.avonparkcra.com