Event Grant Guidelines & Application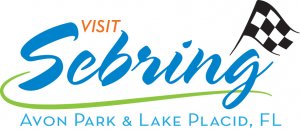 The Tourism Development Council (TDC) leads and supports the tourism industry in Highlands County by providing innovative marketing programs and promotions to ensure the continued growth of tourism and travel from visitors around the world. The TDC's objective is to position Highlands County as a must-experience destination in Florida through quality events and initiatives. The TDC recognizes events and meetings as a major contributor to the overall tourism economy. In order to develop this business, the TDC has put in place a Grant Program for events seeking funding. The TDC was created pursuant to Sebring Ordinance 01-02-20 and operates in accordance with Florida State Statute 125.0104. The TDC administers funds collected from a tourist development tax (TDT) on occupied transient lodging sales, i.e. hotels/motels, campgrounds and other short-term rental properties. The funds are designated to promote Highlands County as a preferred visitor destination.
If you are interested in applying for a TDC Event Grant, please download and complete the entire Event Application and return to Chantel Brutus via hand delivery or email at (CBrutus@highlandsfl.gov).
If you have any questions about the Event Grant Program, application deadlines or event eligibility, please call the TDC directly at (863) 402-6909.