The City on the Circle!
Known as "The City on the Circle," Sebring extends the same warm welcome it has since it was founded in 1912 by George Sebring. This pioneer conceived a unique circular plan as a focal point for this lakeside community, giving visitors a well-rounded experience of the raceway, lakes and more.
Sebring embodies the historical charm of Florida through its galleries and museums throughout. Be awed by the local talents of Highlands Little Theatre or make a visit next door to the Highlands Museum of the Arts (MoTA) for exhibits that foster conversations and connect the community through everything from modern art to the historical depths of Sebring. And don't miss the opportunity to pick up some local art at Brenner Pottery, Grateful Hearts, Alice Stroppel's Studio 215 or Janet King's Studios.
Then catch a breath of fresh air as you head over to Highlands Hammock State Park and indulge in the scenic views of one of the state's most diverse collections of wildlife. After a 3-mile bike ride down the trails, you'll be screaming for ice cream at Sebring Soda & Ice Cream Works where you can choose from 50 flavors of ice cream and 300 flavors of soda from around the world!
And if you're ready to get on track, the 12 Hours of Sebring awaits your visit. As one of the most challenging annual races in motorsports, this event has tested the adrenaline-rushing speeds of even the finest racers since March 1952. Since its first race, it has welcomed the swift skills of some of the best drivers in the world, including A.J. Foyt, Mario Andretti, and 2018 Sebring Hall of Fame inductee Paul Newman.
Don't Miss the Spectacular Lakefront Sunsets and Sunrises
See the sunrise on Lake Jackson.
Find Your Fishing Spot
Fish for trophy bass on our famous Lake Istokpoga.
Explore the Great Outdoors
See nature at its finest at Highlands Hammock State Park.
Immerse Yourself in Natural Beauty
Boat, canoe, kayak and enjoy all that our freshwater lakes and creeks have to offer.
Stay & Play the Citrus Golf Trail
See what Spring Lake Golf Resort has to offer.
Located in Central Florida, Sebring occupies the southern end of the Lake Wales Ridge, a 100-mile-long range of sand hills, scrub and freshwater lakes.
There is a myriad of Art and Culture choices within the beautiful city of Sebring. Some of those choices include The Children's Museum and Highlands Museum of the Arts.
Sebring is world famous for the annual Twelve Hours of Sebring endurance race, part of the prestigious American Le Mans Series.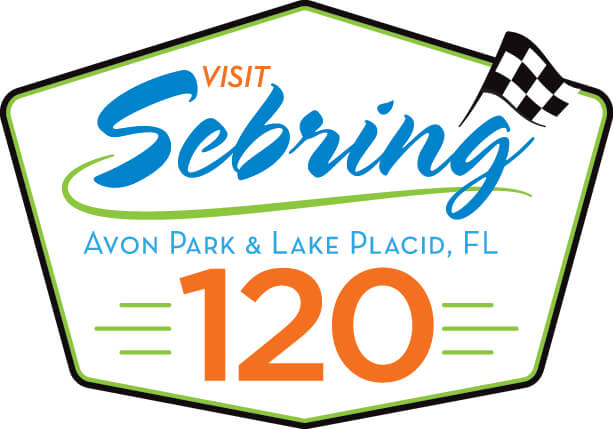 Greater Sebring Chamber of Commerce
227 U.S. Highway 27 North
Sebring, Florida 33870
Phone: (863) 385-8448
Fax: (863) 385-8810
Website: www.sebring.org