Top Ten Reasons to Plan a Golf Vacation in Sebring
Grab your lucky club and your A-game—it's tee time at Sebring's golf courses. With nearly a dozen picturesque courses to choose from, there's always a reason to challenge your skills or soak in the scenic views in the Sebring area. So, when you're planning your next golfing getaway, consider these 10 reasons why Sebring should top your list.
1. Best Golf Value
Sebring has been dubbed the Golf Value Capital of America.  No where else can you find quality golf courses to play at our incredibly low prices.  Not only is a round of golf considerably less expensive than on the coast or in bigger cities, but Sebring's Citrus Golf Trail offers Stay & Play packages starting as low as $99/person* that includes golf, accommodations and a hot breakfast. *Based on double occupancy and course availability.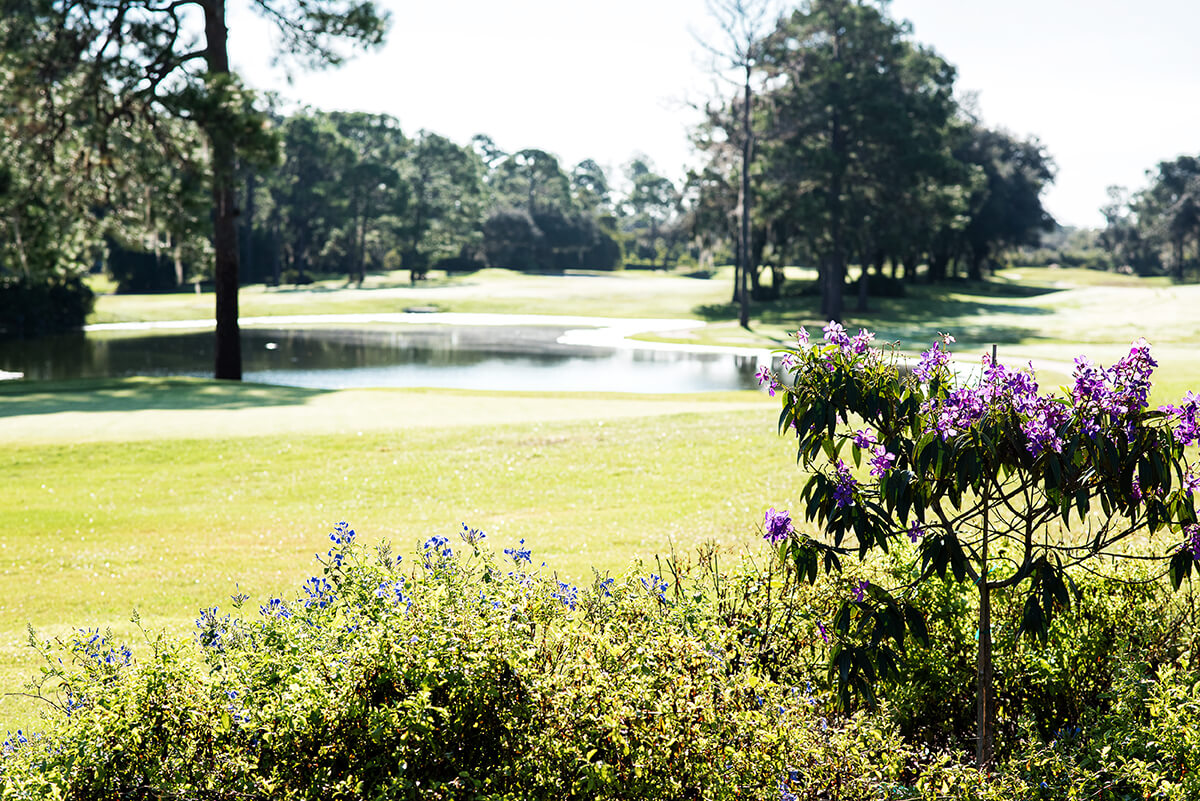 2. Hospitality & Friendliness
After hosting the International Network of Golf (ING) Conference, the attendees raved about the golf and the friendliness of the people in the Sebring area.  Throughout your stay, you will experience that same warm welcome and genuine hospitality.  Sebring welcomes you like family and makes you feel right at home.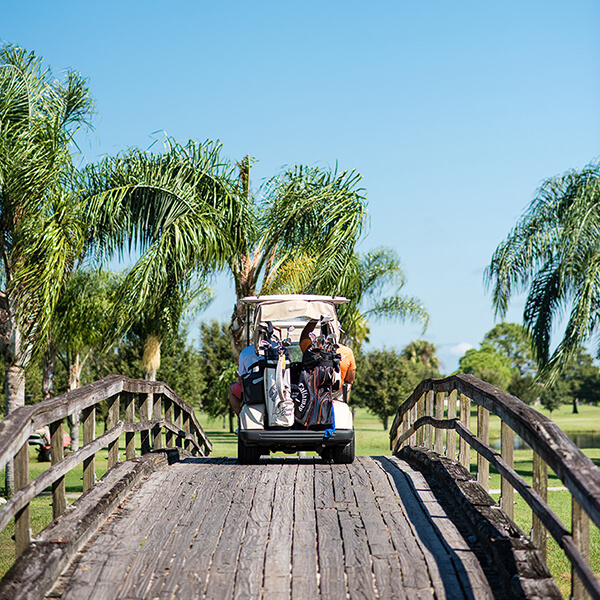 3. Citrus Golf Trail
Where else can you play golf courses surrounded by citrus groves?  The Citrus Golf Trail is a collection of courses that pay homage to Florida's iconic citrus industry and heritage. Located in the second-largest citrus producing county, the Citrus Golf Trail provides a unique and nostalgic playing experience in Old Florida.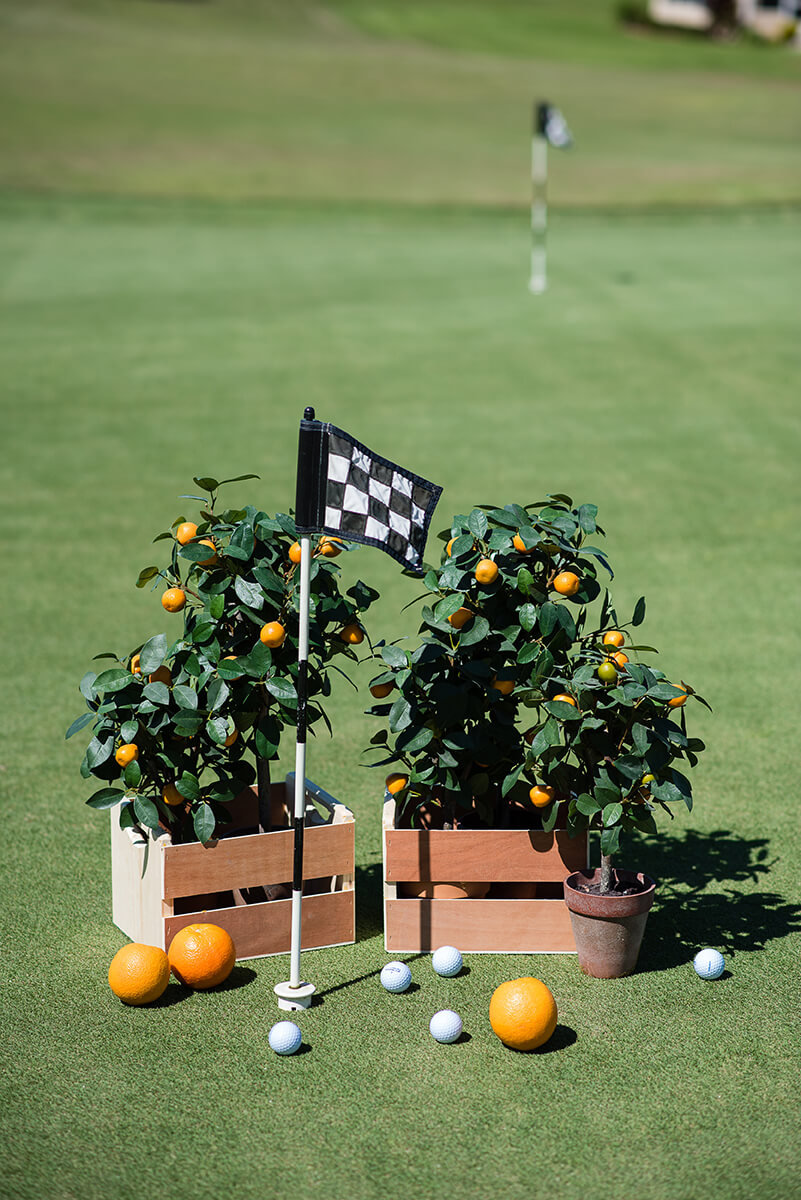 4. Save Time
Although the travel pace of a golf vacation to Sebring will help you slow down and unwind form the hustle and bustle of the big cities, you can still find a nice pace of play on the Sebring area golf courses where the '4-hour round' still exists.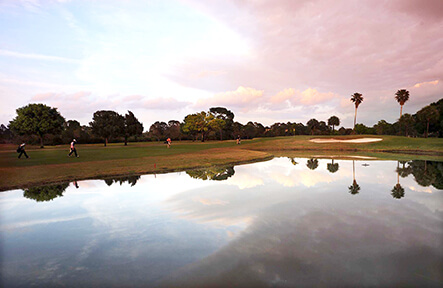 5. Aesthetically Pleasing
Many of the Sebring area courses are lined with native landscapes, citrus groves, cattle ranches, lakes and ponds and they attract a variety of wildlife to the area.  With courses that build on the natural beauty of old Florida (picture moss-covered oaks and preserves that provide a picturesque backdrop), golfers may find it difficult to keep their eyes on the ball.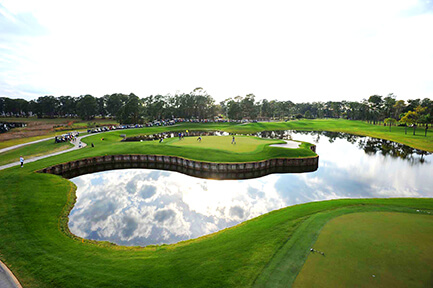 6. Variety of Golf Architecture
With courses designed by notable golf architects such as Donald Ross, Don Dyer, Dave Harmon, Steve Smyers and Ron Garl, the Sebring area courses provide a wide range of course styles suitable for every level of golfer and course preference.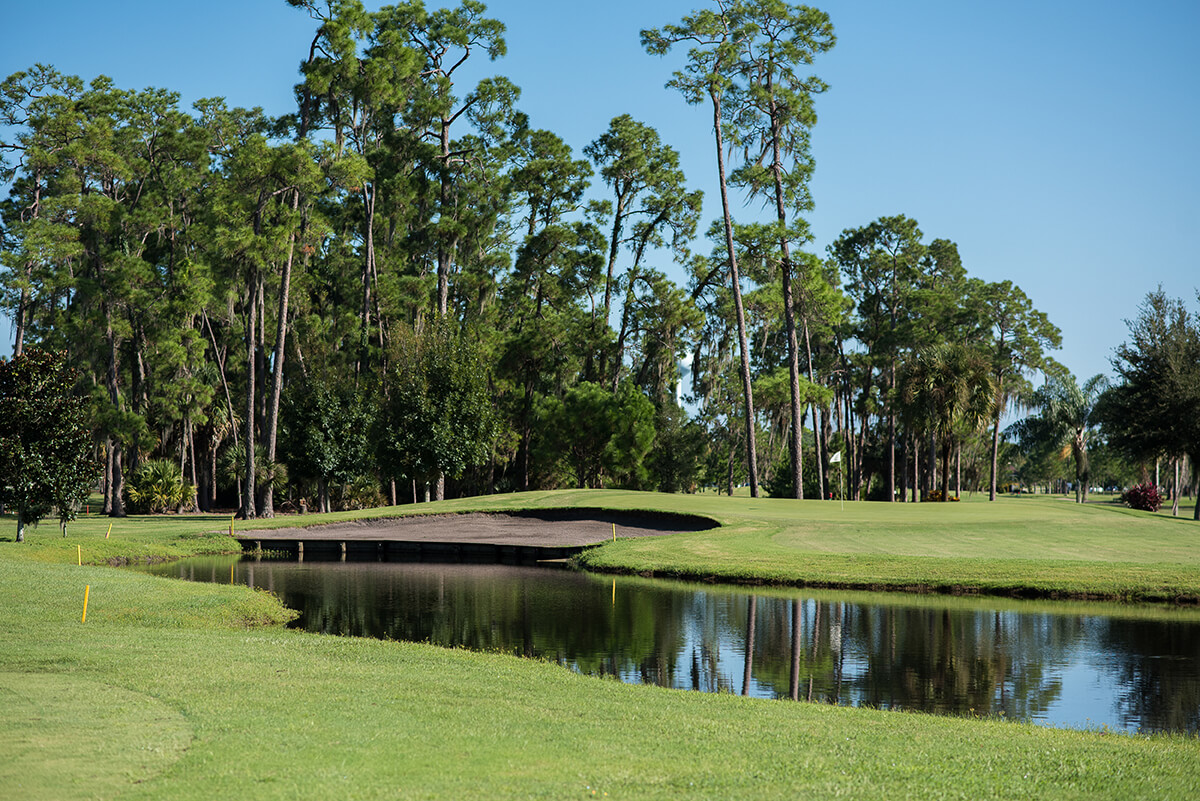 7. History
Several of the Sebring area hotels are rich in golf history.  Built in 1926, Donald Ross built Pinecrest Golf Course and Hotel and hosted many famous names such as Babe Ruth, Lou Gehrig, Burns & Allen, Grover Cleveland and Franklin D. Roosevelt.  In the late 1950s, Pinecrest hosted the first nationally televised PGA event, the World Championship of Golf. It featured big names like Sam Snead, Gardner Dickinson, Don January and the winner, Dr. Carey Middlecoff.  From 1959-1963, Pinecrest and Harder Hall Golf Course hosted the Haig & Haig Mixed Scotch Tournament. Virtually all the major professionals, both male and female, played Pinecrest. The list included Arnold Palmer, Tommy Bolt, Julius Boros, Kathy Whitworth, Mickey Wright, Joanne Carner and many others.  And Harder Hall has hosted the annual Harder Hall Ladies Invitation each January with the best amateur women players, some of which have later joined the LPGA Tour.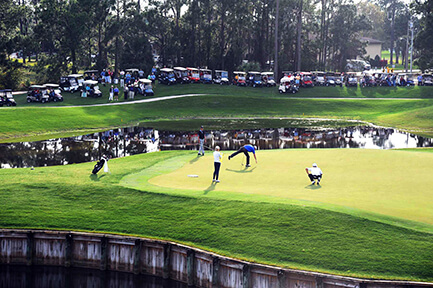 8. Centrally Located
Sebring is located about 60 miles south of Disney World, making it centrally-located and within a 2-3 hours drive from most major Florida cities, such as Orlando, Tampa, West Palm Beach, Miami, Sarasota, Naples, Ocala, Gainesville, Tampa, Ft. Myers and Daytona Beach.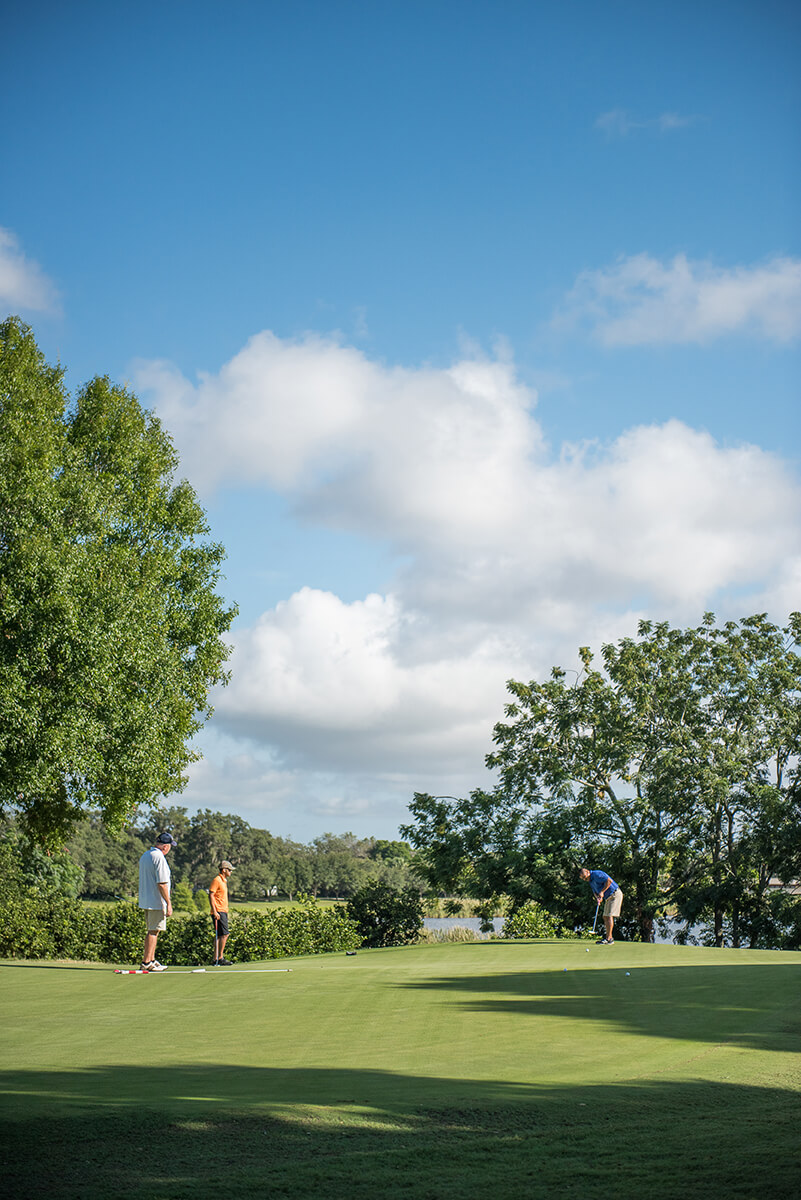 9. Inn on the Lakes/Chicanes Restaurant
The Citrus Golf Trail lodging partner is a beautiful boutique hotel located between two lakes with some of the nicest rooms you will find in South Central Florida.  The hotel is home to Chicanes Restaurant & Bar that is a favorite among visitors and locals, and the name pays homage to Sebring's auto racing heritage.
10. Small-Town Charm
Visitors love the small town feel, friendly atmosphere and lack of traffic congestion they find when in the Sebring area.  And it is easy to find your way around without feeling rushed or hurried.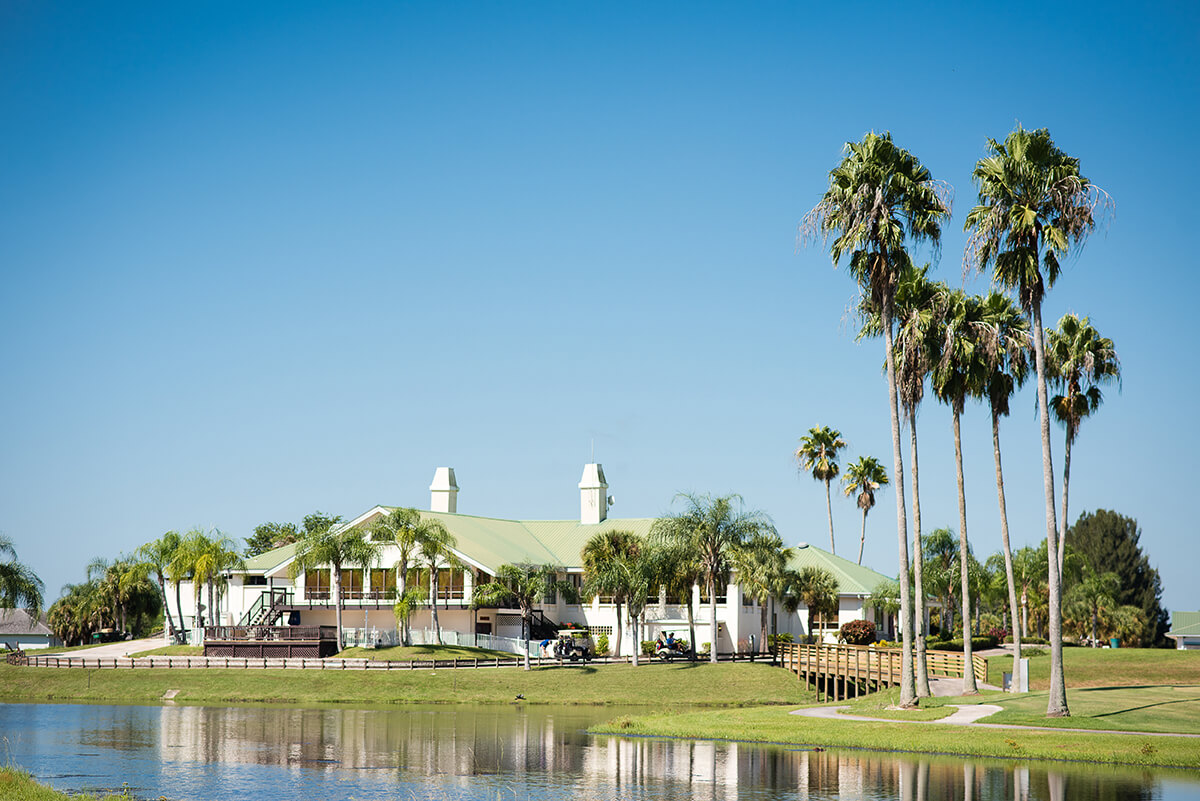 A golfing experience in the Sebring area goes beyond your average neighborhood game. We invite all levels of golfers, from beginners to experts, to drive their skills with affordable rates and top-level hospitality. Ready to plan your visit to Sebring? Download our Golf Guide to discover the best places to stay, play and dine.