Confronting COVID-19: The Sebring Community Combines Their Safety Efforts
As stay-at-home orders are lifted, Sebring and surrounding communities are preparing for a new normal. While some businesses remain closed, others are fixing to open and welcome guests to enjoy the special things that make-up Sebring. Restaurants, golf courses, and hotels across Sebring, Lake Placid, and Avon Park are excited to return for business and offer the unique experiences that locals and visitors have come to love. Here are just a few that are open and taking proper precautions to ensure a safe and enjoyable visit from start to finish.
Morty & Edna's
This family-owned favorite is thrilled to reopen and reunite with diners, offering warm welcomes from afar as they continue to follow social distancing guidelines. Morty and Edna's are taking in customers at a 25% indoor capacity and six-feet-apart outdoor seating as well. Staff will be wearing gloves for the duration of their shifts and your dining experience will be sure to end on a germ-free note with a hand sanitization station at the register and distance payment implementations, too. This Lake Placid café is working hard overall to maintain a sanitary restaurant and bathroom for their guests with a deep clean every night.
Sebring Soda & Ice Cream Works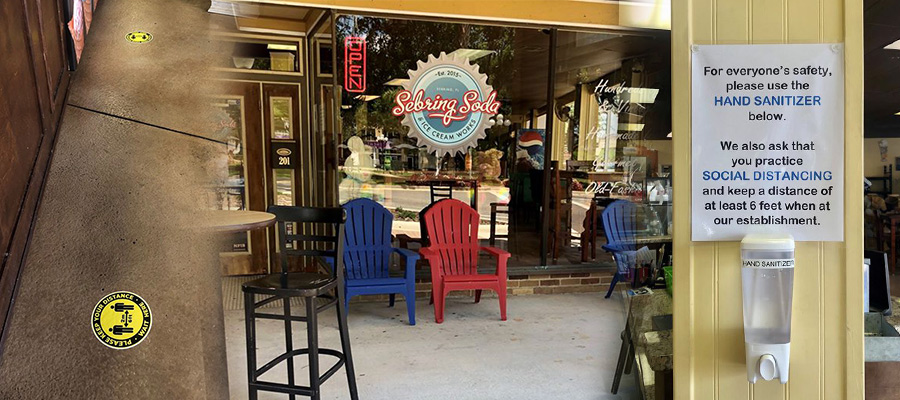 Calling anyone looking to satisfy a sweet tooth—Sebring Soda & Ice Cream Works is open and ready to welcome back sweet (and savory) fanatics. This unique shop is now serving customers at 25% indoor capacity and they're taking your safety, as well as their employees', into consideration with every decision made. Some of the policies they have put into place include a routine cleaning of all commonly touched surfaces every 30 minutes (or between customers); sanitizing hands upon entry; six-feet-apart seating and floor marks; and requesting that all guests wear protective masks if possible. So, get ready to treat yourself to a craft soda, ice cream, hot dog, or pretzel. Choose from nearly 50 flavors of ice cream and 300 types of glass-bottled soda at Sebring Soda and Ice Cream Works.
Sun N Lakes Golf Course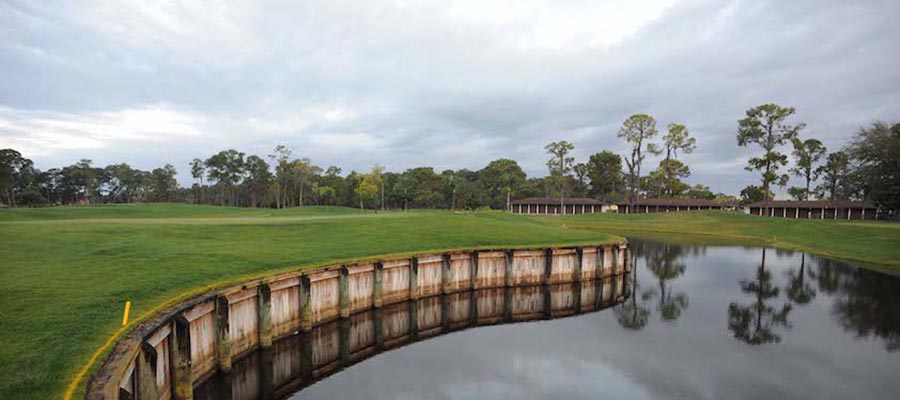 The Florida sunshine is calling, and golfers are itching to get back on the greens. Fortunately, Sun N Lakes Golf Course is open and giving their players a chance to take a swing on the turfs again. This golf course is welcoming one player per cart, or one household per cart, in order to follow social distancing guidelines. Their staff is diligent when it comes to maintaining a high level of cleanliness by sanitizing each cart after use and filling the cups so players can easily grab the ball after it is holed. As for the indoor areas, the golf shop and restaurant are equipped with hand sanitizer stations to limit exposure during payment, whether it's for merchandise or green fees.
Chicanes Restaurant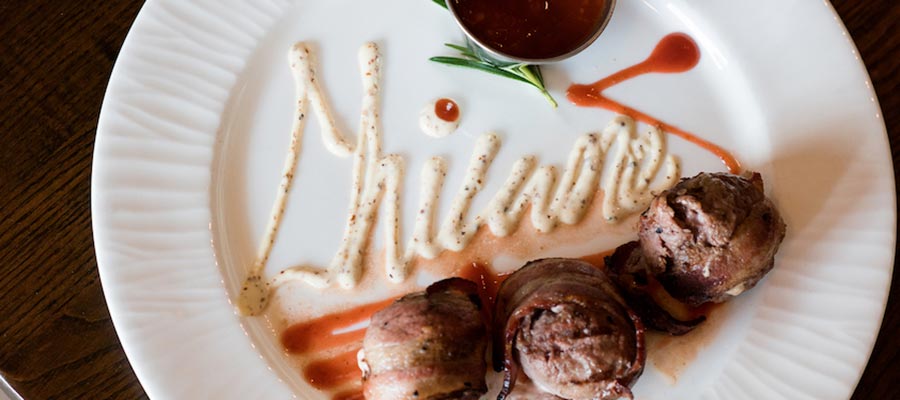 Sebring's Chicanes Restaurant is currently working to enhance your dining experience with all new kitchen renovations. While the romantic lakeside views and gourmet dining experience are put on hold due to coronavirus and construction, they are still ready to prepare fresh, local seafood and savory dishes for take-out and delivery. And starting mid-June, you can pop into Chicanes and select from a special take-out menu equipped with new cocktails options and guest favorites. Stay tuned for their reopening this summer, where you'll have the opportunity to select from the poolside dinner menu featuring new selections and classic favorites, cocktails, and wines. Be sure to stay updated on all things Chicanes by following their social pages.
Inn on the Lakes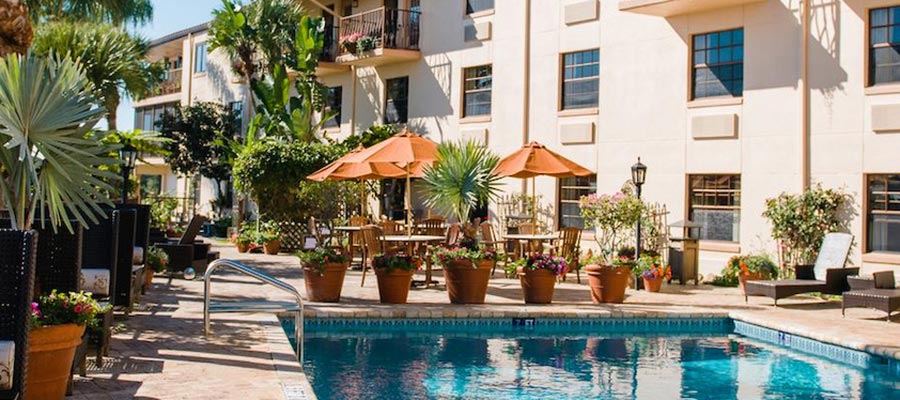 Looking to upgrade your living room views to lakefront bliss? Inn on the Lakes is open and welcoming guests to enjoy their serene atmosphere for a little getaway. But with these picturesque views comes special measures to ensure the health and safety of their employees and guests. This top-rated Sebring hotel is taking local health departments and CDC recommendations into consideration through every action and procedure. Some of these practices include requiring staff members to wear a mask during his or her shift; taking the temperature of each staff member upon arrival; sanitizing all public areas with hospital-grade disinfectants; and enforcing social distancing guidelines across the property, including the pool and lobby.
Stay in the Know
While things aren't quite back to "business as usual" yet, we can surely find a sense of normalcy with a Sebring area getaway, all while supporting local businesses. Whether you're looking to take a lunch break out of the house or enjoy a staycation by the pool, Sebring offers safe and uplifting experiences to fill your hunger and vacation cravings alike. For more social distancing activities in Sebring and tips on how to stay healthy during this time, check out our COVID-19 updates page here.