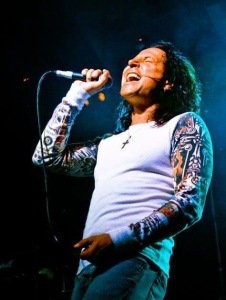 Drawing on a range of diverse musical influences to deliver a unique take on the genre of melodic rock, Steve Augeri is an American rock singer best known as the lead vocalist for the rock group Journey from 1998 to 2006. Steve debuts with the seven times Platinum "Armageddon" sound track then on to record three albums during a successful eight-year tenure that brought one of the worlds most accomplished melodic rock groups back to the stage for multiple world tours and millions of adorning fans.
Steve is unveiling a brand-new collection of songs titled "Seven Ways 'Til Sunday" and touring internationally with his band, showcasing exciting new songs as well as material from his career including JOURNEY's Greatest Hits.
For tickets and more information, click here.