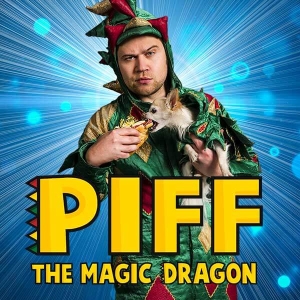 50% Comedian. 50% Magician. 100% Dragon.
After earning national acclaim as the standout star of NBC's America's Got Talent and Penn & Teller: Fool Us, Piff the Magic Dragon continues to win over audiences across the globe with his mythical mixture of wizardry, wit and sarcasm that ignites a one-of-a-kind comedy magic show you must see to believe! Joined by his trusty sidekick Mr. Piffles, The World's Only Magic Performing Chihuahua™, the dynamic duo performs nightly to sold out rooms at his residency at the world-famous Flamingo Casino in Las Vegas in the newly renamed Piff the Magic Dragon Theatre. Voted Best Comedian in the 2018 Best of Las Vegas Awards!
For tickets and more information, click here.