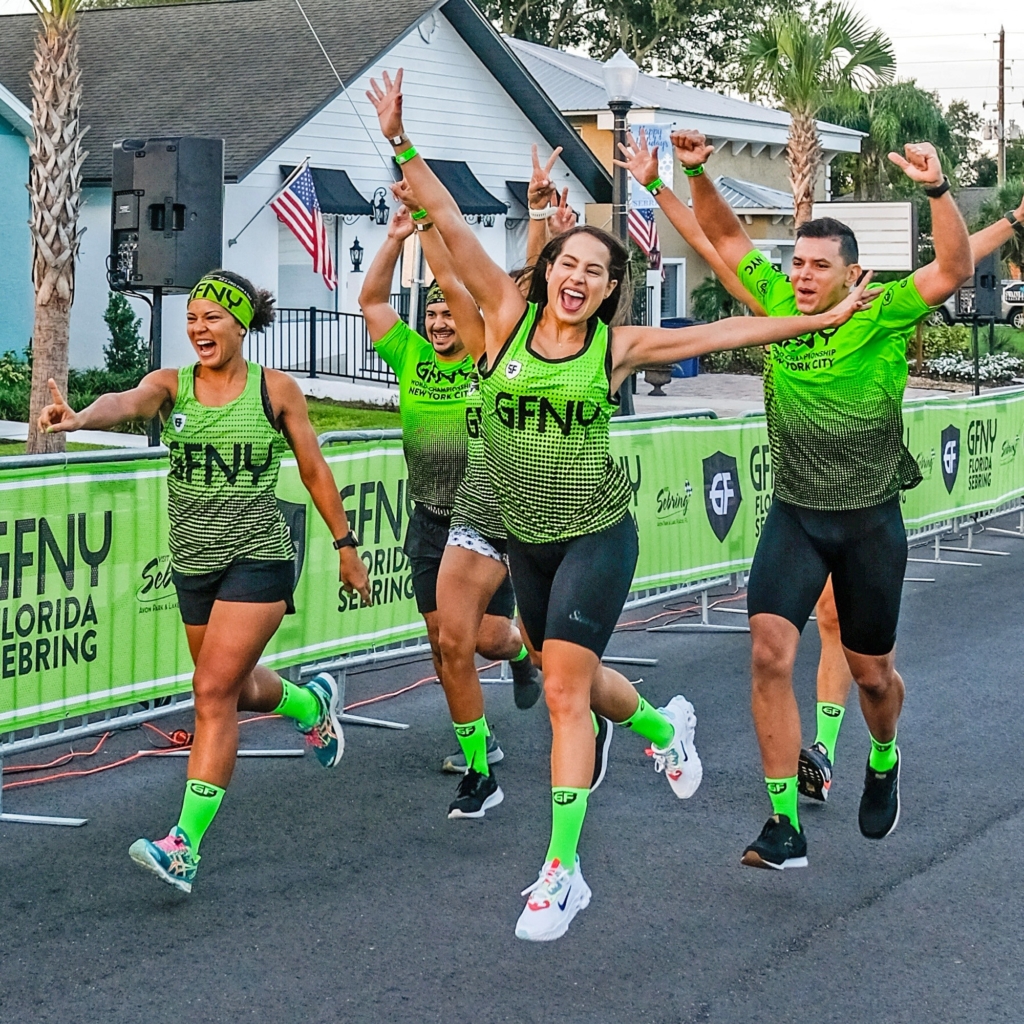 The course starts out with a bang: you get to race a big loop on the high-speed Sebring International Raceway. Experience 4.2 miles of exhilarating racing under floodlights to get you warmed up. Once you leave the track, you're heading towards the city of Sebring on Kenilworth Boulevard. This straight and flat road is perfect to dial in your ideal pace while ample water stations, volunteers, and music motivate you. Once you reach Sebring, you'll turn around on the boulevard and head back to Sebring International Raceway – and the GFNY Half Marathon finish line.
Marathon runners continue past the track for a 4-mile out-and-back section on Carrol Shelby Road before you head out for a 2nd loop to Sebring and finish your GFNY Marathon Florida back at the Sebring International Raceway. If you paced yourself well, you might even be able to negative split those last 4.5 miles.
The course is IAAF measured and serves as a qualifier for races such as the Boston Marathon or NYC Marathon. The early morning start and flat course profile make for GFNY Marathon Florida your perfect PR and qualification race.