Plan an Affordable Family Vacation in Sebring, FL
Looking for a family friendly, affordable vacation that's loaded with outdoor adventures and interactive attractions? Just take a trip to Sebring and its neighboring cities. Planning can take a lot of fun out of family vacation, so we've mapped out your guide to having the best time in Sebring with your loved ones, without the hassle.
Covering everything from craft sodas in 300+ flavors, specialty sushi rolls, free line dancing lessons, a museum where your children are allowed to touch everything, golf that is affordable for the whole family and one of the largest state parks in Florida — our itinerary includes family vacation ideas at the must-see spots that you can only find in Sebring.
Day One
Make some family vacation memories that will last forever by setting off on the right foot. Start your trip in Sebring with a day full of arts, crafts, outdoor adventures and indoor entertainment.
8:30 AM – 9:30 AM: Wake up and smell the Sebring
There's no shortage of unique hotels in the Sebring area, and we're big fans of our newest addition as of February 2019 – Tru by Hilton. Designed with families in mind and with a modern flair, Tru features a lobby stacked with games and tabletop amenities to occupy all ages after you're done exploring the area.
Save time and money by starting your day with a complimentary breakfast with more options that you can count. Tru offers healthy items ranging from eggs with chicken sausage to fruit-filled waffle bowls that will give your family a boost of morning energy to get your outing started.
10:00 AM – 12:00 PM: Get crafty
Family vacations are all about making memories, but the best ones are those that you can take home. Kick off your outing in Sebring by designing your home's newest decor at The Grateful Hearts DIY Art Studio and Boutique. Shop the boutique for an arrangement of kid's clothing, accessories, fragrances and more, then book a family workshop to paint your own decorative projects. Including pillows, wall hangings and wooden signs, The Grateful Hearts Art Studio is your Sebring stop for a unique family crafting experience.
Start by booking your reservation online, which includes selecting the designs that your family wants to use at prices starting at just $25. Once you arrive for your reservation, you'll be painting almost immediately and, once you're finished, you'll have Sebring mementos to take home with you!

12:30 PM – 1:30 PM: Lunch with a view
With a deck overlooking Lake Jackson, Don Jose Mexican Restaurant is a local favorite for families searching for an authentic Mexican dining experience. We recommend grabbing an outside table to get a breath of fresh Sebring air and enjoy the waterfront views while you enjoy your meal. You can also start your lunch with fresh complimentary chips and salsa to keep everyone in your party satisfied while you browse the menu.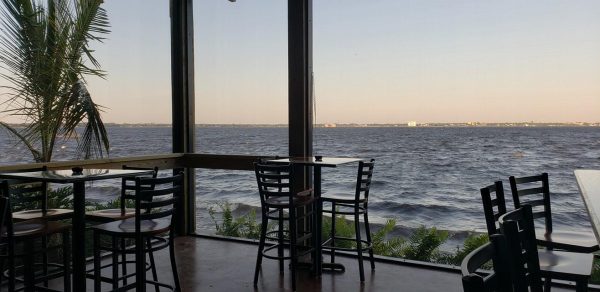 Don't worry if you've got some picky eaters in your party because their children's menu offers everything from cheese quesadillas to chicken fingers. They also offer vegetarian and pescatarian options to suit any family's dietary restrictions.
2:00 PM – 4:00 PM: Explore the outdoors
Load up your family and head to Highlands Hammock State Park. And since you can enter at only $6 per vehicle, this attraction is sure to give you some serious bang for your buck.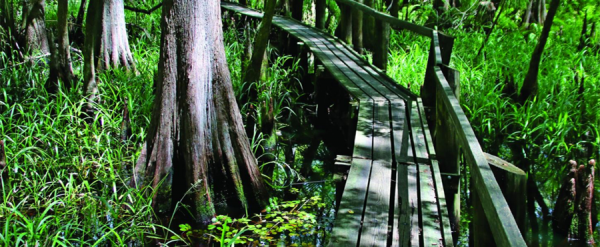 Highlands Hammock State Park provides a genuine outdoor adventure that your family won't find anywhere else. With nine trails, an elevated boardwalk and a tram, your family can witness this preserved Florida ecosystem from almost every angle. You'll want to bring your camera along because your family might be lucky enough to spot a Florida alligator, deer, or black bear among all of the other wildlife in the park. And don't forget to check out the playground where the kids can play, climb and swing under the shade of the trees.
Sunscreen, bug spray and water are also essential for this afternoon attraction. You can even stop in at the Hammock Inn Camp Store—open daily from 9 am to 5 pm during peak season months—for drinks, snacks and free WiFi.
4:30 PM – 5:00 PM: Orange you glad you came to Maxwell Groves
You won't be able to find orange juice any fresher than at Maxwell Groves. Established in 1935, this local treasure is free to visit and loaded with fresh fruit wines, juices and jellies, as well as their delicious orange ice-cream that is made from fresh-squeezed orange juice.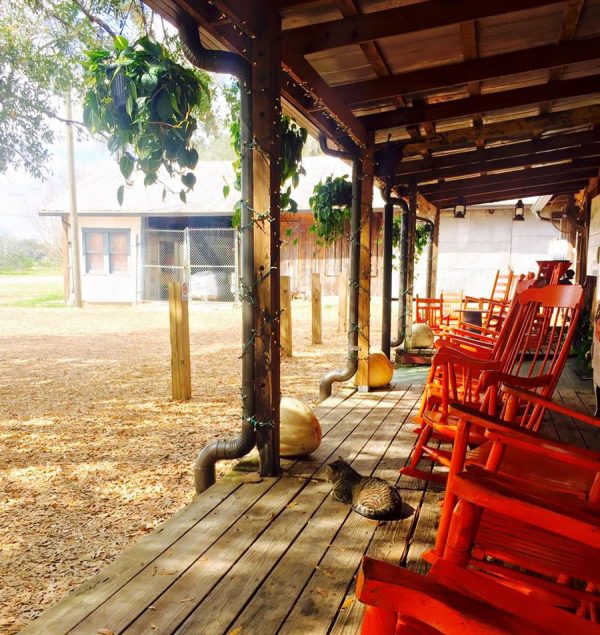 The Maxwell family has been growing citrus for three generations, and their country store captures these flavors and creates a truly local experience. Relax on the front porch of this family business before you and your family head out for an evening of local entertainment.
6:00 PM – 7:30 PM: Refresh at the watering hole
Following an afternoon exploring Sebring, treat your family to a dinner at Cowpoke's Watering Hole. Dig into signature burgers, premium steaks or any number of mouthwatering entrees that everyone in the family will love that are served at affordable prices. Feeling adventurous? Try their tasty gator tail or frog legs for a unique taste bud experience.
Put a Sebring spin on "dinner and a movie" with a night at the Watering Hole. With events that include anything from free line dancing lessons to trivia, your family will get much more than their fill. The Watering Hole also hosts fun weekend events with live music and karaoke frequented by locals.
Visit their Facebook page to find upcoming events, view their menu items and get a glimpse at a night at "The Hole."
Day Two
We want your second day of vacation to be just as fun as the first, so we've planned out a day trip to let your family get a taste of the best local grub, learn about local history and activities, and putt 18 holes of white-ball chasing fun. You'll even end the day with a sweet Sebring treat that will make the whole family ready for the next day.
8:30 AM – 9:30 AM: Breakfast at Dee's
Breakfast may be complimentary if you're rooming with Tru, but who can resist a delicious local meal to start the day? Load up the family and head over to Dee's Place to have breakfast the Sebring way with good food, fair prices and good company. Choose from a huge selection of traditional breakfast items ranging from a simple short stack to a personalized create-your-own omelet.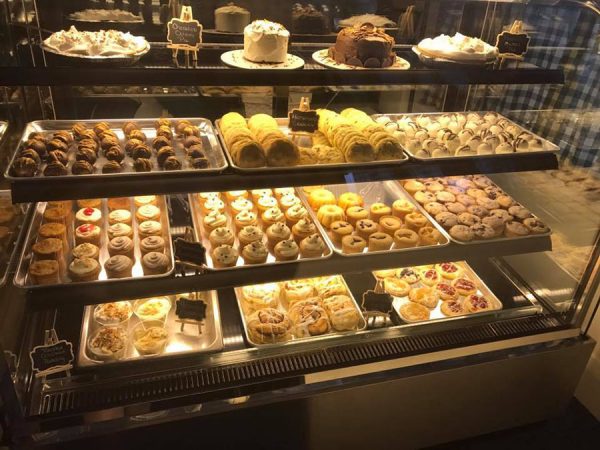 If you want to begin your day with a sweet kick, take a look at the number of freshly baked options that Dee's Place puts out daily. Or, grab a couple of sweet treats for the road and have some snacks to keep the little ones from getting hungry between meals. No matter what your family is craving, stopping by Dee's will have everyone eating like a local.
10:00 AM – 11:30 AM: Museum mania
You might be reluctant to bring the family to a museum while on vacation, but this one was designed with families in mind. Visit the Children's Museum of the Highlands and let your little ones have a blast while they learn about Sebring. From arts and crafts to science to sports and games, your kids will certainly burn off a lot of energy and learn a thing or two while they do. Plus, the admission fee is just $5 per person and covers an entire day of play.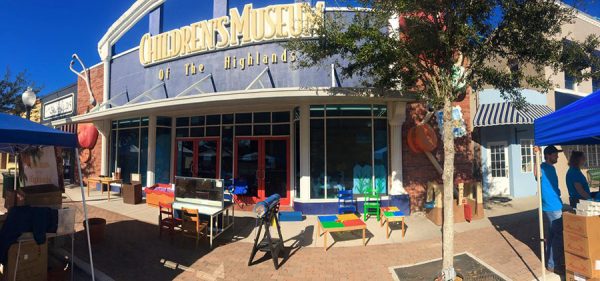 You never know what kind of events will be popping up in the museum, so be sure to check their Facebook schedule and see if you can fit any extra events into your trip.
12:00 PM – 1:00 PM: Locals' favorite lunch
The Sebring area takes pride in its local eateries, and this Mom-and-Pop certainly takes the cake. Owned by a classically-trained chef, Mae Lee Gilroy, Mae Lee's Deli is the perfect spot to take your family to power up for an afternoon of fun. With over 30 sandwiches, salads and subs to choose from, there's definitely an option that everyone in the family will love.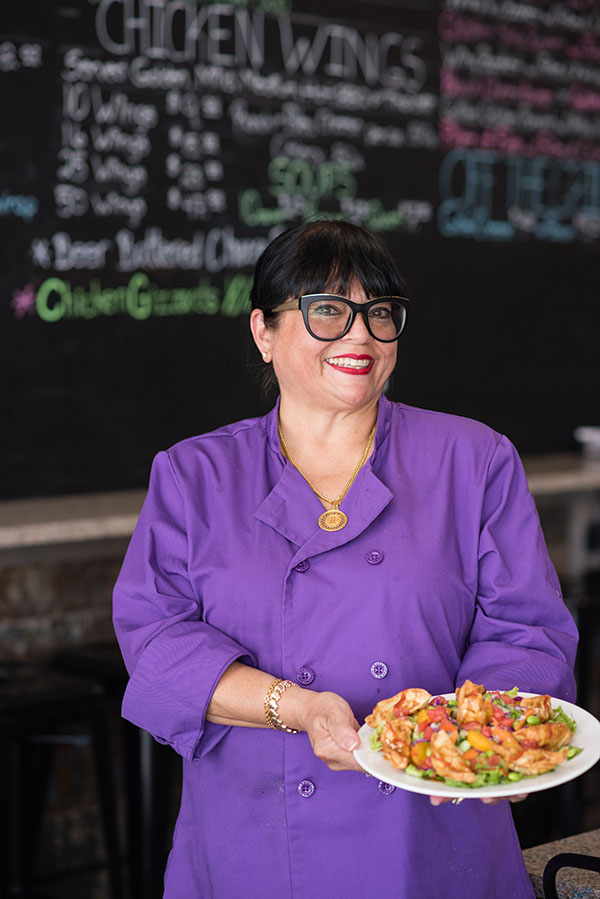 This lunch stop might be known for sandwiching some delicious creations, but they also have options for family members that may have food sensitivity issues. When you visit Mae Lee's, you'll never be hungry with a selection of homemade soups and desserts that are local and visitor approved.
1:30 PM – 4:30 PM: Tee time
Dubbed the Value Golf Capital of America, the Sebring area is your destination for some good old-fashioned golf that won't break the bank. Plan your visit at Sun 'N Lake Golf Club for golf lessons and play for the entire family. Their two award-winning courses will let your family sharpen their putting skills while taking in the natural elements of Sebring.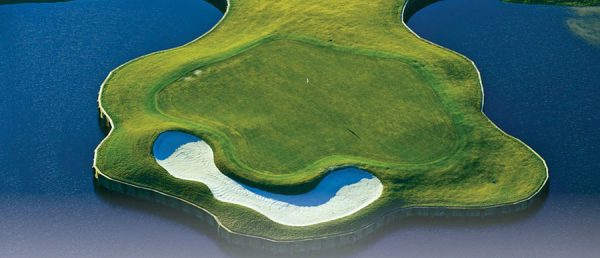 The Turtle Run course was built in the middle of a "Scrub Jay Preservation Area," providing a sanctuary for a protected bird that has become a bit of a local attraction. The longer run Deer Run course is host to prestigious local and national tournaments that bring out the best in both local, state and national golfers. If you've got some little ones who aren't quite ready for the full-sized courses, feel free to stop by one of the practice facilities to give your children a golf lesson by golfing experts.
Book your tee time here.
5:00 PM – 6:30 PM: Dinner and an onion volcano
Hibachi is always a crowd pleaser for any family looking to have some entertainment with their meal. For dinner, bring the family along to Cang Tong to grab some sushi or other Chinese cuisine menu items.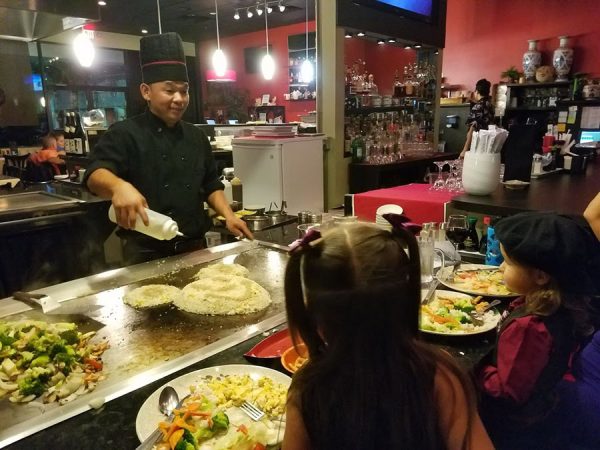 As Sebring's destination for Asian cuisine, Cang Tong offers over 40 sushi roll options—such as the Sebring Roll, O.M.G. Roll and the popular Ruby & Jade Roll—so your family can stick with their favorites or try something unique. Cang Tong also serves classic chef specials and combos that allow the whole family to sample some delicious Chinese flavors. Get your fill for dinner, but don't forget to save some room for dessert.
7:00 PM – 8:00 PM: Cheers for two scoops
You can't wrap up a vacation in the Sebring area without stopping by Sebring Soda and Ice Cream Works. Home to 300+ craft and vintage sodas and an array of 20+ ice cream flavors, this soda shop is great for adults and children looking to reach for an old classic soda or try something completely new, such as cucumber, peach cobbler or chocolate soda.
Your little ones are sure to love the exotic and fruity flavored sodas that aren't easy to find outside of Sebring. Sebring Soda even offers a line of Totally Gross Sodas with bottles named after your kids' favorite animals and creatures, like Bug Barf, Monster Mucous, or Dog Drool. With old-fashioned candy and milkshakes of the month, your family will want to make every vacation a Sebring one. Be sure to ask about their available gift baskets so you can bring the experience home to your friends.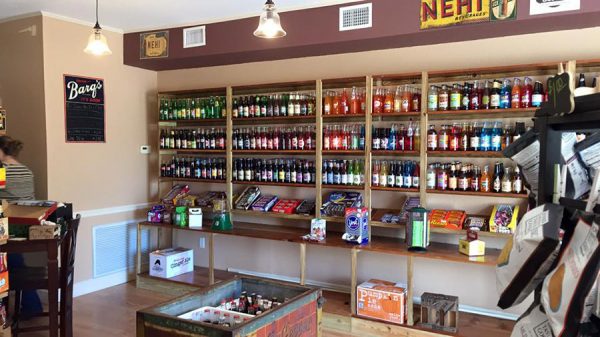 Create memories that will last forever, celebrate your family and visit Sebring to make this family vacation the best and most affordable one yet.