The Best Things To Do While Staying In Lake Placid, FL!
Looking for a relaxing time to spend quality time with your family and fun water activities? Then keep reading for our top things to do in Lake Placid, Florida.
Picture this: you're sitting in the warm sand as a breeze blows through your hair. The idyllic water of Lake Placid ripples in front of you, begging you to take a dip to escape the Florida sun. Clock out for the weekend (or the week) and travel to the quaint town of Lake Placid, FL to unwind and recharge with good company. While our quiet corner of Central Florida is known for its peaceful beauty, there are plenty of hidden gems for you to explore during your trip. Keep reading to learn about some of our top summer spots and year-round favorites so you can make the most of your time in paradise.
Rent a House on a Lake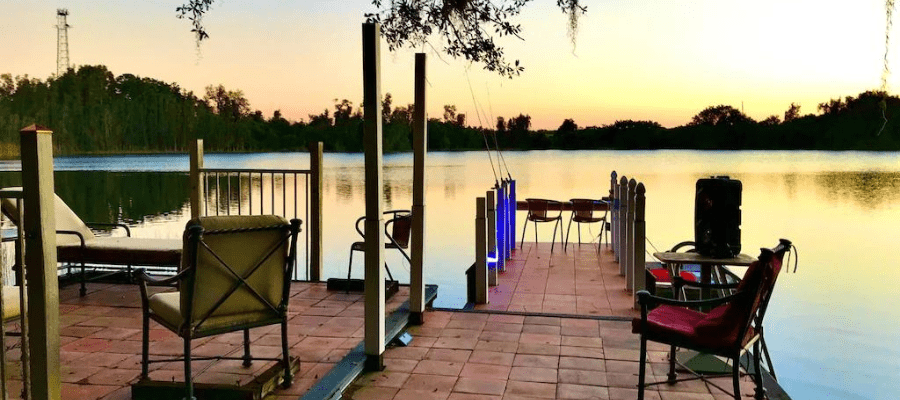 You're going to need a few days to take advantage of everything our small town with big charm has to offer. To get a true taste of what the lake life is like, it's essential to rent a lake house during your stay, and whether it's through lakeside cottage and resorts, Airbnb or VRBO, you're sure to fall in love with your home away from home – just make sure it has a lake view! Your lakeside accommodations aren't just for sleeping under a blanket of summer stars, they also provide easy access to the Lake Placid area's endless water sports. Kayaking, anyone?
See the Lake Placid Outdoor Murals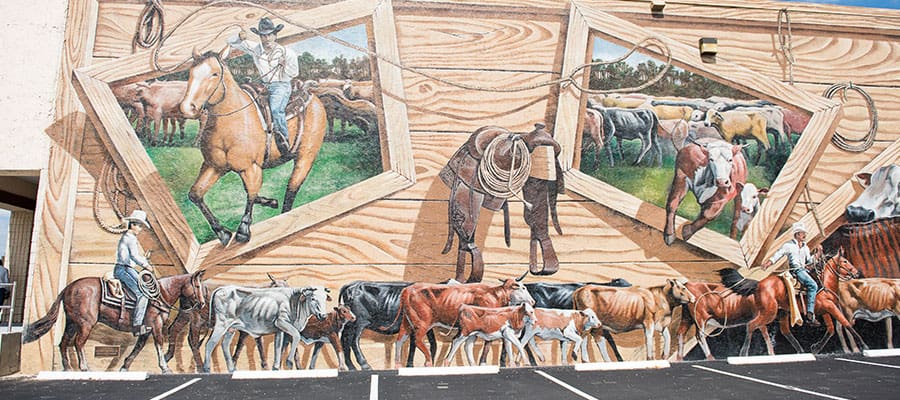 Take a blast to the past and learn more about Lake Placid, FL through an artistic retelling of our town's rich past. These murals serve to preserve the historic significance of our older buildings while breathing new life into the streets of our charming downtown district. If you're lucky, you may even spot an artist starting a new chapter, as history is being made every day in our town.
Grab a Glass at Sugar Sand Distillery
Take the scenic route and visit Sugar Sand Distillery, a farm-to-bottle operation that is nestled on ten acres of idyllic farmland. With small batches of rum, vodka, gin and moonshine, you can sit back and relax as you taste the flavorful notes of their handcrafted liquors. Stay for a while and take a tour of the high-class distillery as you learn more about how this passion project of a Lake Placid native, Don Davies, was created.
Visit Lake June-in-Winter Scrub State Park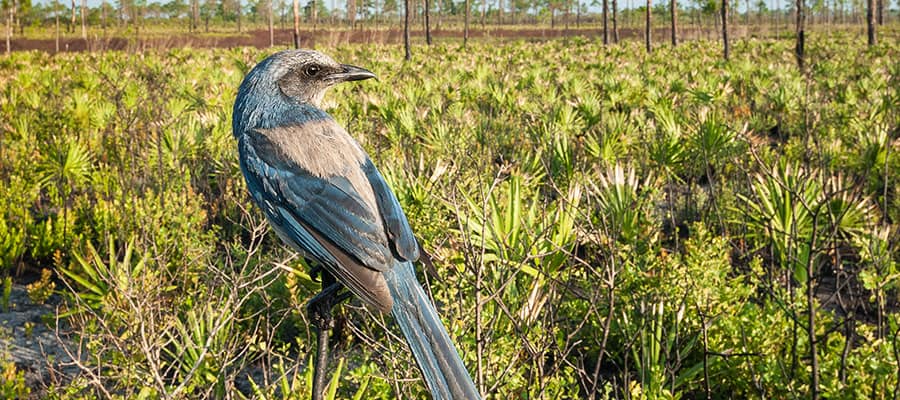 Can't get enough of Lake Placid's natural wonders? Drive ten minutes to Lake June-in-Water Scrub State Park to explore some of Florida's rarest plants and animals. Hike along the white sugar sand fire lanes, walk a half-mile nature trail, fish from the lakeshore, or launch a lightweight canoe or kayak onto the lake. Whichever adventure you choose, you're sure to make memories that will stick with you long after you've returned to your daily routine.
Hit the Water with Exciting Tours and Rentals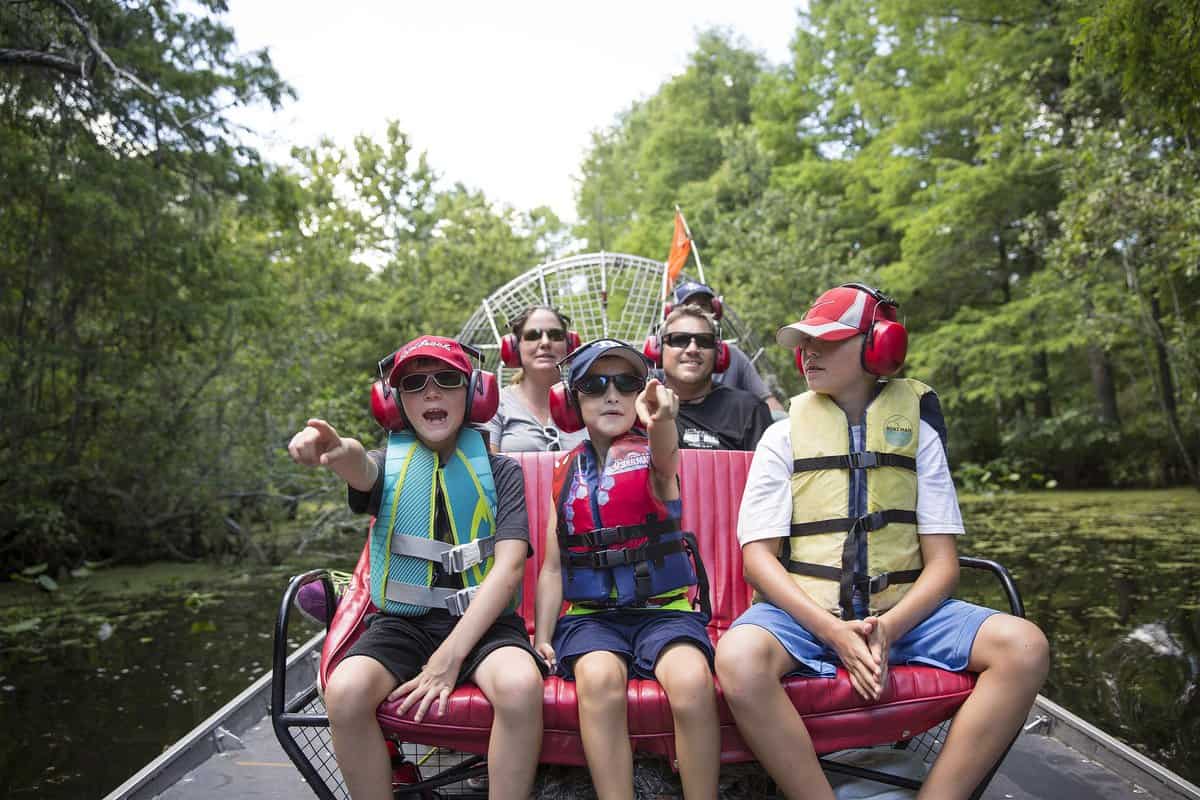 Is there anything better than hitting the water and experiencing the best that the Florida landscape has to offer? No, we're seriously asking because we can't think of anything. When you go on a Bullfrog airboat tour it's more than a boat ride, it's an experience. Captain Lee will guide you along the beauty of Lake Istokpoga as you discover the hidden mysteries and rich history of the area.
If you like to get behind the wheel and explore the waterways of Lake Placid at your leisure, you can rent a pontoon boat from WooHoo Watersports or Lake June Pontoons. With boats that seat up to 16 people, you can bring the whole family — and a few friends too!
You can feel the thrill of gliding across the water and sighting a few gators – from a distance, of course!
Swing by the Caladium Festival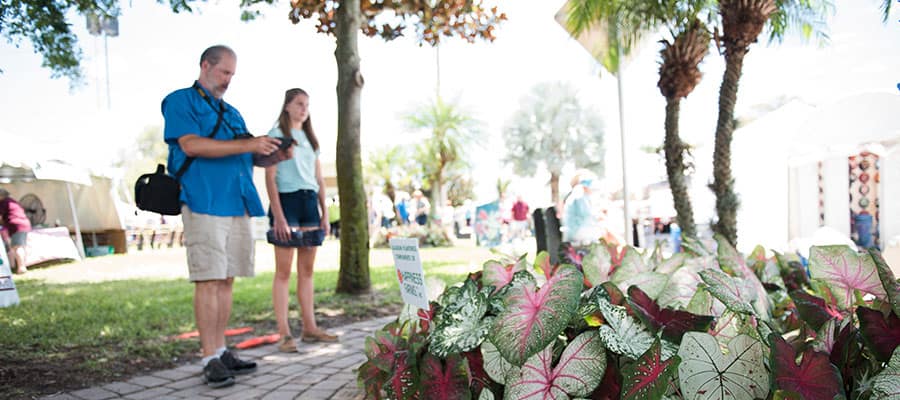 To understand the heart of the area, you have to make a stop at the annual Caladium Festival – a car and bike show, floral arrangement competition, arts and crafts market, field tours and more all rolled in to one. The Caladium Festival is the perfect summer send-off, taking place the last weekend in July each year as one last bash before the school year rolls around. More than just an event to celebrate a pretty and colorful plant, it's a part of our identity as the Caladium Capital of the World. Stop by the celebration or take a piece of Lake Placid home with you and purchase a Caladium directly from our world-famous growers.
Shop, Dine, and Play at Journal Plaza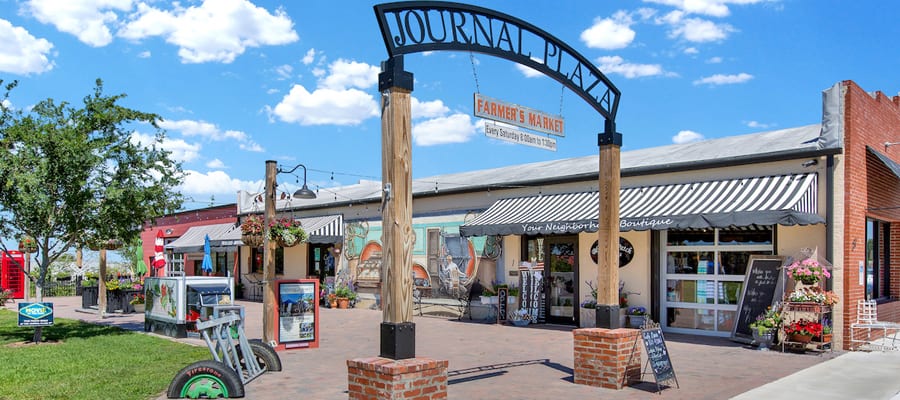 We know it can be difficult to get everyone to agree on one place to eat – so why not go somewhere with endless options for dining and entertainment? At Journal Plaza, you can enjoy made-from-scratch entrees at Morty & Edna's Craft Kitchen, healthy fare at Good Vibes Juice Co., or grab a pint at Wet Dogs Brewing. While there, stop by Blueberry Patch for the ultimate gift shop experience, with every souvenir you could want to help you remember your trip.
Go on a water sports adventure or chill by the lakeside – no matter what you do, you're basically guaranteed to have a good time in Florida's Lake Placid. Our hometown is ready to welcome you and your favorite travel buddies to your next vacation getaway.