12 Months of Sebring Events
It's never too soon to start planning your vacations for the next year. Why not plan your next trip or weekend getaway around the variety of events and festivals in Sebring and the surrounding areas? From sporting events like car races, triathlons, and golf tournaments, to unique festivals like Sebring Soda Festival, Chili Pepper Cook-Off, or the Sebring Art, Wine, & Jazz Festivals, the Sebring area offers a variety of reasons to unplug, unwind and have a great time.
January
Harder Hall Ladies Invitational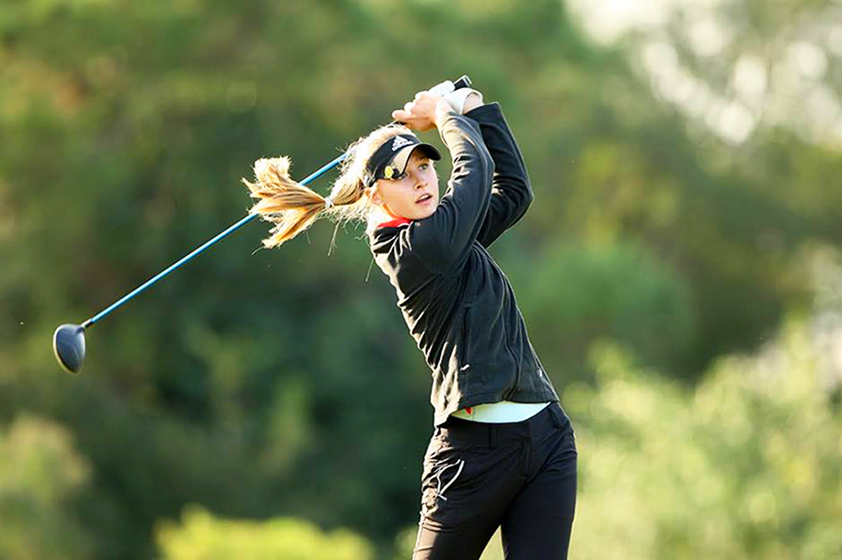 An event dating back to 1956, the Harder Hall Women's Invitational has some of the top national and international amateur women golfers coming to Sebring to compete. The competition has been held here for the past 65 years, and past champions include Hall of Famer Carol Semple Thompson, Beth Bauer, Natalie Gulbis, Brittany Lincicome, Morgan Presse, Charley Hull, and Nelly Korda.
The Invitational is open to female amateur golfers age 12 and older. The format of the championship is 36 holes of four-ball stroke play, commonly known as a two-person best-ball. There are three divisions that teams may choose to compete in upon entry; the Championship, Silver, or Bronze division. The overall Women's International Four-Ball champion will be the team from the Championship Division with the lowest 36-hole total score.
February
Bike 12/24 at Sebring International Raceway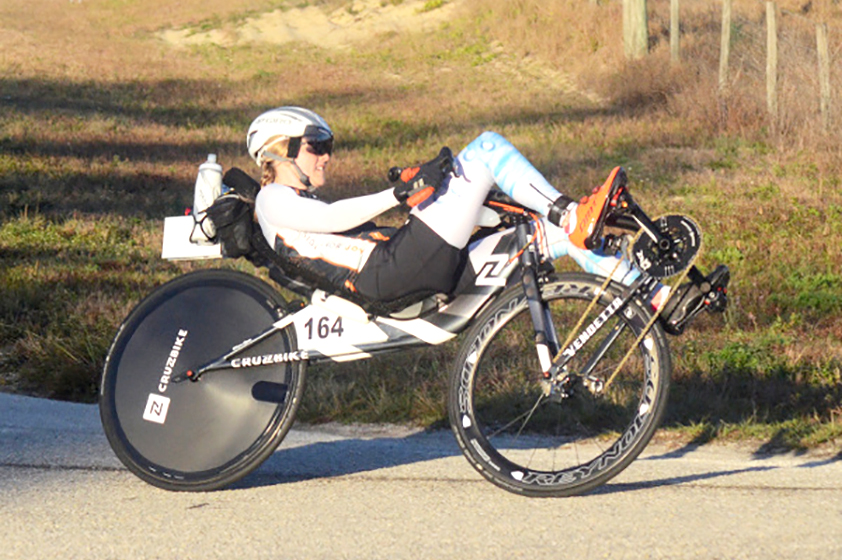 There is no need to take a break on riding your bike during the cold winter months. February is a great time to visit Florida since we can guarantee you can escape the snow, sleet, and hail! So, why not experience a unique cycling event, Bike 12/24, while enjoying the blue skies and sunshine? The event is held every February at the internationally famous Sebring International Raceway.
Divided into two events, Bike 12/24 accommodates all riders with the Ultra 12 Hour and 24-Hour Option. In the Ultra 12 Hour, competitors ride as many miles as they can in 12 hours starting from the historic Sebring racetrack. The 24-Hour Option is a non-drafting RAAM (Race Across America) qualifying event, open to the public. The event begins at the same time and place as the Ultra 12 Hour event but doesn't end until the next morning.
March
12 Hours of Sebring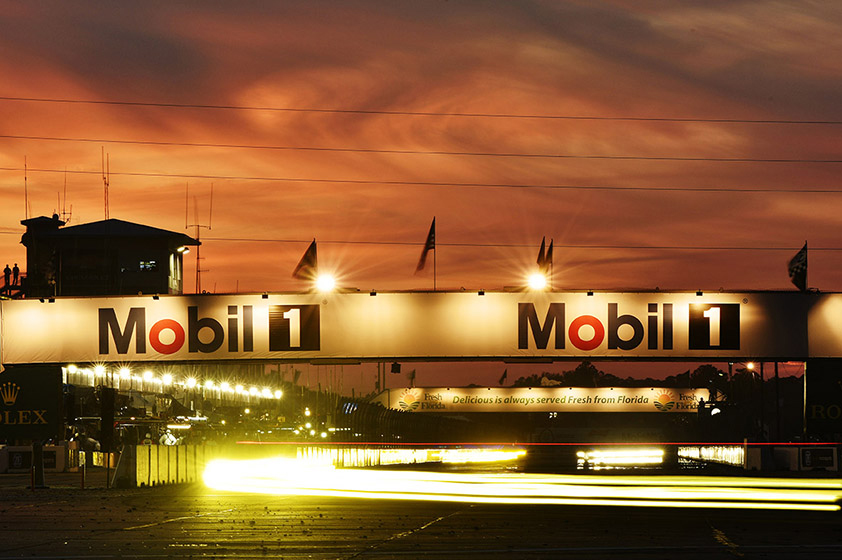 The 12 Hours of Sebring is an annual sportscar endurance race held at the Sebring International Raceway. Thousands of race fans from around the world come together to witness the historic 12-hour classic. The event also offers live concerts, fireworks shows, games, giveaways, and more!
The concrete slabs that form the runways of Hendricks Field were once a World War II Air Force bomber base. The track opened in 1950 styled after those used in European Grand Prix motor racing. The first race was a six-hour race on New Year's Eve 1950, with the next race held 14 months later as the first 12 Hours of Sebring. The competition is famous for around the clock action, starting during the day and finishing at night. Come and witness as race car drivers zoom on this historic road racing course!
April
Sebring Soda Festival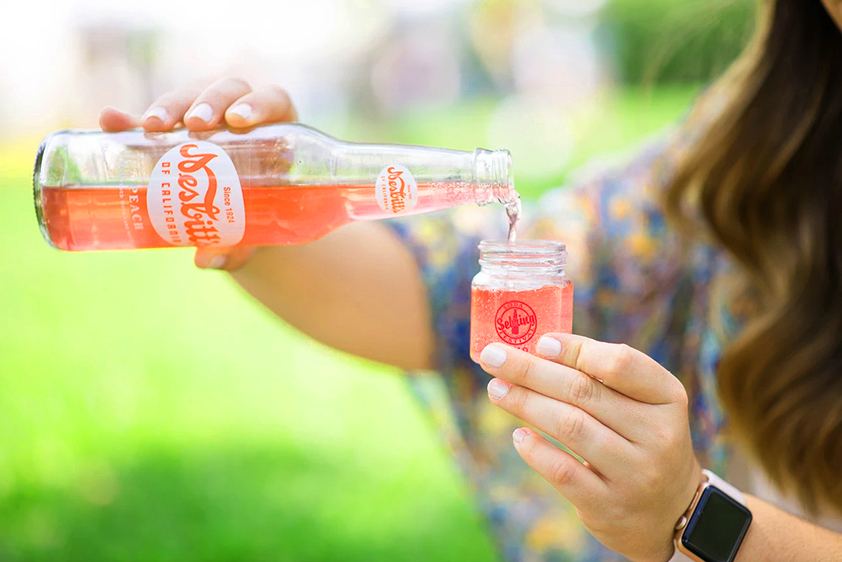 Join in the fizzy family fun at this three-day celebration of carbonation in downtown Sebring. The Sebring soda festival features traditional sodas like cola, ginger ale, root beer, and cream soda. Included at the festival are many unique craft sodas that you'll only find there, including flavors like caramel apple, prickly pear, espresso, peach cobbler, candied bacon, key lime, cucumber, pepper soda, and so much more.
The festival kicks off with a Family Fun Night on Friday from 5-9 PM, which is free to attend and includes an outdoor family movie under the stars, family fun and games, a mini-soda tasting, and other activities. The actual soda tasting takes place for the following two days. The nostalgic event also hosts a classic car show, live entertainment, art and craft vendors, pop-up stores, food options, and a kid zone, so there is plenty to do during the three-day festival. If you enjoy bubbly drinks, bring your friends, family, and even your dog to Sebring and pop in for an unforgettable experience.
May
Sebring GeoTour Kick-Off Event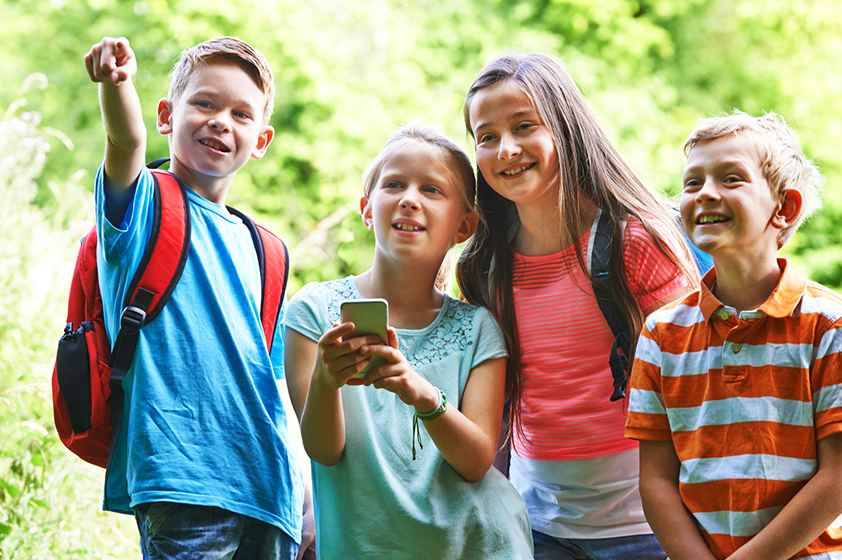 On the 20th anniversary of geocaching, come on an official GeoTour in Sebring and the surrounding areas. There are three full days of events from May 2-4, including 12 Hours of Fun, an evening with a variety of races and games, decorating a geocache container, a CITO (cache in, trash out), and much more! On Sunday, the Official Sebring GeoTour KickOff begins with four official GeoTrails and a grand celebration of the geocaching's 20th anniversary.
June
Heartland Triathlon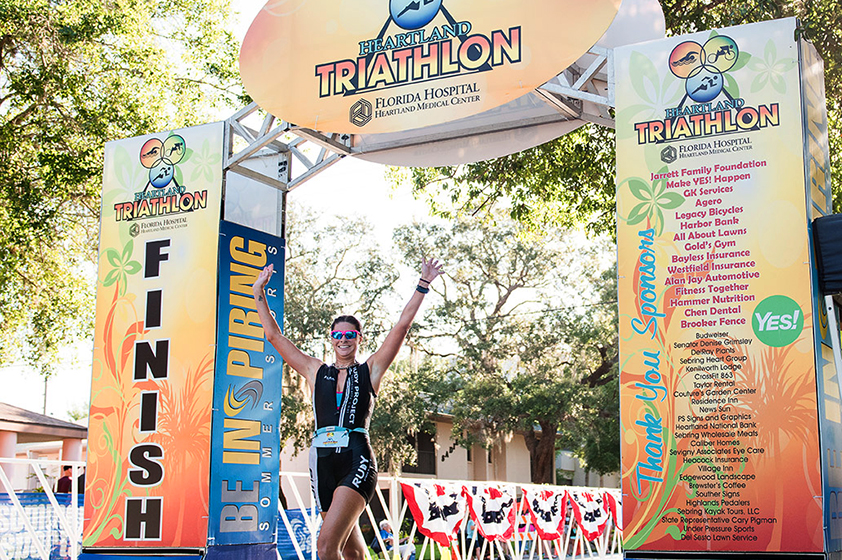 Come for a fast-paced Heartland Triathlon but stay for the slower-paced quality of life that makes Sebring and the surrounding areas famous. This year is the 15th year of the Heartland Triathlon, accompanied by an expo representing multi-sports interests. Events include the Sprint Triathlon or Duathlon, Sprint, and Olympic Aquabike, Olympic Triathlon, Duathlon, and Sprint and Olympic Relays. Participants love our low traffic roads, swim in Lake Jackson, and the historic charm of the run through downtown Sebring and around our Circle Park.
July
Caladium Festival
Just south of Sebring, Lake Placid is abundant with natural beauty, fertile soil, and energetic and creative people. Lake Placid is the Caladium capital of the world, and the Caladium Festival celebrates this beauty. Routinely compared to the tulip fields in Holland, the beautiful fields around Lake Placid explode in colorful Caladiums.
The annual festival features 40 varieties of red, white, and pink caladiums in various combinations, creating a work of art. The Caladium Festival celebrates the beauty of this plant with caladium field bus tours, art competitions, bulb and plant sale, art and craft vendors, classic car and bike show, 5K race, floral arrangement competition, beer garden, wine tasting, and live entertainment. The famous festival is expanding this year to include other interesting and significant aspects of the economy, heritage, and culture of the area.
August
Alligator Hatching Festival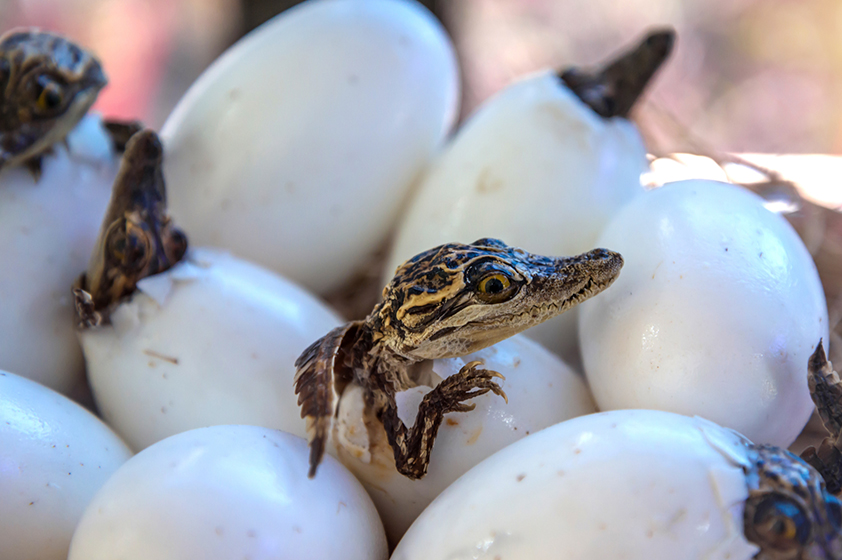 Looking for a unique experience to enjoy with the kids? Check out Gatorama's Hatching Festival in Palmdale, just 45 minutes from Sebring. Start the day by reporting to the Crackin' Barn for your training. Once you've attended the Hatching Assembly, put on a pair of gloves and walk over to the Hatching Station. There you'll hatch your very own baby gator, take a few selfies, and place the babies in a Nursery.
The festival runs for two weeks starting in August each year. This festival is an excellent opportunity for parents to teach their children about one of nature's fascinating life cycles with a hands-on experience that will keep the kids smiling. Advanced online registration for gator hatching is required.
September
Tour of Sebring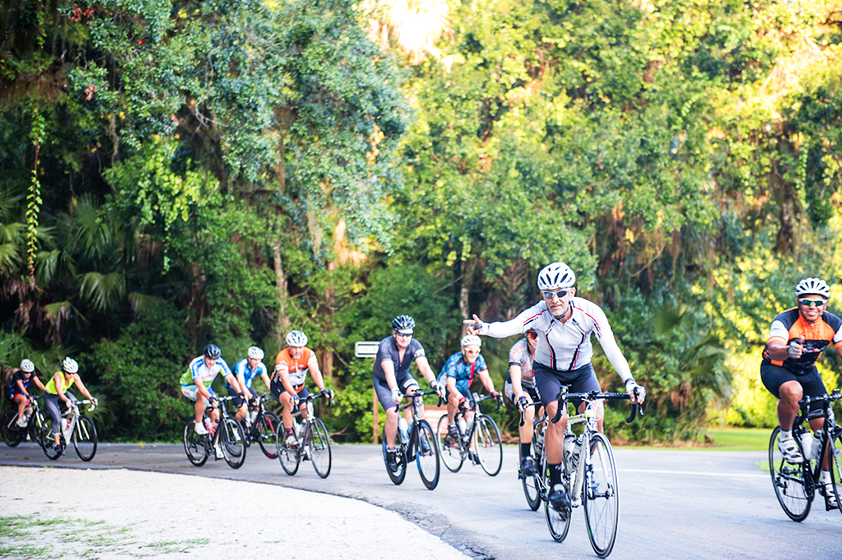 Enjoy one, two, or three days of cycling in the gently rolling hills of South Central Florida during the Tour of Sebring. Every year during Labor Day weekend, during this three-day event, riders appreciate the citrus groves, cattle ranches, and small towns typical of rural Florida. Sebring is hosting the Tour of Sebring for the third year running in the Highlands News Sun Center. Cyclists ride together on fully supported routes from 11 to 62 miles. The big event is the Bok Tower Century, a 100-mile journey to Bok gardens and back.
October
Music in the Park Concert Series Kick-Off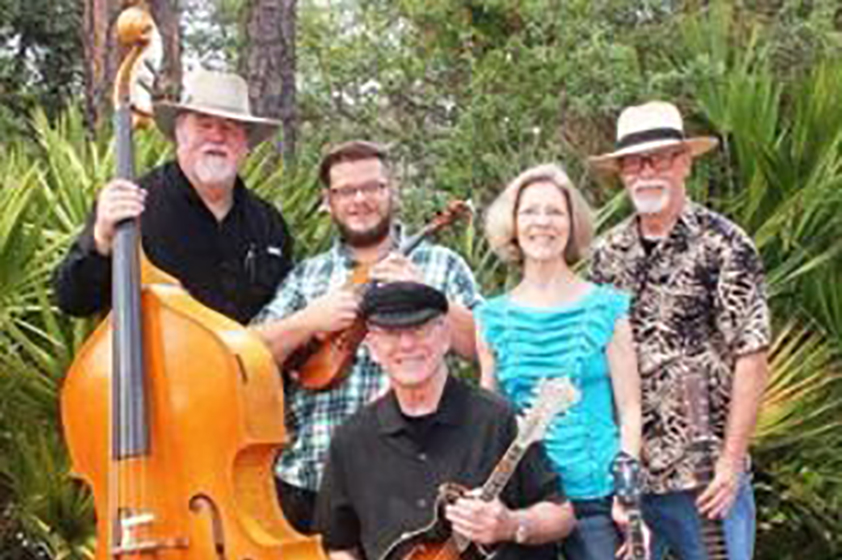 Join fellow nature and music lovers at Sebring's Highlands Hammock State Park as they kick off their annual music in the Park concert series each year in October. A different performer will appear live in concert each month through May at the 9,000-acre state park.
Bring blankets, lawn chairs, and flashlights to enjoy a magical evening of music under the stars. The Hammock Inn concessions and other food vendors will be open so you can munch on delicious snacks while appreciating the music. Admission for all concerts is $10/adult, and children ten and under are free.
November
Sebring Art, Wine, & Jazz Festival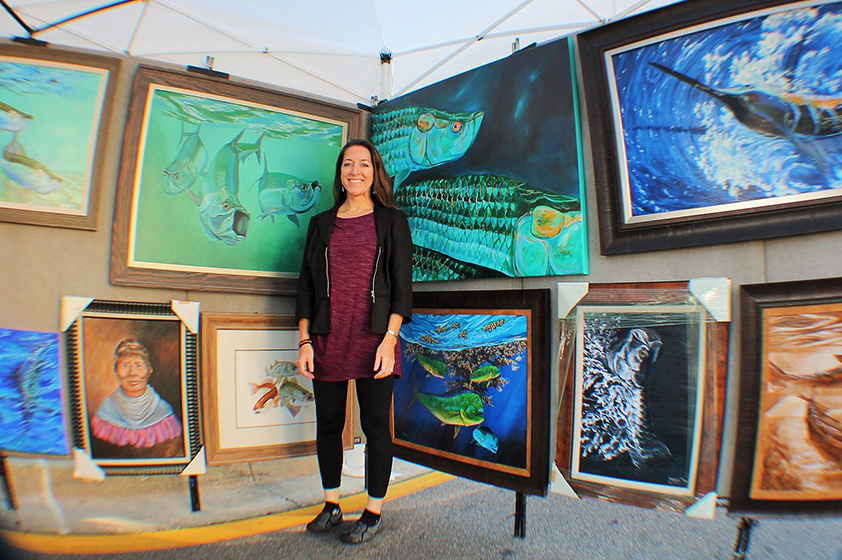 Plan a couple's retreat in Sebring and head to the historic downtown for a free celebration of music, food, art, and wine at the Sebring Art, Wine, & Jazz Festival. The festival offers a juried art competition, emerging artists receiving scholarship awards, a children's art tent, a whole culinary street dedicated to local food vendors and mobile food trucks, and live music and entertainment.
With more than 100 talented artists selling their one-of-a-kind masterpieces, thousands of people are drawn to Sebring the first weekend in November to kick off the holiday shopping season.
Chili Pepper Cook-Off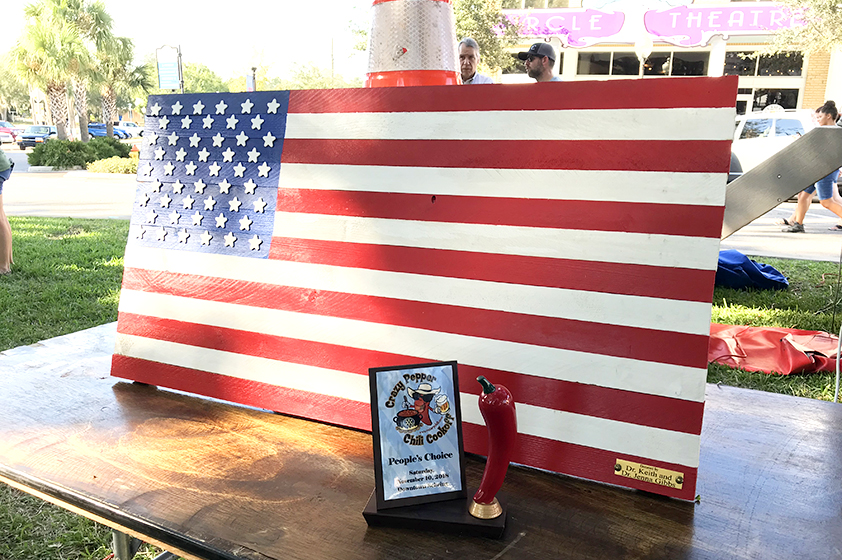 Grab a spoon, fire up your taste buds, and find the best tasting chili in town! At the Chili Pepper Cook-Off, you can enjoy great chili dogs and a cold beer while listening to live music performed by The California Toe Jam Band. The event includes chili-dog eating contests for both kids and adults, bringing a whole new meaning to the word 'messy.' Don't forget to take a stroll and admire the vintage vehicles at the car show as you digest all the delicious chili.
Civilian Conservation Corps Festival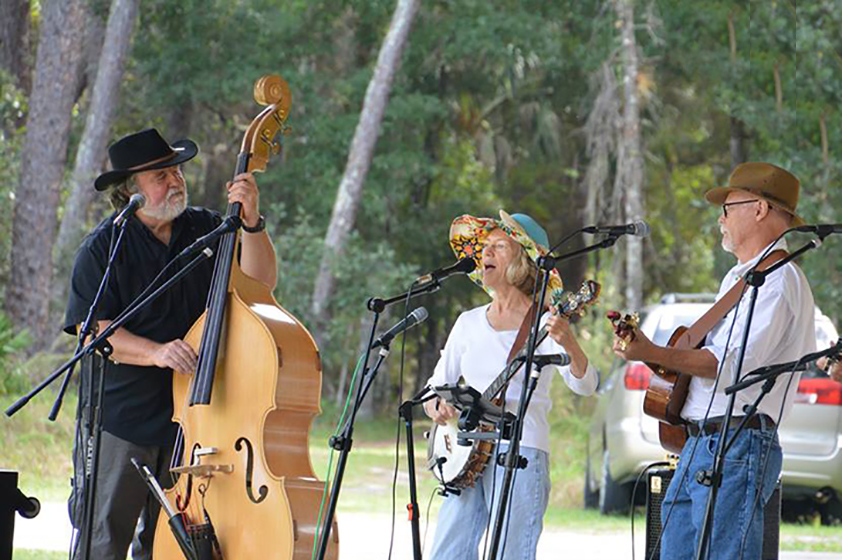 The Civilian Conservation Corps (CCC) is one of President Roosevelt's most successful New Deal era programs, putting thousands of unemployed young men to work building parks and planting trees during the Depression. The CCC Festival is like taking a step back in time. At this festival, you can see demonstrations of blacksmithing, beekeeping, hide tanning, and antler carving. You can also enjoy live bluegrass and folk bands, heritage crafts, art vendors, CCC worker reenactment, a model railroad display, antique cars, tram rides, food and beverage vendors, pony rides, storytelling, and children's activities. There is so much to see and learn, so take your family and enjoy a blast to the past.
Michelin Encore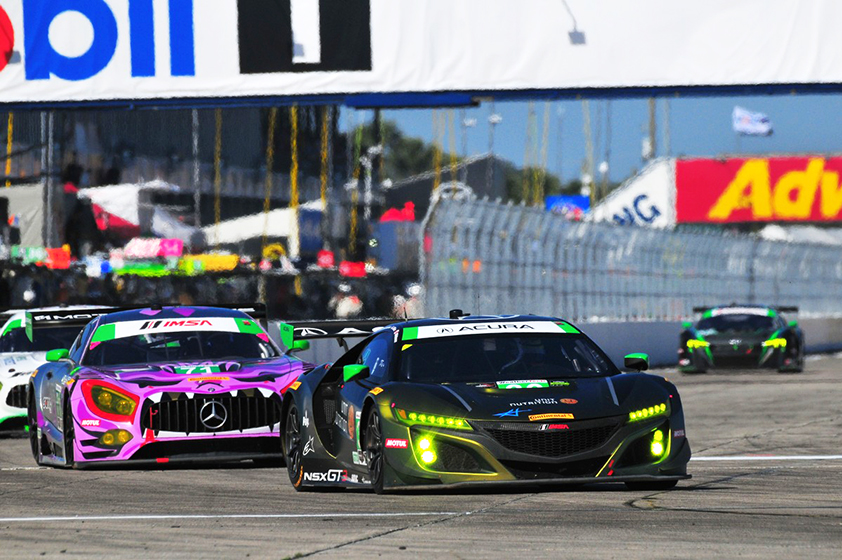 Michelin IMSA SportsCar Encore is returning for a third year at the Sebring International Raceway. This past year LMP3, GT4, and TCR machines took to the iconic Central Florida circuit. This year the GT3 cars will be added to the competition. On-track activities, including practice and qualifying, will be held on the first day, with the four-hour endurance race taking place the following day,
December
Carousel of Lights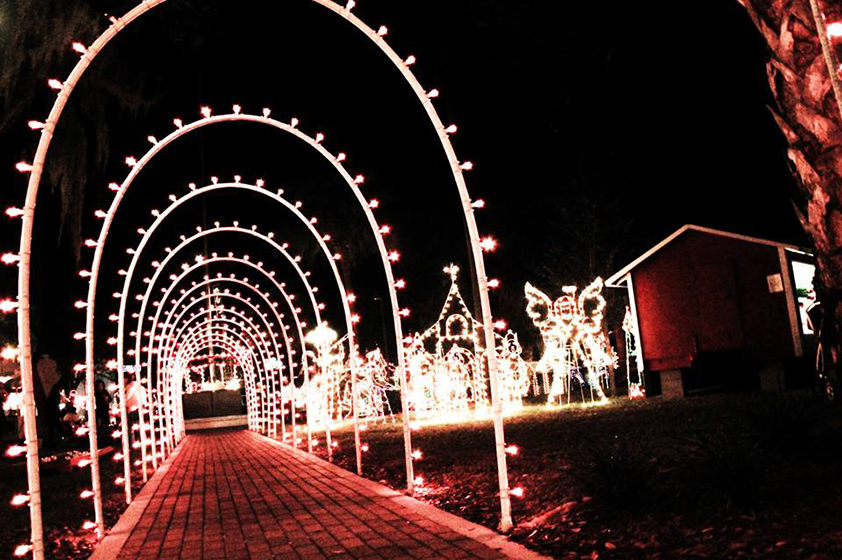 The 34th Annual Downtown Sebring Carousel of Lights is shining brighter than ever with a fantastic display of festive holiday lights. In addition to the lights, this 4-week long event will feature Santa Claus every night, a singing puppet show, kids' games, and mini-golf. The festival is free to attend, though access to Winter Wonderland is $3. Winter Wonderland includes a Snow Princess House, Teddy Bear Workshop, real Christmas fairies, snowmen, and an elf wagon.
Discover a magical portal to the North Pole with LED light shows, and peppermint-scented fog that makes you feel as if you are there. Bring your kids for a night filled with holiday fun!
Hotel Decorations at Hotel Jacaranda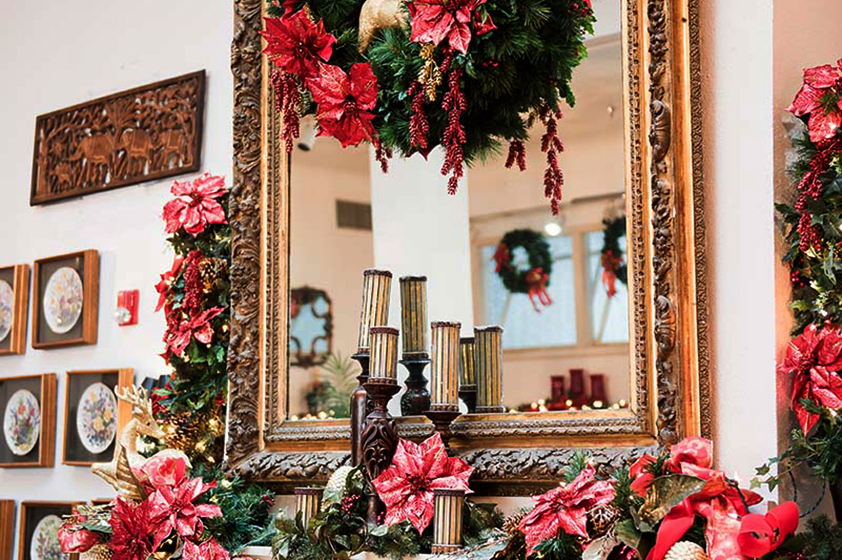 Each year, the historic Hotel Jacaranda comes to life with elegant and detailed Christmas decorations. As soon as you walk into the lobby, you meet a 15-foot tree, twinkling lights, and elaborate displays. The arcade will delight both young and old with Mickey and Minnie Mouse sitting with other plush friends under a tree. The arcade is set with a full snow scene and has carolers in an old-time setting.
On a smaller scale, check out the various mini Christmas/winter villages around the hotel. From the massive tree in the lobby to the delicate fireplace waiting for good 'ole Saint Nick to come down, every inch of the hotel has a meticulously crafted magical detail. Plan to visit the Hotel Jacaranda for lunch, dinner, or an overnight stay at the hotel's recently remodeled historic rooms.
CookieFest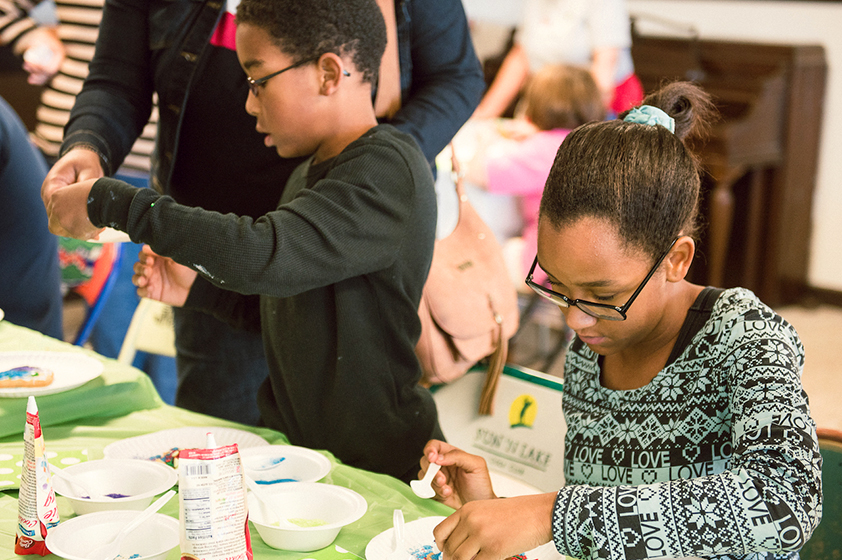 Children are invited to decorate cookies with a local pastry chef, as well as make holiday crafts with artists at CookieFest. Kids can even handwrite letters to Santa. Cultivate your child's inner-baker and whip-up some holiday treats. Registration is required, but admission is free thanks to the sponsorship of The Palms of Sebring.
Pistons & Props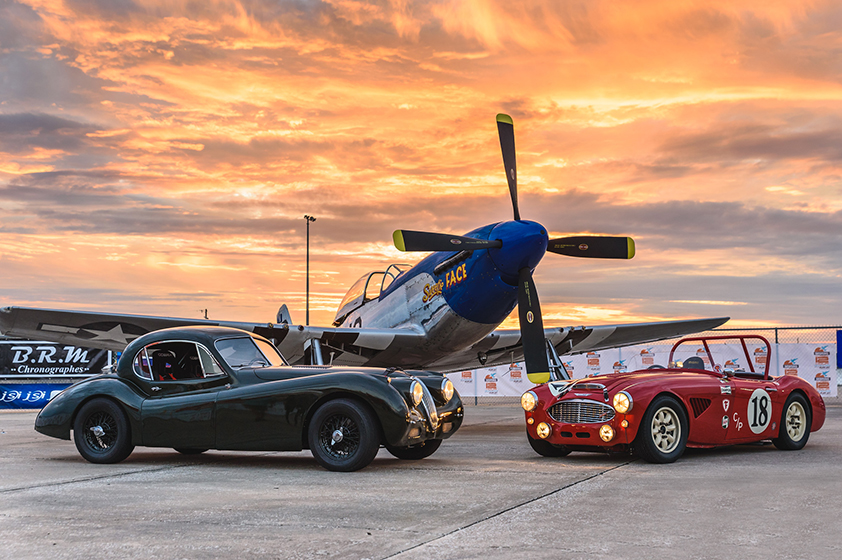 Sebring's 12-hour classic Piston & Props is a celebration of vintage racecars and aviation paying special tribute to Sebring's heritage as a WWII B-17 training base and over seven decades of sports car racing history. The dual history of Sebring International Raceway, as a World War II-era military airport and home to international sportscar racing for more than 65 years, is featured at Piston & Props.
The event features four full days of historic and vintage sports car racing and a fly-in of an inspiring military and civilian aircraft from the last half-century.
2020 is the year to explore Sebring and the surrounding areas. Add these special events to your calendar and pack your bags for a quick getaway to the lovely countryside of Sebring. When you're not attending one of the events, there are plenty of restaurants to try and opportunities to explore the outdoors like golfing or camping opportunities. With so much to do and see in Sebring, visit every month and celebrate with us!