What's New: Sebring Events and Developments
Sebring just celebrated the 67th running of the legendary 12 Hours of Sebring endurance auto race. This mid-March celebration brought record high attendance for a super Sebring weekend. With the historic race in the books for this year, it's time to announce some exciting new changes happening in the Sebring area, including new and re-branded hotels, new event and meeting spaces, a wine bar and some exciting new events happening this summer. We are thrilled to announce all of the new Sebring events and developments for 2019.
New Developments in Sebring
Tru by Hilton 
The Tru by Hilton Sebring opened in February 2019 with 82 guest rooms on four floors. Stay close to shops, dining and attractions in Sebring with this great lakefront location. Rooms feature free Wi-Fi, plenty of charging outlets, large HDTV with premium channels and a big, bright bathroom with a ton of counter space. Amp up your day with a free, hot breakfast each morning that includes healthy and indulgent choices from eggs and chicken sausage to fruit-filled waffle boats. Warm up with fresh LavAzza coffee, tea and hot chocolate, available 24/7 in the lobby. If you get a snack craving or a hankering for sweets, stop by the lobby market for local, gourmet treats and single-serve beer and wine.
Seven-Sebring Raceway Hotel
IMSA Properties and Shaner Hotel Group announced the re-branding of the Chateau Elan Hotel and Conference Center that is now operating as Seven-Sebring Raceway Hotel. This new look celebrates the hotel's motorsports roots, as well as its high-speed future. With automotive highlights throughout its newly renovated spaces, the overall design is comfortable yet classy. The hotel is the ideal destination for guests looking for a genuine automotive adventure at a facility that is full of motorsports history. It features 123 guest rooms, 7,000 square feet of event space, two restaurants, a full-service bar, swimming pool, direct racetrack access, a fitness center and a spa.
Pinecrest Golf Club Restaurant: Sandhill Grill and the Villas on 17
The Donald Ross-designed Pinecrest Golf Club is under new ownership and has seen quite a few changes recently. Most notably is the remodeled Sandhill Grill, scheduled to open soon. In addition to the newly renovated restaurant space and new signage throughout the course, the owners are building 22 golf villas located directly on hole 17 that are scheduled to open in 2020. They will be called the Villas on 17.
Mon Cirque Wine Bar
Mon Cirque Wine Bar recently opened just off of Circle Park in downtown Sebring. If you've been looking to escape reality with a great glass of wine or craft beer, then run away and join this circus with Mon Cirque Wine Bar. Inspired by a saying between friends of "not my monkey, not my circus" and a summer trip to Paris, Mon Cirque Wine Bar provides a truly thematic experience. Enter a unique, circus-themed atmosphere that will encourage you to relax and possibly develop a faint French accent while solving the world's problems over a glass of something decadent.
The Pavilion on Little Lake Jackson
The Pavilion on Little Lake Jackson opened in February 2019 and offers both in and outdoor events and meeting spaces on the shores of Little Lake Jackson. It offers 1,200 square feet for up to 96 people, plus panoramic lake views, prep kitchen, restrooms, an outdoor deck overlooking the lake and outdoor green space for group gatherings.
The Lodge at LFR
The Lodge at LFR is an 8,000 square foot, premium custom lodge set on 1,400 acres in the heart of old southern Florida. Surrounded by 100-year-old oaks, open pastures, wetlands and creeks, The Lodge is an absolutely perfect place for a Southern-style wedding or corporate retreat. The Lodge is elegantly designed with a rustic touch that includes 10 bedrooms all with private bathrooms. ​Enjoy the abundant native wildlife such as whitetail deer, turkey, wild hogs, bobcats, alligators, otters and bald eagles.
New Events and Activities in Sebring
April 5-7: Ferrari Challenge
Ferrari is to invade Sebring! Single-make series, where Ferrari owners compete using the 488 Challenge, is a special racing model derived from the Ferrari 488 GTB road car. Tickets will be available at the gate, but you can find out more before the event by visiting Ferrari's website.
April 12-14: "Shepherd King: Story of the Bible" 
Fans of live Christian theater can now purchase tickets for Sebring's newest Biblical play: "The Shepherd King: The Story of the Bible." Power and Light Productions, the play's producer, is well known for heavily attended productions such as "The Story of Jesus," "The Story of Noah," "Pictures of Freedom" and "The Story of Moses." "The Story of Jesus" merited coverage from the New York Times, Los Angeles Times, Washington Post and Sarasota Herald Tribune. Some critics have compared it to the passion play in Oberammergau, Germany, which has been dazzling largely Christian audiences since 1634. Four performances are going to be held April 12-14.
Drag Racing on Sebring International Raceway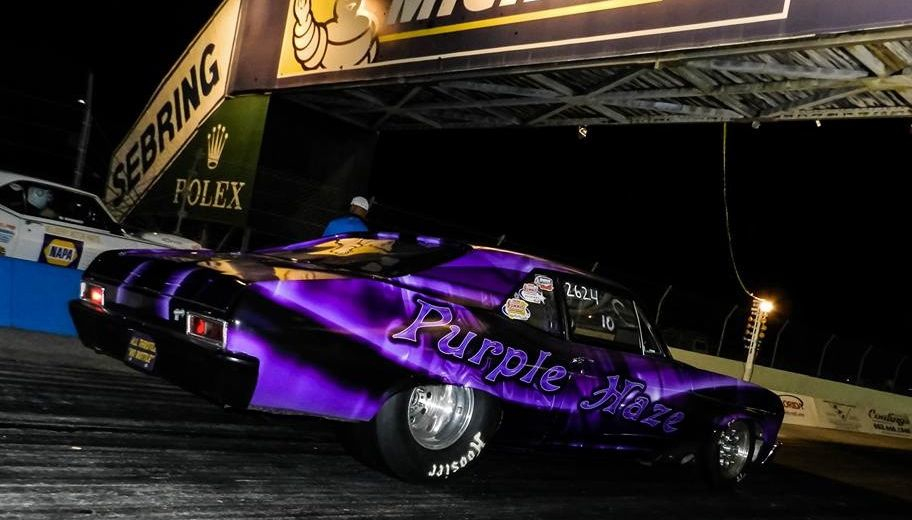 Drag racing on the legendary Sebring International Raceway resumes on April 12 for the spring and fall. Great fun for the entire family with a wide variety of streetcars, motorcycles and other vehicles running on the famed Sebring concrete 1/8th mile drag strip. Gates open at 5 p.m. and racing starts at 6 p.m. Admission is only $5 and $20 will allow you to compete all night!
May 19-23: International Network of Golf Spring Conference
Golf enthusiasts, rev your engines! The International Network of Golf is heading to Sebring for their annual Spring Conference. The non-profit, media-based network conducts the golf conference, which includes product testing, educational workshops, golf tournaments and numerous networking sessions.
June 29-July 4: Florida Dixie Youth 2019 State T-Ball and Pitching Machine Tournaments
The T-ball and pitching tournaments are to be held at Max Long Field starting June 29 until the tournament ends. In order to prepare for the tournaments, you can find all of the details on the Florida Dixie website.
Updated Dining in Sebring
Apex Restaurant 
Apex Restaurant is located in the newly remodeled Seven Hotel and Conference Center. After you've worked up an appetite watching race cars drive around the track, feed your hunger and quench your thirst with a trip to the Hairpin Lounge. Apex's laid-back atmosphere and delicious food make for a winning combination, and you may even run into a racing champ during your stop.
Don Jose Mexican Restaurant
Don Jose Mexican Restaurant, located on the shores of Lake Jackson, recently rebuilt and expanded its lakefront porch. Now providing 170 square feet of outdoor space, the porch is perfect for special events and group dinners. With its own bar on the fully screened-in porch, the laid-back atmosphere and waterfront views make this a great casual social space no matter how big your party is.
Chicanes Restaurant
Chicanes Restaurant, located inside Inn on the Lakes, announced plans to renovate in Summer 2019.
Island View Restaurant
Island View Restaurant, located at Sun N Lake Golf Club, announced plans to renovate in Summer 2019.
Improved Attractions in Sebring
Sugar Sand Distillery
Sugar Sand Distillery is now also open on Sundays from 11 a.m.-6 p.m. (in addition to Wednesdays-Saturdays at the same times). Tours are still only available on Saturdays.
Hammock Inn Camp Store
Hammock Inn Camp Store has re-opened at Highlands Hammock State Park. The store makes it convenient for people visiting the park to purchase snacks, drinks and camping supplies.
With all of these new changes and additions, you are sure to have a great time planning your vacation to Florida's most affordable, off-the-beaten-path destination located just 60 miles south of Orlando. To request a free Visit Sebring Travel Guide or learn more about the destination, visit www.VisitSebring.com or call (800) 545-6021.