3 Days Local Dining Itinerary In Sebring FL
Our Three-Day Itinerary Will Keep Your Belly Full and Your Taste Buds Tingling!
From sodas to citrus and beef to seafood, the Sebring area is emerging as an unexpected food destination. This three-day guide features many of the unique restaurants and attractions that highlight the special local flavors of south-central Florida. As always, please check the days and hours of operation before your visit.
Day 1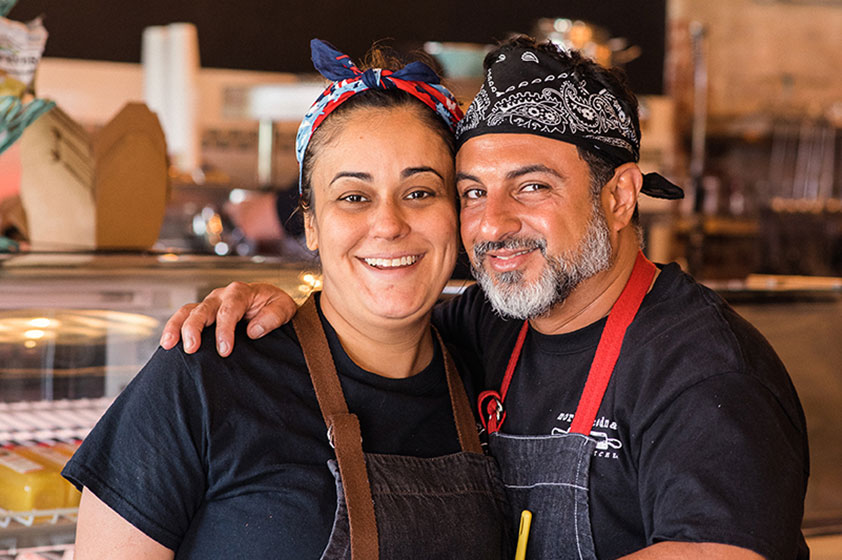 Start your culinary journey in the town of Lake Placid, located just 15-20 minutes south of Sebring. Enjoy a delectable breakfast at Morty & Edna's Craft Kitchen featuring fun dishes such as Frittata Sounds Dirty and Ima Let You Sleep on It.  The small, seasonal menu ensures that with every bite, you feel the love that comes from delicious, homemade food.
Follow your breakfast with some spirits for your taste buds.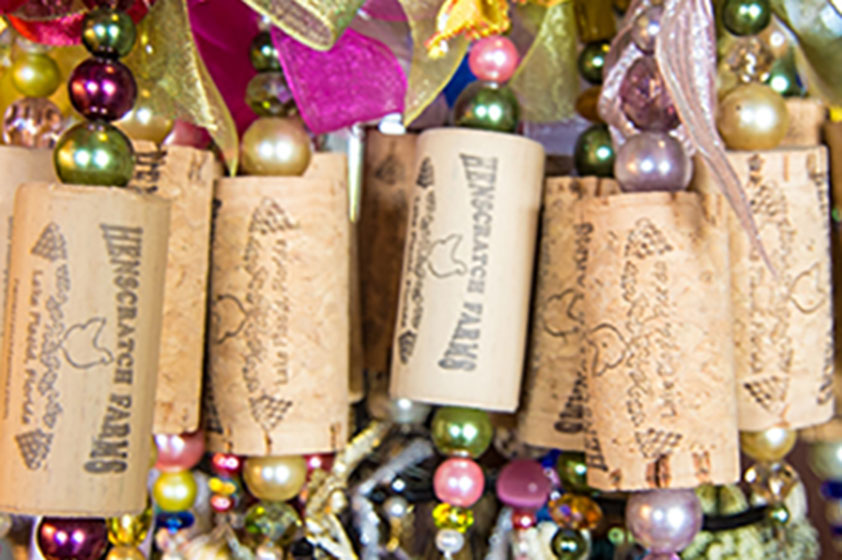 Did you know that central Florida is a burgeoning wine region? Henscratch Farms Vineyard & Winery offers wine tasting and tours. Home to award-winning wines, U-Pick muscadine, and scuppernong grapes, strawberries (seasonal), 200 free-range chickens, the winery also has a country store constructed in the old Florida cracker style with a raised floor, sliding barn doors and an open breezeway. Baskets are brimming with homemade jams, jellies, sauces, and syrups to match the season.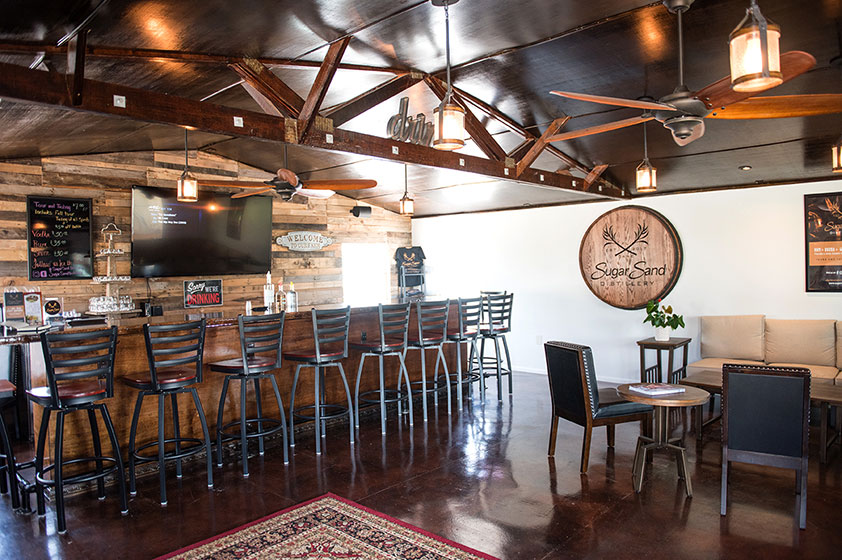 Just down the road from Henscratch Farms, you'll find Sugar Sand Distillery (distilling their own rum, vodka, whiskey, moonshine, and limoncello. Its Florida's only estate-grown sugarcane farm distillery. Nestled in the middle of a 10-acre sugar cane farm, Sugar Sand Distillery is a true farm-to-bottle operation born of a desire to incorporate the love of farming with the love of producing a true handcrafted small-batch spirit. Stop by for a complimentary tasting; tours available on Saturdays.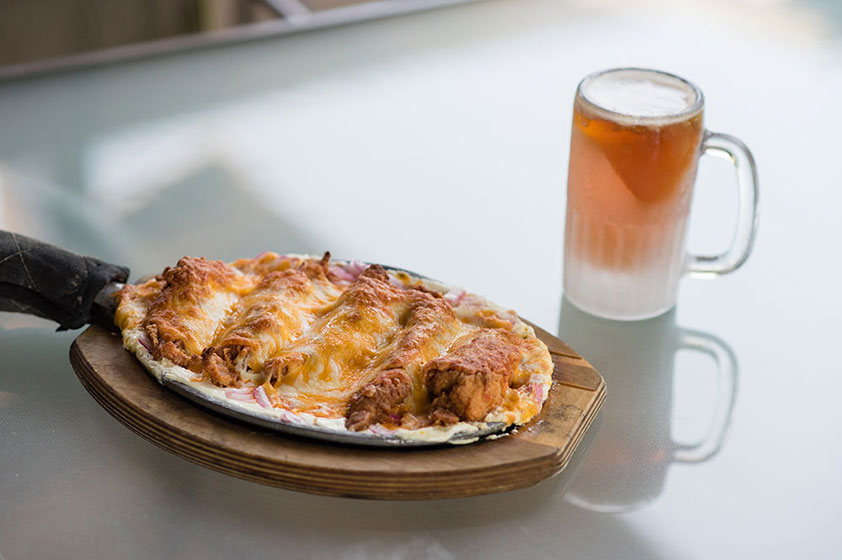 After the tastings, you'll need something to soak it all up! You cannot visit the area and not try a Hookiemelt at Jaxson's Restaurant The Hookiemelt is a hot smattering of mouth-watering goodness.  Even journalists can't get enough of it! Order the chicken or gator version, prepared fried, grilled or blackened.  It comes served on a hot black griddle with onions in a sour cream sauce with a choice of wing sauces and is smothered in jack cheddar cheese. Whew! Other fun appetizers include steak bites, corn nuggets, cheesy cauliflower bites, fried pickles and something called Jaxson's Jalopy Dip. If that's a bit too much for you, they do still have standard food like burgers, sandwiches, steak and crab cakes on the menu.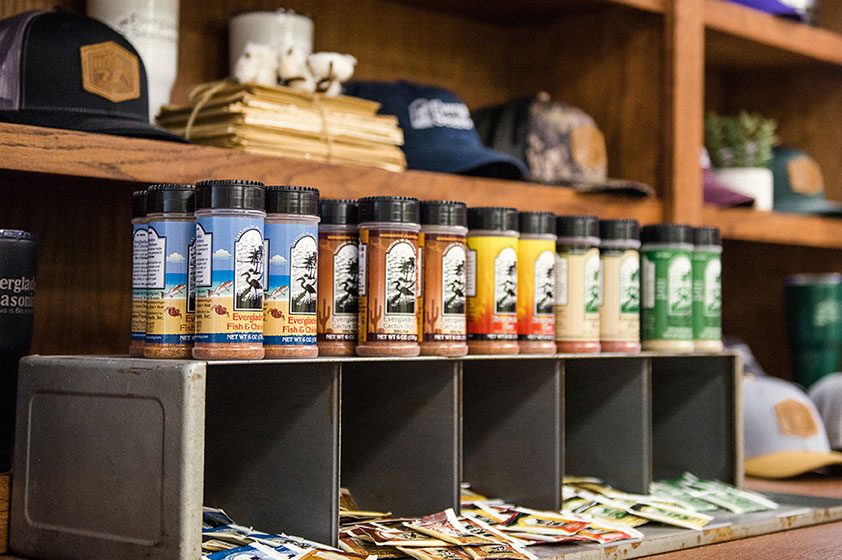 Everglades Seasoning has a rich history.  It was first created in 1944 during the Second World War by Mess Sergeant Bill Gerstramm.  Gerstramm arrived in Saipan in the western Pacific Ocean to find the soldiers of the 714th Rescue Mission so disgusted with eating only mutton and goat that they were dumping their rations into the sea. Gerstramm was raised on a small farm in Alabama and was taught that anything could be made to taste good if properly seasoned, so he began experimenting with various herbs and spices. The result was a recipe that not only satisfied the soldier's appetites, but the delicious taste had them coming back for more. Call ahead for a tour.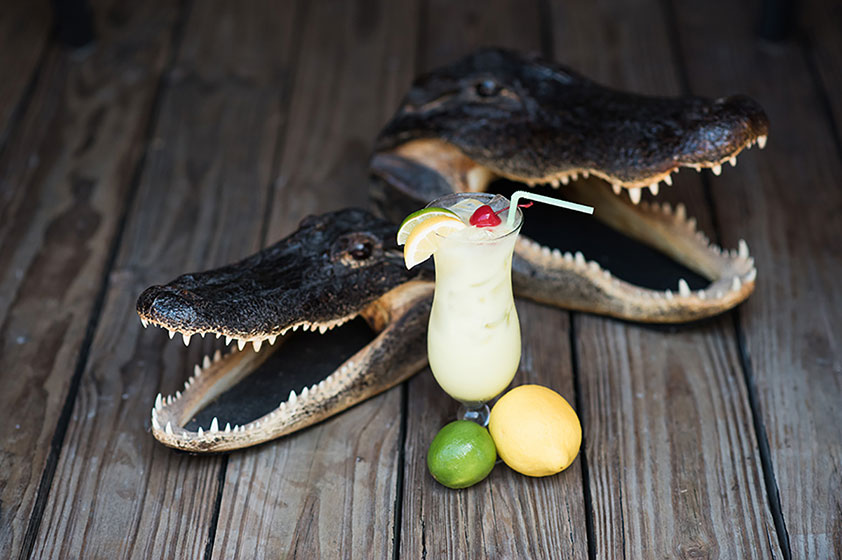 Plan for dinner at Cowpoke's Watering Hole, a favorite for locals and visitors alike. With three bars, a tiki hut and stage/dance floor, this is the place to find great food along with late-night entertainment such as live music, karaoke, and line dance lessons. But don't get sidetracked by the fun, Cowpoke's offers amazing food including steaks, sandwiches, seafood and don't miss their frog legs (don't worry, it tastes like chicken!) Some must-try items include the Crab Bisque, Cracker Caprese and the Alligator Slammer cocktail. 
Day 2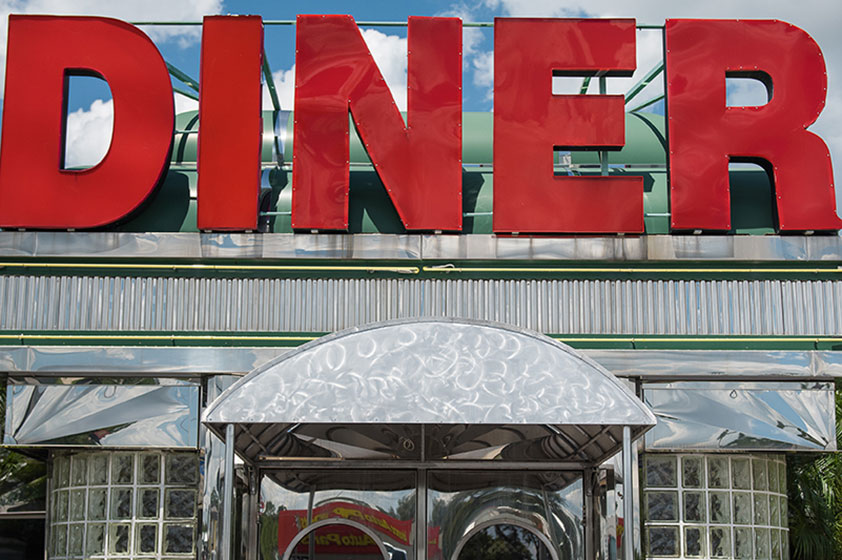 Breakfast at Sebring Diner won't disappoint, especially if you order their famous biscuits & gravy. There is something for everyone with a robust menu and old-fashioned setting that will take you back a few decades to a more nostalgic time with milkshakes, malts, and floats.
The newly opened Secret Gardens Winery & Farm is located on 10 acres in Sebring.  They started producing and bottling wine in the barn behind their house as a hobby on the weekend with a close family friend who had a passion and talent for winemaking. What started as a fun pastime eventually became a business. The family friend won many triple golds for his craft wines and joined the Secret Garden Family as the resident winemaker.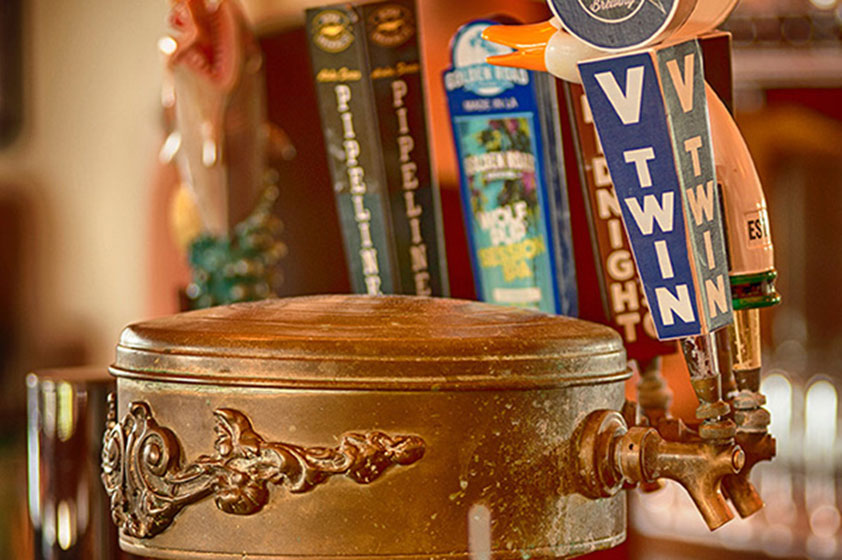 From there, head to historic downtown Sebring and grab lunch at one of the city's trendy local restaurants. Organically Local shares their passion for farming and a healthy sustainable lifestyle. With favorites like homemade hummus, vegan grilled cheese, and the popular Crave smoothie, this place makes healthy taste delicious. Or try Faded Bistro & Beer Garden for an alfresco dining experience that you may not want to leave. With craft beer, specialty cocktails and an innovative menu, you can't go wrong with a meal at Faded.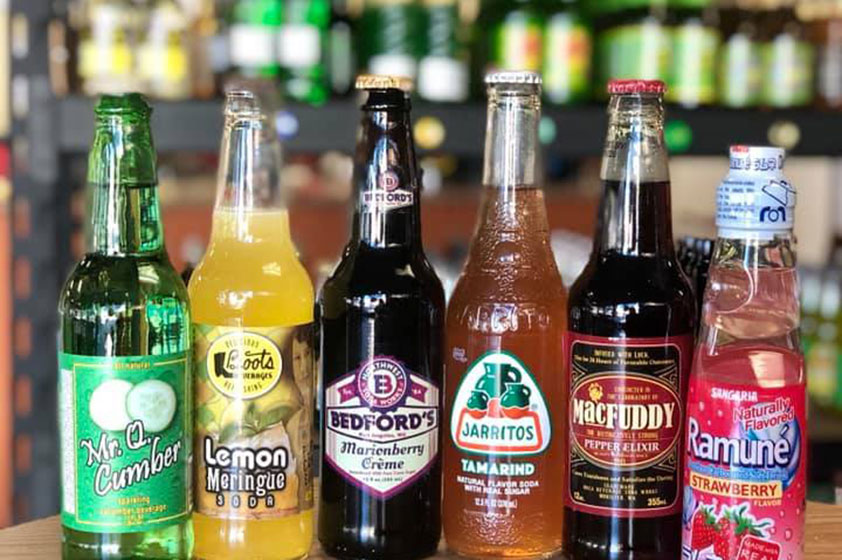 Keep the nostalgia from breakfast going and head to Sebring's historic downtown to check out Sebring Soda & Ice Cream Works. With 300+ types of craft soda, this store is a fun (and tasty) visit for kids of all ages.  With old favorites such as Cheerwine and Moxie to fun flavors the kids love, this store won't disappoint. And if you are visiting the first weekend in April, you can set your taste buds on a fizzy frenzy at the annual Sebring Soda Festival and taste hundreds of sodas over the three-day festival.
Next, drive to Avon Park, located just 10 minutes north of Sebring, to discover the ever-charming Maxwell Groves where life is better on the porch. Over the past 80+ years, Maxwell Groves has evolved from a small open-air fruit stand into a packinghouse with a country store. Enjoy the sprawling front porch with orange rockers where customers relax, savor homemade orange ice cream and on some days, a cool breeze. Visitors also love the fresh fruit, fresh-squeezed OJ and the citrus-themed gift items found in their country store.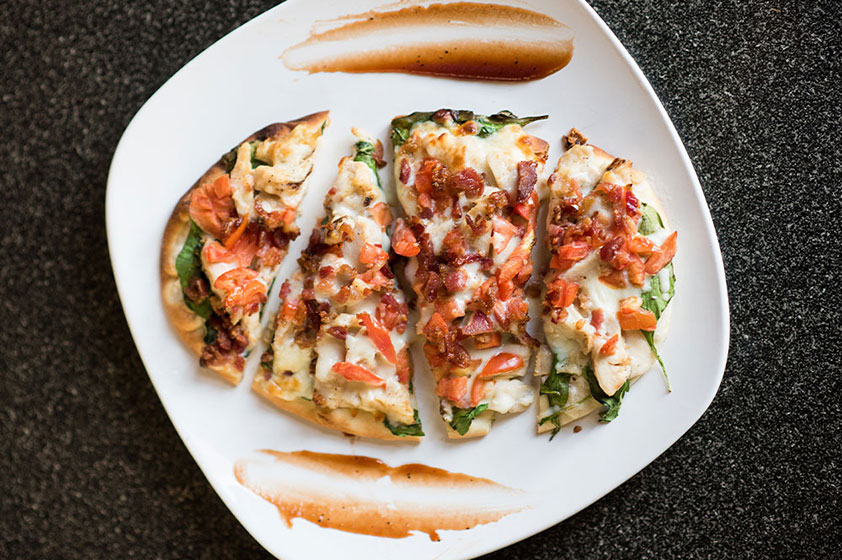 Ready for the best steak around?  Then drive west on Main Street to Avon Park's Eighteen East Main Restaurant & Bar where they take the quality of their steak very seriously. Their motto is "a big-time in a small town" and that's exactly what they are. With appetizers like Deep-Fried Artichoke Hearts, Portobello & Veggie wraps, and their filet or ribeye, you can't go wrong with a meal here. 
Day 3
Wake up to a delicious breakfast at Nutmeg's Café where the menu has a little something for everyone from healthy eats to decadent treats. Breakfast includes burritos, smoothies, quiche, scones, and a traditional Austrian Breakfast. Nutmeg's also serves unique sandwiches, paninis, salads, soups, 12 flavors of hand-dipped ice cream, cake balls, cheesecake, hot teas and more! They proudly make everything from scratch in their kitchen using fresh ingredients and a whole lotta love.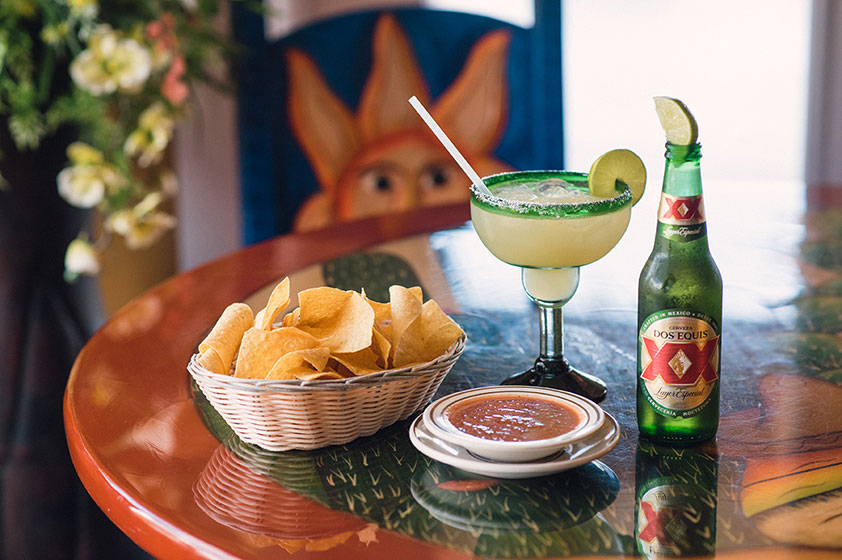 After seeing some sights in the morning and working up an appetite (we recommend a hike at Highlands Hammock State Park), you'll welcome the chance to sit waterfront and enjoy a lunch at Don Jose Mexican Restaurant.  Located on the shores of Lake Jackson, this festive restaurant will quench your thirst (margaritas, sangria, etc) as well as your appetite with a variety of foods with a Mexican flair.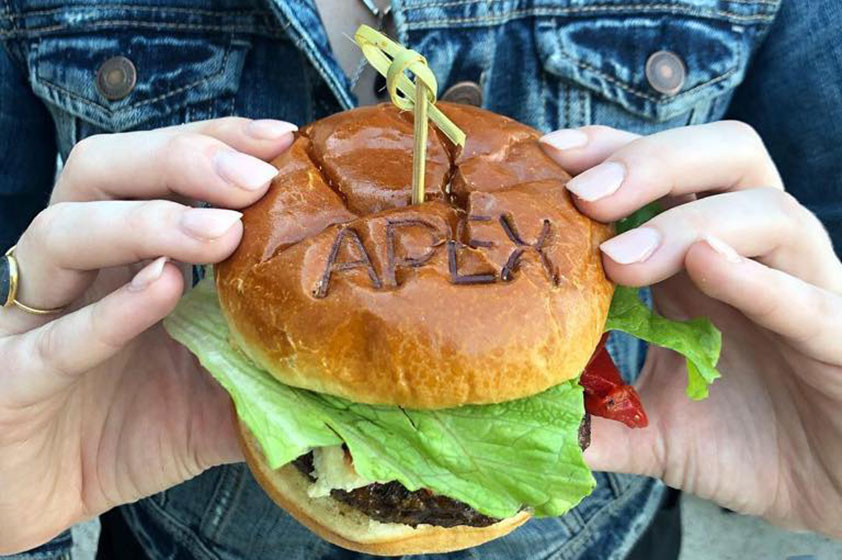 When you're ready for new scenery, stop by Apex Restaurant, located inside the Seven Sebring Raceway Hotel, sitting on Turn #7 of the famed Sebring International Raceway. Known for their eight different types of burgers and four types of signature fries, Apex is a great place to hang out and nosh on fun food along with a cocktail or two. And if the track is hot, be sure and go outside on Apex's patio to watch some of the action.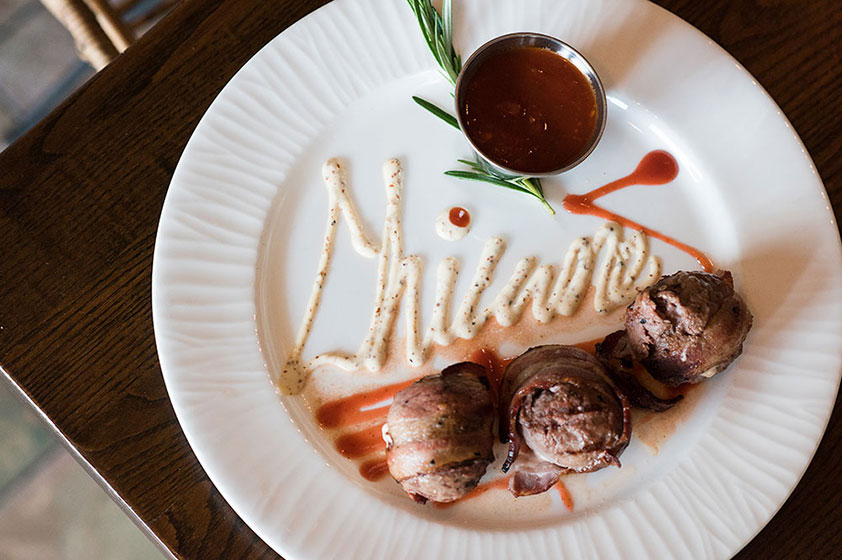 End your culinary vacation with dinner at Chicane's Restaurant, the house restaurant at Inn on the Lakes. With Lakeview seating and a robust wine and cocktail list, you'll find everything you need to set the mood for a fine dining experience. Add their signature appetizers, the Rollovers, as well as some main dish favorites like the Pan-fried Group, Cowboy Steak, Tuscan Linguine or Cedar Plank Salmon and you will love your final meal in Sebring. 
We hope you enjoy your gastronomic adventure in the Sebring area. To view our online Travel Guide, click here. Or request a printed copy here.