Fun in the Sun: Upcoming Summer Events in Sebring, FL
The Can't-Miss Events Coming to Sebring FL This Summer
Summers in Sebring are the time for adventure, new experiences and making memories with family and friends. Not only is Sebring the prime destination for all things fun, but there are also plenty of activities if you want to unwind from the daily hustle and bustle. Here are a few events happening in Sebring this summer to help you start planning your trip.
Summer Showdown
June 1-2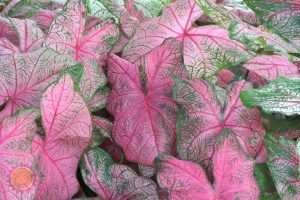 Summers just got hot in Sebring with the 2019 Summer Showdown. This two-day marquee drag racing event is nothing short of thrilling with a car show, drift circuit, a live DJ and, of course, a whole lot of racing. Come and experience the fast action from the sidelines as Central Florida's top cars go head to head, or join in on the competition yourself for a chance to win cash and prizes. Competitors in the big tire, small-tire street, motorcycles, and true street class cars are all welcome for entry. The only question left is, do you have what it takes?
Mamma Mia!
June 7-23
Highlands Little Theatre is proud to be performing one of the most successful musicals of all time this summer, Mamma Mia! The theatre aims to bring a better quality of cultural arts to Highlands County and is a favorite for local play lovers. This timeless classic created by playwright Catherine Johnson will be performed by locals and residents of the area, so you're sure to see a familiar face. Doors will open an hour before each showing. May not be suitable for those under 13.
Heartland Triathlon
June 8-9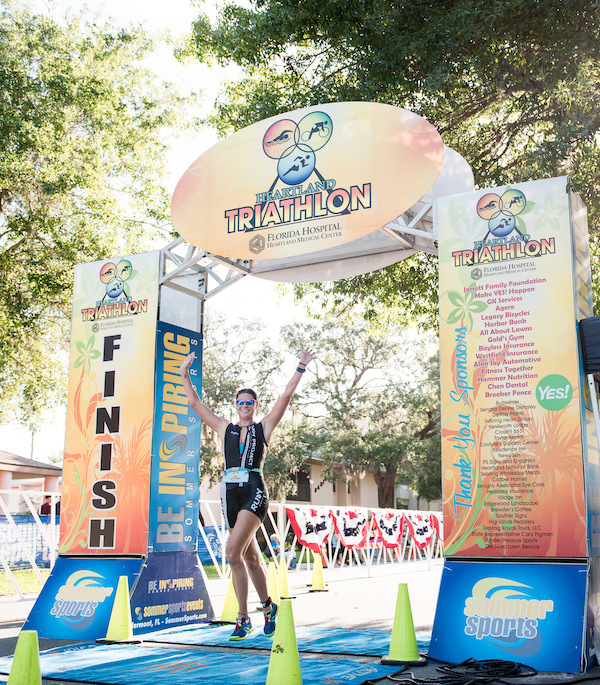 Swim, bike and jog your way through downtown Sebring in the Heartland Triathlon. Dive into Lake Jackson, pedal up and down the quiet roads of Sebring and run the paths of Circle Park. This outdoor mid-summer adventure is sure to be just the break you need from your everyday routine. With four different divisions for first timers and specific age groups, you've got a good chance to take home an award for first, second or third place.
Sebring Lakefest, presented by Dirty Dozen and Sebring Elks Lodge #1529
June 15-16
If you're looking for fun that supports a good cause, mark your calendar for the Sebring Lakefest, an annual fundraising event that benefits local charities and organizations. Come out for food, beer and wine, margarita popsicles, raffles, and family fun this Memorial Day weekend. Downtown Sebring will host this year's Lakefest on beautiful Lake Jackson. Compete with your family in the canoe or foot race, or cheer on your favorite team. Canoes, paddles and life jackets will be provided. Dogs are welcome!
National Auto Sport Association at Sebring International Raceway
June 22-23
Whether you're a seasoned driver or just getting started, the National Auto Sport Association has a program just for you. This April, the Sebring International Raceway will host a weekend of high-performance driving events (HPDE) and high-speed fun. All four levels of HPDE will be offered at the event: time trial, competition license evaluation and double sprint road racing.
Performance Driving Group at Sebring International Raceway
June 22-23, July 14, Aug 9 & 18
Performance Driving Group events have cars available to rent for drivers and make a thrilling outing for new car lovers and longtime vehicle enthusiasts alike. PDG is owned and operated by former Marine, Vietnam veteran and professional driver Henry Gilbert. For over four decades, he's been involved with activities and all things adrenaline. Gilbert has driven in many famous productions, including Charlie's Angels, 2 Fast 2 Furious, Miami Vice and Burn Notice.
Florida Dixie Youth 2019 State T-Ball Tournament
 June 29-July 4
The Max Long Complex will host this year's Florida Dixie Youth T-Ball Tournament. Enjoy a day at the field with family and friends. Take advantage of the covered bleacher seating or set up a tent and chairs of your own. After you get set up, have your fill of peanuts and Cracker Jacks at the concession stand. This is a day at the ball game you won't soon forget.
Lake Placid Caladium Festival
July 26-28
Calling all green thumbs—the Lake Placid Caladium Festival is for gardeners of all ages. Complete with arts and crafts, bus tours to caladium fields, and even a floral arrangement competition, your inner grower is sure to come alive. On Saturday only, festival goers can also see a car and bike show. Free admission makes this experience even better for the whole family to enjoy and learn more about this famous Florida plant. You don't want to miss the chance to meet the growers and get tips on the bulbs and plants you'll take home.
Nine to Five, The Musical  
August 16­-September 1
Another showing by Highlands Little Theatre, Nine to Five has been a longtime favorite since its premiere in LA in the 80s. This play's humor and wit reenacted by the local cast is just the show you need in your summer schedule. With musical selections by Dolly Parton, you'll likely find yourself singing along to a tune or two. May not be suitable for those under 13.
Battle at the Bridge
Aug 24-25
Our marquee drag racing event returns one last time for the summer season as Battle at the Bridge takes full effect in late August. Get your adrenaline pumping all weekend long as Central Florida's most rapid cars battle it out on 1/8 mile of our legendary track. Keep the momentum going all day with drift circuits, live music and car shows, too. Itching to get behind the wheel? Big tire, small-tire street, motorcycles, and true street class cars are qualified to give it a go themselves and compete for cash and prizes!
Tour of Sebring
August 31-September 2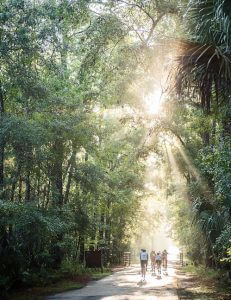 Coast along the streets of Sebring on a bike tour for the perfect end to your summer. Experience Tour of Sebring as you ride the quiet roads and scenic routes, passing orange groves, quaint cattle ranches and antique shops. After your ride, you're sure to appreciate rural Florida more than ever before. Grab your helmet and take in Central Florida on your terms.
Plan to fit these events into your summer schedule for guaranteed fun that's safe and enjoyable for kids and adults alike. No matter what you decide to do, this summer in Sebring will be one to remember.