Sebring Sporting Events to Attend in 2021
New year, new events—we're ringing in 2021 with ways to get out and get active. The Sebring area's small towns, open roads, affordable golf courses, and vast lakes make it the ideal destination for marathons, triathlons, golf tournaments, and more. Whether you're looking to crush your personal goals or cheer on athletes from the sidelines, the Sebring area's sporting events make great outings year-round. Keep a lookout for these happenings throughout 2021 and be sure to register early if you wish to partake!
Visit Sebring Preview: April 9-11, 2021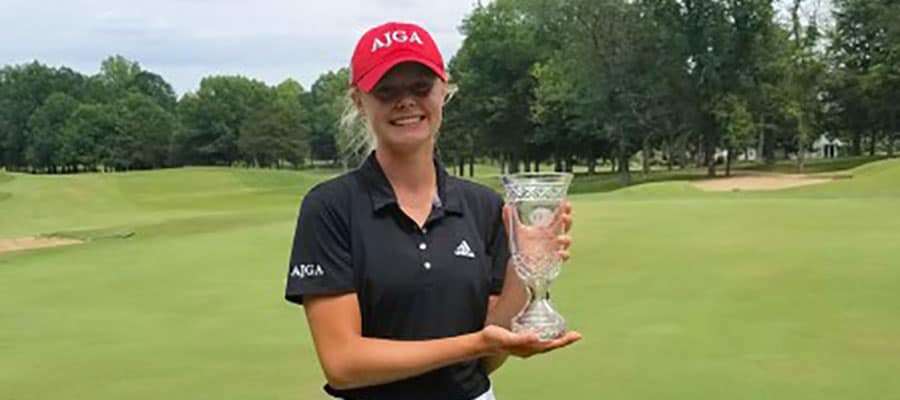 Put your best foot forward and take your best swing at the Visit Sebring Preview. Join the American Junior Golf Association this April for a junior golf tournament built to improve the skills of new and returning members. This tournament, located on the beautiful Deer Run Golf Course at Sun N' Lakes Golf Club, helps prepare first-time tournament golfers for the much-anticipated AJGA Junior All-Star Series events in the summer. Ready to challenge your swing? Claim your tickets soon—new members must apply for the Preview Series. New members that are high school seniors have priority, but all high school students are encouraged to sign up. Learn more about the tournament fees and benefits, and reserve your tickets online.
Sebring MultiSport Festival: May 1-2, 2021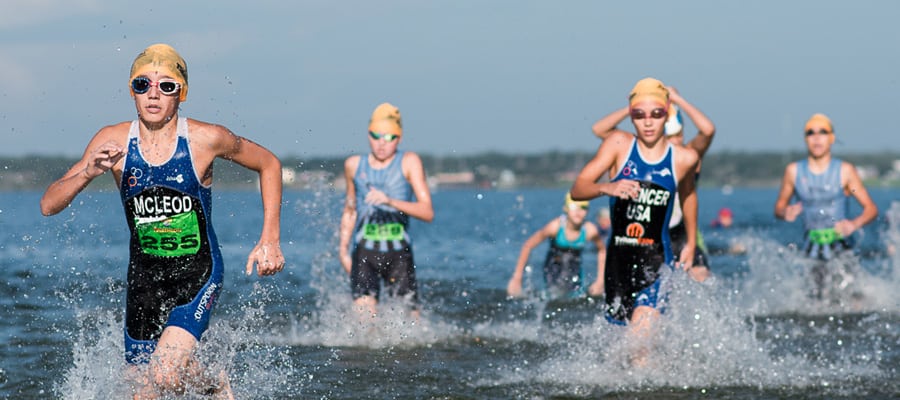 Go the distance and make this the year of endurance, physically and mentally. The Sebring Civic Center is the host location for the 2021 Sebring MultiSport Festival this May. Athletes will dive through freshwaters before jumping on their bikes to cycle around a 3,000-acre lake and rural roads, then finally finishing on foot with a running route toward the finish line. Family, friends, and fans will have an opportunity to cheer on their favorite athletes from the sidelines and offer that extra push of encouragement needed to succeed. Join us Saturday for the Olympic Distance Triathlon, Aquabike, and Aquathlon, and then again on Sunday for the Half Iron Triathlon, Duathlon, and Aquabike. Whether you're a participant or a spectator, the Sebring MultiSport Festival is one can't-miss event.
Heartland Triathlon: June 13-14, 2021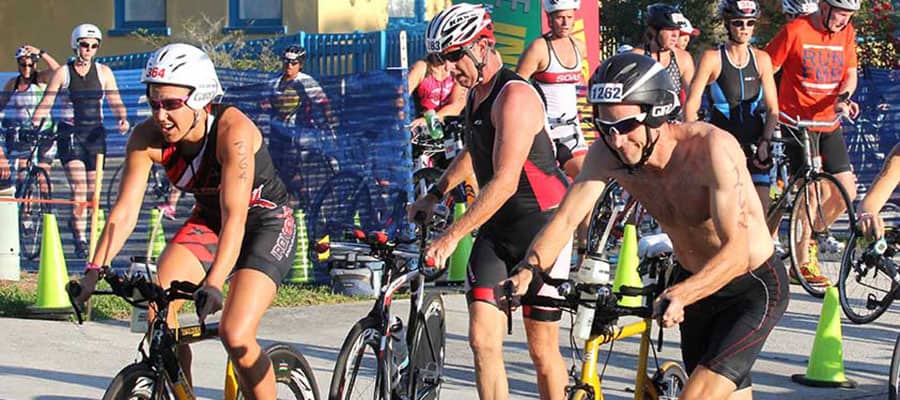 A fast-paced event in a slow-paced town, Sebring welcomes a weekend of energy with the Heartland Triathlon this summer. Celebrating 15 years of racing this year, the Heartland Triathlon welcomes athletes of all ages to partake in a sprint, Olympic-distance triathlon, duathlon, or aqua bike. This event takes you along the path less traveled through the rustic roads that define Old Florida. Register today and meet us at the Sebring Civic Center on the shores of Lake Jackson in mid-June for a race to remember.
GFNY Marathon: Oct. 23-24, 2021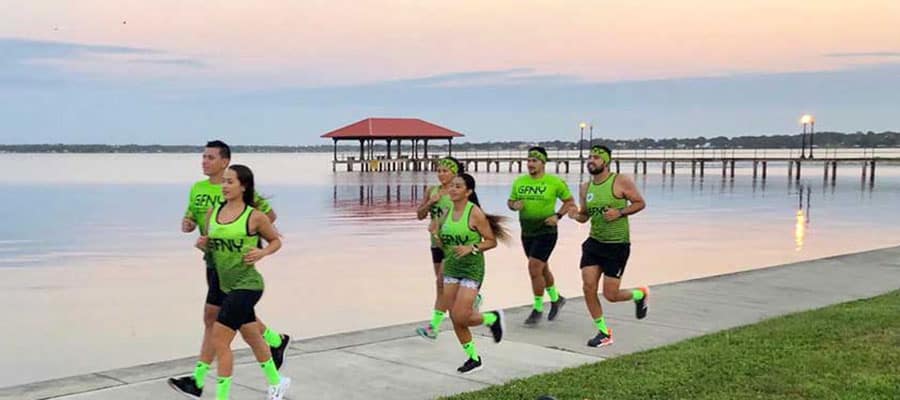 Soak in the scenic views of Sebring during the GFNY Marathon. The Expo and packet pickup will be on Saturday, October 23rd. Sunday, October 24th you will start your mark at the Sebring International Raceway and race to historic Sebring. Embrace the sights, scents, and sounds of quaint towns, fresh citrus groves, and pristine cattle ranches through your run. From Sebring, you will head back to the Sebring International Raceway and finish the Half Marathon race. Full Marathon runners get to do the course twice. Celebrate your victories beyond the finish line with award ceremonies and festivities on site. Register for your race and get the perks that come with it, including apparel, goodie bags, a medal, and more.
GFNY Cycling: Oct. 30-31, 2021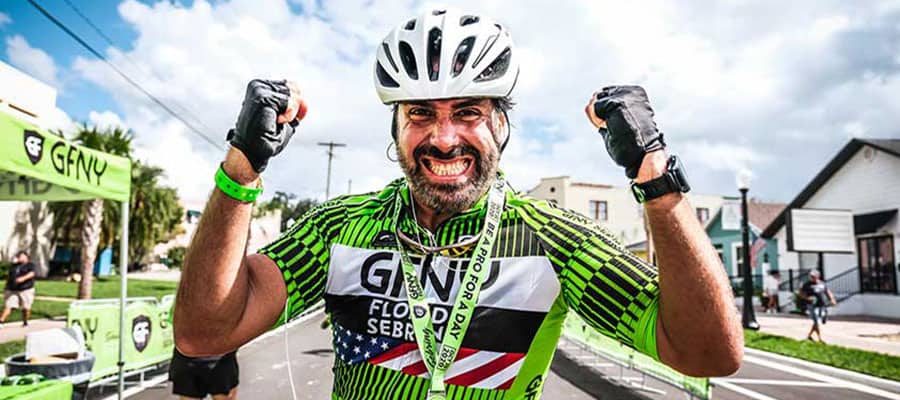 Earn your candy this Halloween by taking part in the weekend-long GFNY Cycling event in historic downtown Sebring. The expo takes place on October 30th, and the race is on the 31st. GFNY is a personal endurance challenge where you compete against others, the clock, and yourself. Some athletes will compete for the podium, others will do their best to beat the cut-off. GFNY is about doing your best. You make the event what you want it to be. Get motivated and get out for some fresh Florida air, as this sports outing takes place in the middle of the festive fall season.
Citrus Golf Trail Open: Dec. 2-5, 2021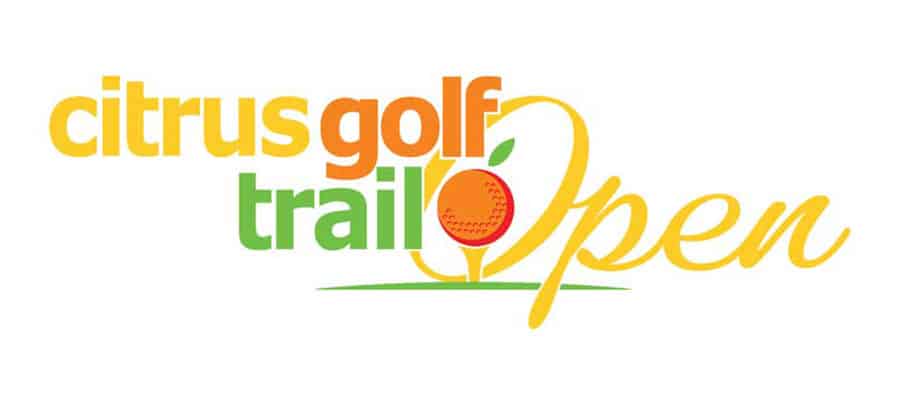 Sebring, dubbed the Value Golf Capital of America, is excited to introduce a new amateur golf tournament this new year. The Citrus Golf Trail Open tournament will debut in December of 2021 and will take place across six courses that make up the Citrus Golf Trail. As a major golf destination in Florida, this new tournament makes a great addition to the many reasons to plan your next golf vacation here. This event welcomes all amateur players, both men, and women, who want to up their golf game and become skilled golfers.
Ready to join in on the fun and festivities? Register for an event online or stay up to date on local happenings at the Visit Sebring calendar!