Sebring International Raceway and Its Upcoming Events
The sounds of engines revving and distant cheers fill the air at the open-view racetrack as famed drivers compete against one another for the year's winning title. While fans travel near and far for these adrenaline-filled events, the locals just call this an ordinary day at the Sebring International Raceway.
But unlike the NASCAR or Indy track, this rough road racing course is like no other, and it's the oldest in America. The Sebring International Raceway brings people together to experience the one and only world-famous 12-hour endurance race, as well as many other events year-round. But before your next visit to Sebring, get to know the history of the track and the events it offers visitors year-round.
Sebring International Raceway—Where it All Began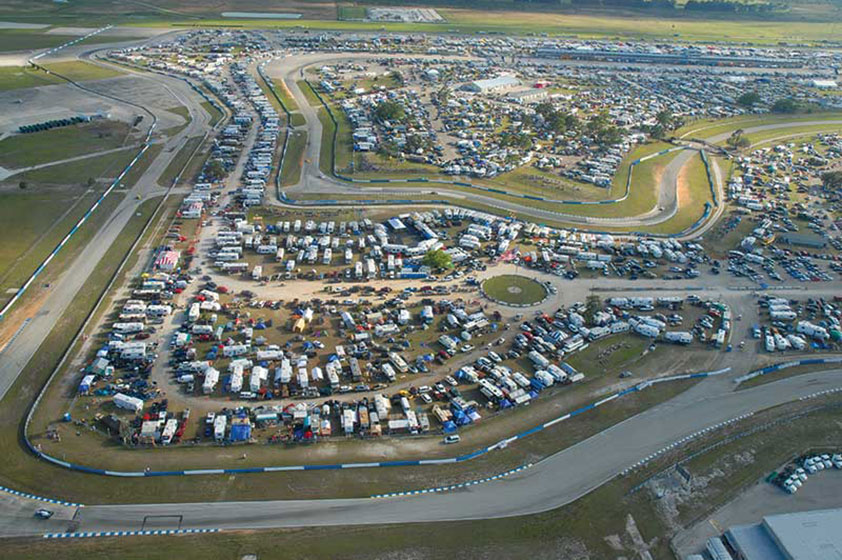 Sebring International Raceway holds a rich history that dates all the way back to New Year's Eve of 1950—and its legacy has been evident in every race ever since. Visitors, whether they're familiar with the raceway or experiencing the excitement for the first time, can sense the traditions that have been carried through nearly seven decades of competition from start to finish—and we're not just talking about the race itself.
What started as Hendricks Army Airfield, a World War II base used to train B-17 combat crews, has now become the home to one of the most prestigious 12-hour endurance races known internationally, second to Le Mans. Thanks to aviation and racing enthusiast Alec Ulmann, this was made possible after he improvised the war base runways as a raceway track to host the first six-hour endurance race. It wasn't until this pivotal moment that Sebring then marked its first 12-Hour Endurance Race just two years later and is now known as the most famous racetrack in the nation.
Upcoming Sebring Raceway Events in 2020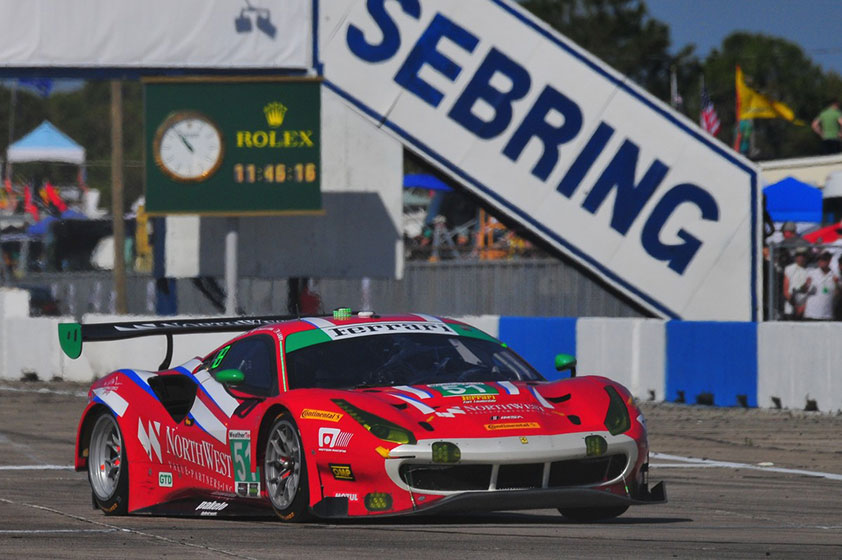 It's one thing to learn about the racetrack, and it's another to experience it. We have events year-long that bring together racecar enthusiasts, including the Summer Showdown and the Michelin Encore. While the Summer Showdown is a two-day marquee drag racing event that thrills the audience with drift circuits and live music, the Michelin Encore makes its annual appearance every November for its 4-hour, end-of-the-year event to experience both IMSA and a taste of endurance.
Today, Sebring International Raceway hosts events that the whole family can join in on. And while the 12 Hours of Sebring race isn't expected to take place until mid-March, you can still catch some of our upcoming events in 2020 to fulfill your need for speed.
Sports Car Club of America (SCCA) Track Days
From January 10th to 12th, fans can take the driver's seat and experience the raceway first-hand as they take their wheels to the course at the SCCA Track Days and Track Night in America presented by Tire Rack. As part of the Track Events Program, this event gives drivers an opportunity to level up their speeds as they put the pedal to the medal of their own vehicle. All you need is a street-safe car, a valid driver's license and an approved helmet to get in on the fun.
Learn More: https://www.scca.com/pages/scca-track-events
Chin Track Days at Sebring International Raceway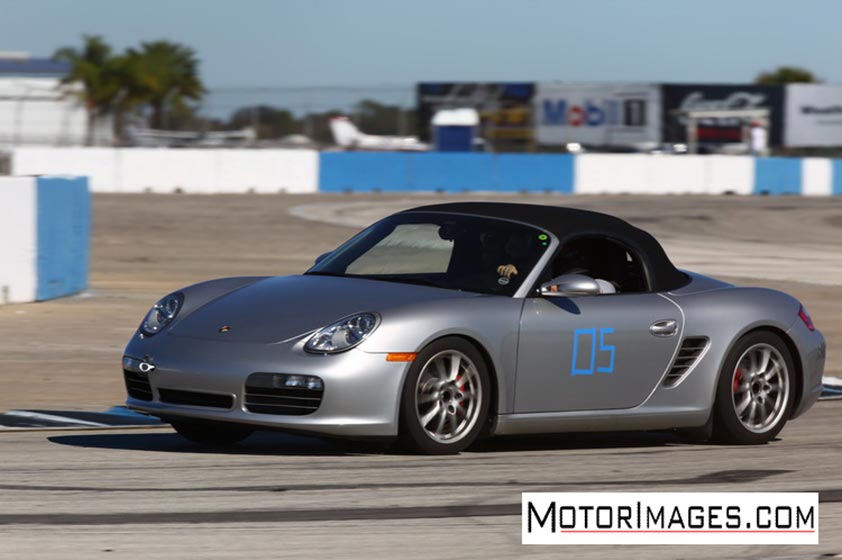 Attention all driving enthusiasts, get ready to advance your skills on the track and become the professional you've always aspired to be. This January on the 25th, Chin Track Days lets you drive your sports car freely on America's best racetracks. This 3.7 miles 17-turn 12-hour circuit is enough to get the adrenaline rushing through the bodies of even the most experienced drivers. Join us for a thrilling session on your own wheels and don't forget to refuel at the paddock concession with food and drinks.
Learn More: https://chintrackdays.com/event-details.aspx?q=X9%2fAVpHRAJ8%3d
Bike Sebring 12/24
Racecars aren't the only wheels that make it on the raceway. On Saturday, February 8th, bicyclists gather for this annual event at the Sebring International Raceway to compete in a 12- or 24-hour cycling race, both on and off the track. Grab a bike and escape the northern snow for some cool and comfortable weather in Florida and a taste of the great outdoors in Sebring. Register online and learn more about the event at the link below.
Learn More: https://www.bikesebring.org/index.php
New Year, New Events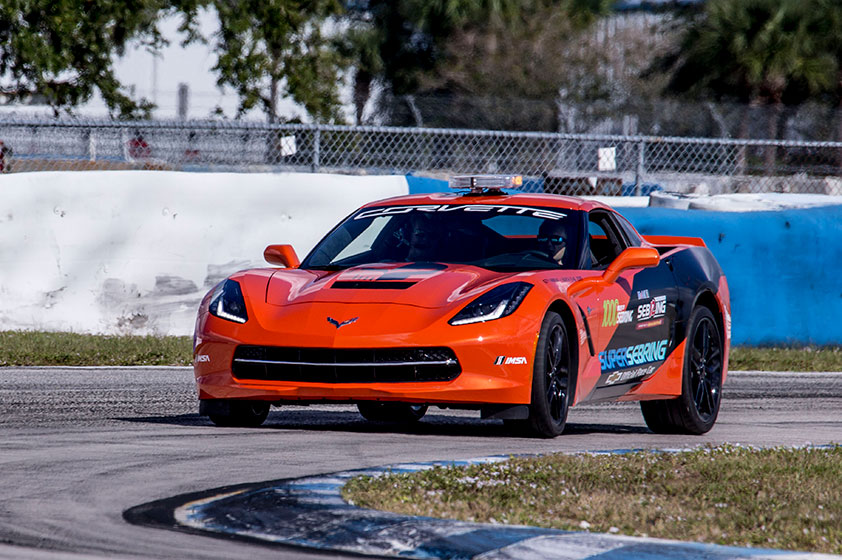 While the Sebring International Raceway is known for the annual endurance race that started it all, there's plenty of other events to join in on throughout the year to get in your fix of high velocities. Plus, to make your accommodations easier, the Seven Sebring Raceway Hotel offers an inside look into the raceway's history and an even closer look at the track itself—straight from your hotel room. Check out more upcoming events and accommodations here to finish off your itinerary for your next visit.