Responsible Social Distancing in Sebring, FL: Local Business Shout Outs
In recent months, our world has shifted toward an unimaginable route of uncertainty. The global spread of COVID-19, otherwise known as coronavirus, has resulted in governmental orders to social distance and stay at home until the outbreak subsides and health risks are minimal.
Just like other cities nationwide, our Sebring community is following protocol and taking the proper precautions to reduce the spread of the virus. Though these trying times have shifted the energetic atmosphere of Sebring, it certainly hasn't pumped the brakes on some of the special places and activities we've grown to love in the area. Here are a few ways you can stay safe at home while enjoying and supporting Sebring's local businesses from a new angle.
Sugar Sand Distillery Creates Hand Sanitizer
In challenging times, we're encouraged to support local businesses, but other times, it's the local businesses that are here to support us. Sugar Sand Distillery is a local gem that has made great strides to help the community when demands are high and supplies are low.
Widely known for spinning sugarcane crop to create rum, as well as producing vodka, gin, and moonshine, this distillery found a new use for their alcohol—hand-crafted hand sanitizer. The spread of this flu-like virus has limited the access to disinfecting products globally, and Sugar Sand took a pause from aging moonshine in barrels to offer a helping hand to the people. The distillery grows its own sugarcane and has access to fermentable sugar such sugarcane juice, in order to make 140-proof (70 percent alcohol) sanitizers. With just a few extra ingredients and high germ-fighting alcohol levels, this local distillery has transitioned from a local hangout spot to a hometown hero.
Restaurants Participating in Takeout and Curbside Orders
In light of the pandemic, our favorite Sebring eateries have put a pause to dine-in experiences, and many have switched their food-prepping gears to takeout and curbside. But what does this mean for you? You can still treat your cravings for the juicy steak dish at Cowpoke's Watering Hole or a hot-pressed panini from Nutmeg's while supporting your favorite local businesses. And with many offering delivery services, whether it's internally or through third-party services, you can indulge in some mouthwatering meals from the comfort of your couch.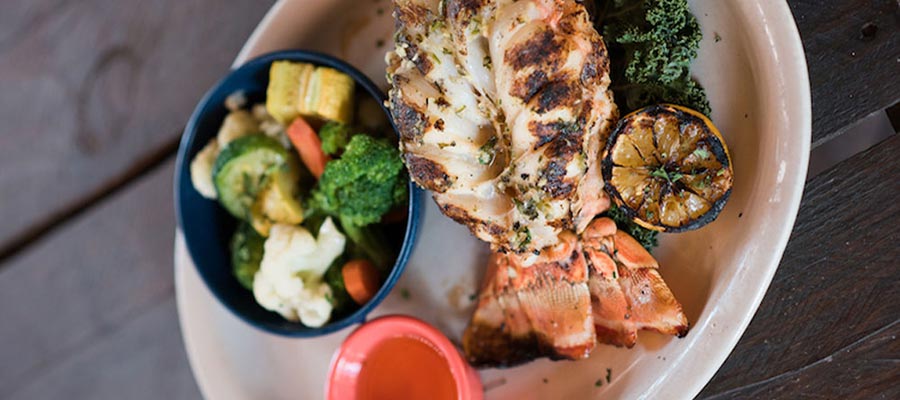 Restaurants Offering Bulk Orders
The Olympic Restaurant is going one step further to care for the local community. On top of continuing weekly specials of popular menu items like smoked wings, short ribs, and burgers, this family-owned favorite is bulking grocery items such as meats, veggies, eggs, and even toilet paper rolls to help keep locals stocked on necessities. Whether it's ready-prepped meals such as family-style orders of burgers or packaged ground beef to cook up a family recipe of your own, The Olympic Restaurant leaves it up to you on how you want to eat dinner.
Those who value clean eating and organic diets quickly found that grocery stores are continuously low in stock in the meats and produce sections lately. The shortage of fresh foods has many opting to canned foods and non-perishable items for their everyday meals. That's when Organically Local stepped in and got on board with bulk orders to help the community eat clean while staying safe. Facebook followers can stay up to date with their daily offerings and pre-order staple items such as organic fruits, veggies, dairy products, meats, and more.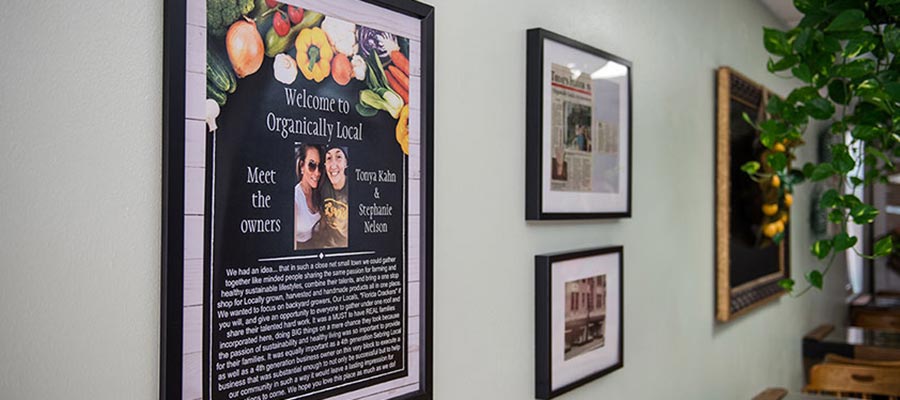 Virtual Science Trips at the Archbold Biological Station
With students nationwide making the transition to online classes and adapting to the new norm of social distancing, parents are overcoming a new challenge of keeping their everyday lives a little more exciting and a little less monotonous.
Archbold Biological Station puts a new twist on learning with a virtual science trip for children and the public. Participants can explore the outdoors (virtually) from the biological station and learn about gas, grass, and biomass. Users can also interact via chat so you can feel engaged in the nature-filled experience from start to finish. This online series takes place every Tuesday at 3:30 p.m. and the free registration takes place online.
Stay Safe and Enjoy Sebring
Even through moments of distress and uncertainty, the people of Sebring have shown that a sense of togetherness and compassion is what shapes a strong community. Whether it's the small gesture of supporting a local business or a favor as big as the bulk orders prepared by nearby diners, there's something everyone can do to help one another during this global pandemic. Learn more about how you can stay healthy and support the community by visiting https://sebring.org/covid-19-updates.