The Racing Spirit Brings a Sebring Native Back Home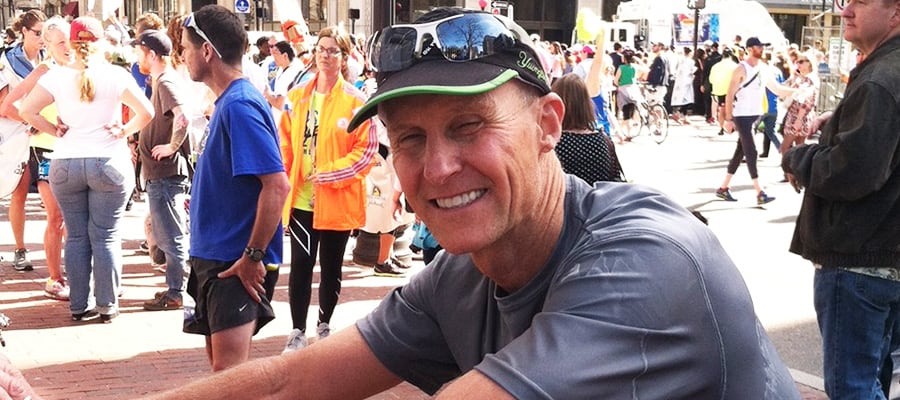 Sebring International Raceway has been welcoming race car fans for decades with the famed 12 Hours of Sebring, but the oldest continuously operating auto endurance racetrack in North America is just the start when it comes to racing adventures in Central Florida. From motorized surfboarding and skateboarding to cycling and running, Sebring has something for every adrenaline junkie – including what will be the very first combined weekend event with Spartan and Tough Mudder coming up in December 2021. Race enthusiasts of all sorts are flocking to Sebring to test their skills, including one triathlete who credits his early years living in Sebring for his passion and love of sport throughout his life. And it's what brought him back to Sebring four decades later. Meet Lawrence Bowers.
Visit Sebring: Lawrence, you pretty much grew up in the Sebring area, going from kindergarten to community college here in the 1970s and early 1980s, then moved away, working and traveling around the world. But it seems like no matter where you went, the life lessons you learned in Sebring always traveled with you. The love you developed for the personal sport back then is just as strong today.
Lawrence Bowers: It's true! Growing up in Sebring, I always used to cycle around the city from around Lake Jackson to beyond downtown from the age of about 8. I had a real bug with cycling and when I got to high school I discovered running. I joined the cross-country team and did track, so lots of long-distance running. And I really enjoyed it. The coaches were great, it was inspirational, sort of tough, a real endurance test. People told me that as I got older, I wouldn't be able to keep up with my running and swimming, but I decided I was going to prove them wrong. Sure, it's not as easy as it was when I was 50 or 40 or 30, but exercise is still a big part of my life.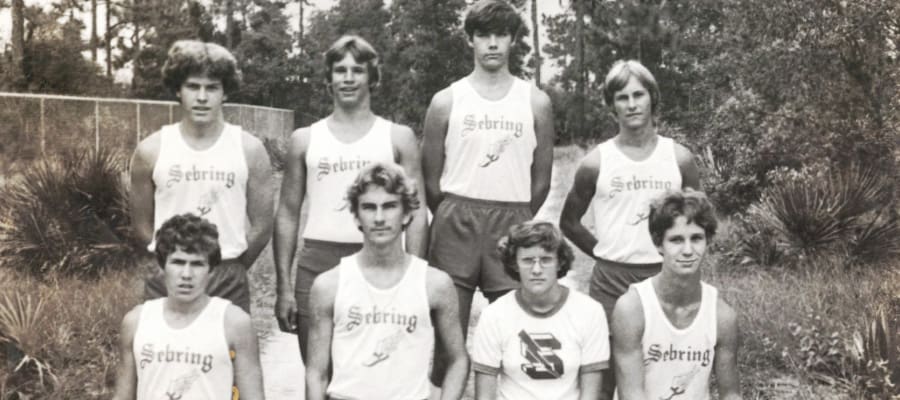 VS: After graduating from college in Sebring you went away for almost forty years. How did you find yourself back here again?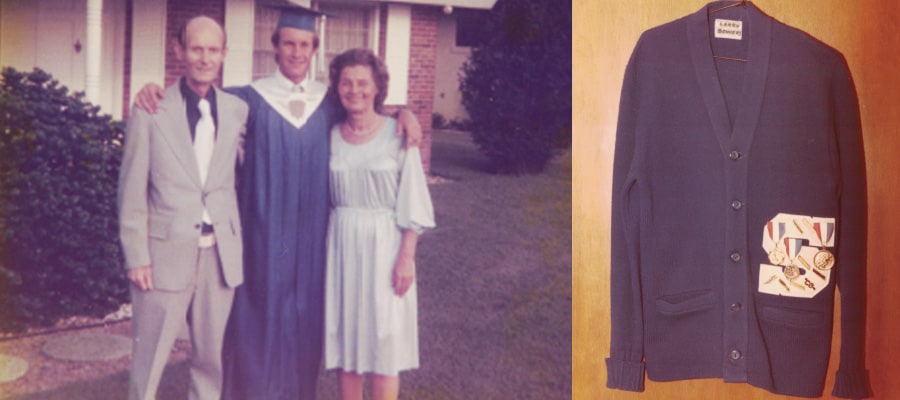 LS: Even though I've always been a runner and a swimmer, I started doing triathlon about 12 years ago. I had family in Sebring so I always stayed up on what was happening there, and about 15 years ago I noticed that Sebring had started a triathlon (VS note – he's talking about the Heartland Triathlon). That was so cool. I knew Sebring was the perfect place for one with the amazing lakes, roads, and people, and if they created it, people would come. But I didn't actually do the race, it was too far away from my home than in Virginia. But eventually, my company opened an office in Jacksonville, FL and I was transferred down there about five years ago. I no longer had an excuse for not doing the Heartland Tri. I came back to the motherland!
VS: And how was that experience?
LS: It was like, wow. Never in my life would I have thought 57, 59 I'm going to be coming back to Sebring and doing a triathlon! To be embraced on soil I never thought I'd be running on, cycling on and the lake I'd be swimming in competitively. It was so cool! I wondered if I might see people I would know. It was mainly out of towners, but there were some Sebringites in there and it was neat to see that.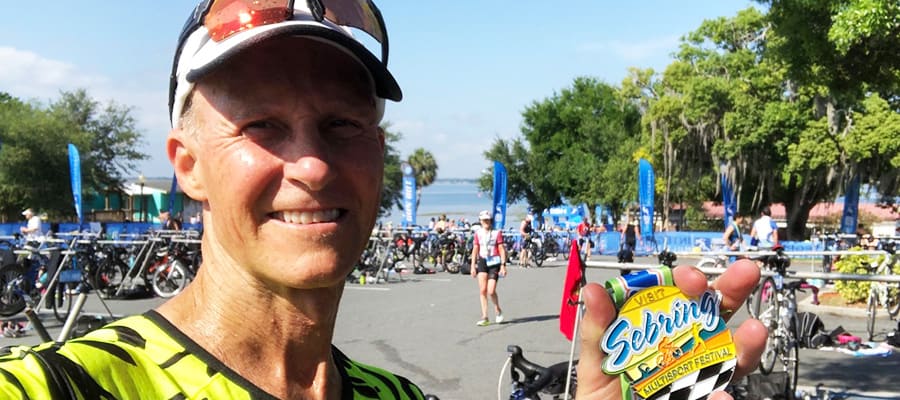 VS: And you've been back a few times now to race in Sebring, haven't you?
LS: Yes, the last race I did was the recent multi-sport race. When I came across the finish line, the announcer announces your name. They said Lawrence Bowers of St. Augustine, Florida. And then there's a hesitation and the announcer says, "would that happen to be Larry Bowers from Sebring Highschool?" And I just turned around and looked at the announcer and he looks at me and says "hey, it's Mike Waldron!" He was a classmate of mine, class of '79, and he just remembered my name and wanted to know if it was me. It was neat to see that kind of connection all these years later. I just couldn't believe it!
VS: That's such an amazing story! What would you say to somebody who is considering coming to Sebring for one of its many races?
LB: Put it on your hotlist to see and do! Sebring has a lot to offer. The venues are fun and challenging. The lakes are clean, the people are welcoming and there's no traffic. Sebring is just great!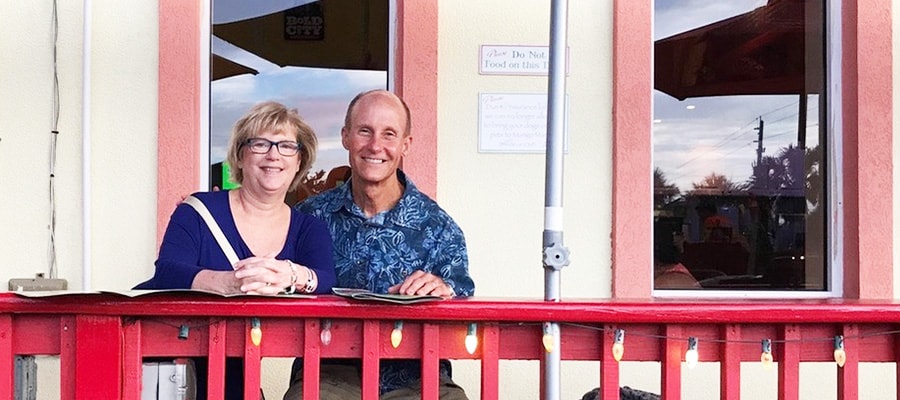 VS: Do you have any last messages you'd like to share about racing and Sebring?
LB: What made me a multi-sport athlete and gave me the drive and focus to do these sports was people from Sebring. I extend my gratitude to all those Sebring High coaches (and teachers) who coached, counseled, and pushed me. That influence from the "Heartland" of Florida helped shape me into the person … multi-sport athlete … I am now. THANK YOU.
If you'd like to check out one of the many races happening each year in Sebring, you'll find an overview of all our events here.