November is Art & Culture Month in the Sebring Area
With Museum Exhibits, Plays, Live Music and More, Sebring Will Keep You Entertained and Inspired
As November arrives and the weather cools off, Sebring, Avon Park and Lake Placid, FL come alive with a wide variety of festivals, events and activities to celebrate Art & Culture month. Throughout November (and even into December!) local organizations make it easy for you to discover our cultural and artistic treasures and their impact on the Sebring area. With diverse activities for all ages, Visit Sebring's Art & Culture Month 2021 is the perfect way to head into the holiday season! See our full arts and culture calendar for November below.
Don't forget to snap and share your experiences on social media channels by using #SebringACM throughout the month of November.
Journey back through time and recapture the wonderful ways that children play with their toys at the "Florida Girls and Boys and Their Toys" exhibit at South Florida State College's Museum of Florida Art + Culture (MOFAC).   This travelling exhibit from the Museum of Florida History features 30 vintage photos of children and their toys from the 1890s to 1971.  A collection of work by Sebring artist Mary Seigfreid "Textured Constructions," includes children's vintage playthings.  The exhibit features a variety of toys including a rare Bing Pygmyphone (a children's toy phonograph), antique dolls, a 1940s handmade rocking horse and an assortment of games. MOFAC is open Wednesday through Friday from 12:30 to 4:30 p.m. Admission is free.
The costumes in the Highlands Lakeside Theatre production of A Gentleman's Guide to Love & Murder were practically their own characters. Now you can enjoy them up close at a new exhibition at Highlands Museum of the Arts (MoTA) featuring period couture and fantastical hats from the recent production. Celebrate with us the skill, creativity and collaboration that transported audiences to Edwardian Era London.
Anyone interested in making films or already a filmmaker is welcome to attend. Meet artists in the industry, learn the process, share techniques & resources.
Frederick Frankenstein inherits his family's estate in Transylvania. With the help of Igor and Inga, Frederick finds himself in the mad scientist's shoes of his ancestors. "It's alive!" he exclaims as he brings to life a creature to rival his grandfather's. Eventually, of course, the monster escapes and hilarity continuously abound in this celebrated Mel Brooks play. Young Frankenstein is a scientifically proven, monstrously good time at the theatre.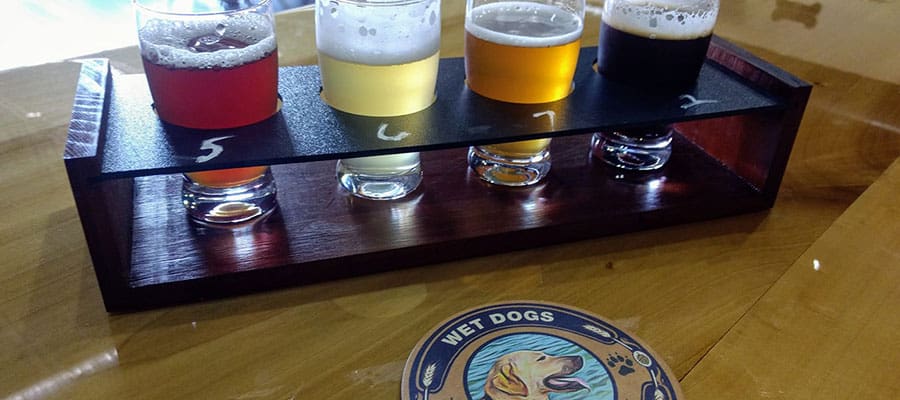 Enjoy live Southern Rock/Soul music by Ran$om, Open Mic Night for all aspiring musicians, Chill Pop Acoustic by Shannon&Earl and more at Wet Dogs Brewing. Check out Wet Dog's events listings for a full line-up of all upcoming performances.
This free, outdoor event draws thousands of people to Sebring's historic Circle Park and downtown streets to kick off the holiday shopping season. The annual festival features more than 70 talented visual and performing artists, along with a Culinary Street with offerings from local restaurants and mobile food vendors; an interactive Children's Street; and an Emerging Artist Scholarship Program.
Celebrate under the stars at the park's monthly Music in the Park series.  The Nov. 6 concert features the Americana & country rock sounds of Toney Rocks from 7-9 pm.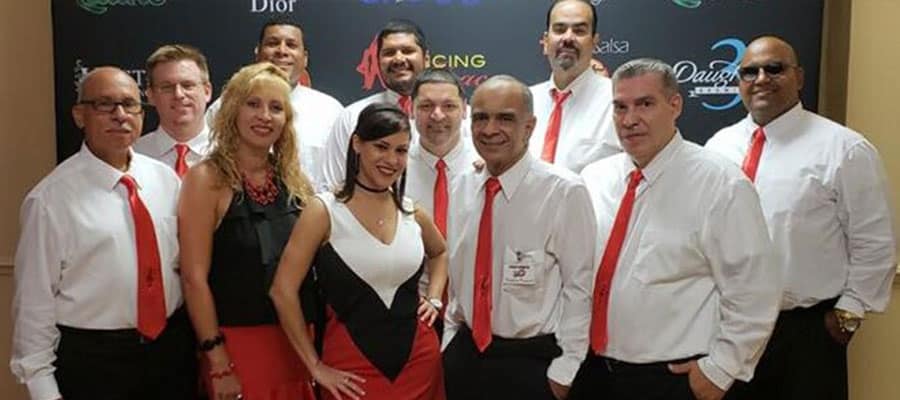 A lively Latin musical group from Tampa the plays the heritage rich sounds of the Caribbean and Latin America from Puerto Rico, Cuba, Republica Dominicana, Panama, Colombia, Venezuela and Peru. This talented group of seasoned musicians bring a vigor of Latin flavor, fun, passion, love and high energy to each performance. Come Salsa the night away at this free performance!
Cindy Rose Eaton is an award-winning Florida-based artist who, over the past sixteen years, has become a highly respected, professional Everglades wildlife and nature photographer. Her latest show, Nature's HeART through the Eyes of Cindy Rose, runs until the end of November. Meet the artist at the opening reception on November 6th at Peter Powell Roberts Museum of Art.
Browse and shop this community based, open air market featuring local agricultural and baked goods as well as artisan craft items. Open every Saturday from October-April from 9am-1pm at 1960 Lakeview Drive in downtown Sebring.
Join the Red Easel On-the-Go at Secret Gardens Winery & Farm for a fun-filled night of Paint and Sips. $35 includes everything to create a PAWsome picture of your dog or cat! Come have fun painting & sipping with us! Class starts at 3pm.

Sensory Scene Playtime assists families with children with autism and sensory sensitivity needs. The museum creates a sensory safe space with modifications including lower lighting, reduced exhibit sounds, noise cancelling headphones, special entrance hour for participants and more. Pre-registration for families is required at the museum front desk or by email Director@ChildrensMuseumHighlands.com. Sensory Scene Playtime is offered the first Sunday of every month from noon-5pm.
A monthly meet'n'greet for art lovers. This free November event includes a presentation by photographer Cindy Rose Eaton, whose photographs are on show for the month.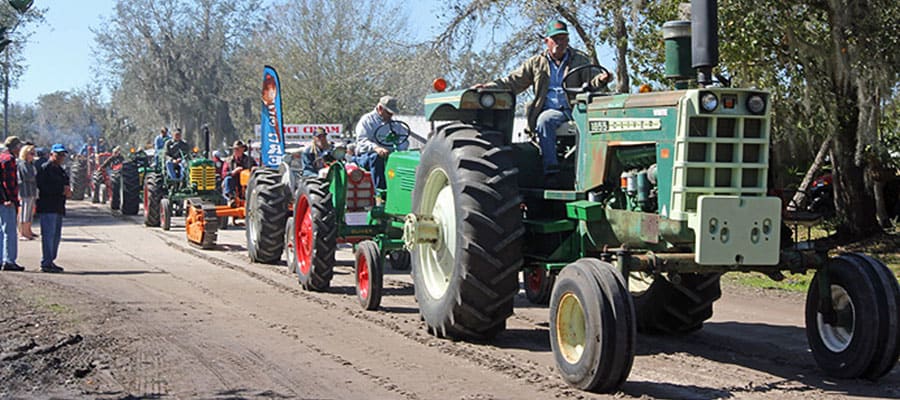 The Florida Flywheelers Antique Engine Club is all about restoring, preserving and exhibiting antique internal combustion engines, steam engines, antique tractors, cars and other labor-saving devices from the by-gone years. Join them at their season kick-off event that salutes our veterans. The gates are open from 8am – 4pm each day.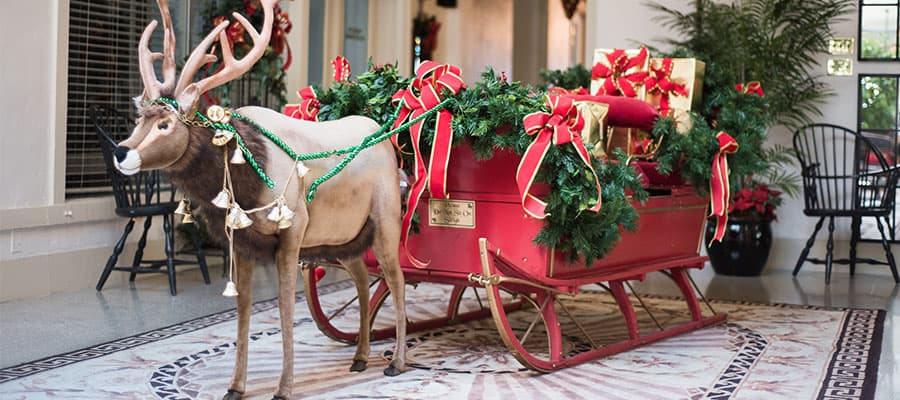 Visit the hotel and halls where Babe Ruth, Clark Gable and Al Capone once stayed.  Step back in time and embrace the magical holiday season at this 1920s historic hotel nestled in the center of the state.  Full of traditional and festive holiday décor, the Grand Lobby showcases the 15-foot Christmas tree, nutcrackers, fireplace and ornate holiday splendor. Stroll the Arcade decorated with poinsettias, an antique sleigh and lavish decorations.  Stay in the newly decorated hotel rooms and suites, each with its own theme.
Kids Night Out is a NO PARENTS ALLOWED special kids-only event hosted by the Children's Museum of the Highlands. November Kids Night Out theme is All-American Fun; as we celebrate all things American with games, arts & crafts and open play at the Museum. Pre-registration is required. $20/per child from 6-9 pm.
Local vendors from throughout the greater Heartland and neighboring counties participate in this truly unique festival, celebrating history, art, nature and music and share traditions and skills across the generations. Florida folklorist Robert Stone will present Florida Cattle Ranching: Five Centuries of Tradition with accompanying Cowboy Art.  Other festival highlights include Florida Highwaymen paintings and art vendors from the area. Two members of the Florida Artists Blacksmith Association will forge a fish wall sculpture as a silent auction work. The Sebring High Jazz Band will play traditional numbers from the 1930s and 40s.
Calling all kiddos! Join us in the Red Easel studio for a SWEET day with mom, dad or any family member for some painting fun at 11am! Plus, you'll be able to pick your painting once you pre-register!
Don't miss the combination of original comedy, world class juggling, movement, music and technology that promises a spellbinding evening. Whether juggling laser beams at 1000 rpms, or five ping pong balls being thrown 20 feet in the air using only his mouth; or even juggling a burning propane tank, a running electric carving knife and a 16-pound bowling ball, you'll discover for yourself that Mark Nizer is truly "the juggler your mother warned you about!
Join The Red Easel on-the-go at Turn 2 Brewery at 6:30 pm for a fun-filled night of painting while gearing up for Turkey Day! Choose between two options to paint: The Scarecrow or Give Thanks. Create an awesome masterpiece just in time for Thanksgiving!
Don't let anybody tell you that gardening isn't an art form! Make sure to check out the annual "Let it Grow" Garden Festival & Plant Sale. Great deals, plant and garden vendors and live music acts, food, classes and much more. Master Gardeners on hand to answer plant questions and offer products for sale from 9am-3pm.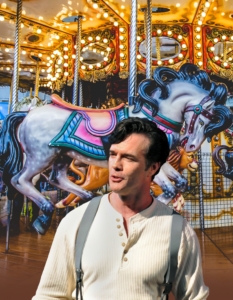 Backed by a superb cast of Broadway veterans, the talented Ciarán Sheehan brings the Golden Days of Broadway back to life in a concert that features the most beloved music from Rodgers and Hammerstein's Carousel, the musical Time Magazine called the best of the 20th century.  Sheehan has appeared in some of the most coveted roles on Broadway including the Phantom in Phantom of the Opera and Marius in Les Miserables. Expect to hear classics likes "You'll Never Walk Alone," "If I Loved You," and "Soliloquy."
Join us for the annual Downtown Sebring Carousel of Lights as historic Circle Park illuminates again with an amazing display of festive holiday lights displayed each night from 6-9pm.  In addition to the lights, this 4-week long event will feature Santa Claus every night, kid games and miniature golf.  Free to attend; small fee to participate in the activities.
For writers of every genre this is the place to get together to brainstorm, swap story ideas, practice writing exercises and discuss future guest speakers, classes, presentations and events!
Enjoy open play at the Children's Museum 9am-4pm with a giving thanks focus. Thanksgiving Tot Time at 10:30 am includes a storybook about Thanksgiving and toddler-aged activities.  Give Thanks arts & crafts kids activities (11am-2pm) is for kids of all ages.
Designed to involve the entire community in art and culture celebrating the fall season with creative activities, popcorn and lemonade. Children will need to be accompanied by an adult who is welcome to join in the fun!