New Racing Events Position Sebring as Florida's Race Capital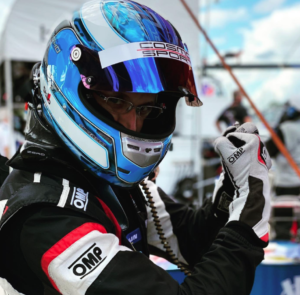 With year-round endurance events and races of every type, this Central Florida destination will satisfy your need for speed!
Sebring, FL (August 16, 2021) – Sebring International Raceway has been welcoming race car fans for decades for the famed 12 Hours of Sebring, but the oldest continuously operating auto endurance racetrack in North America is just the start when it comes to racing adventures in Central Florida.
Several new types of races, both professional and amateur, have been added to Sebring's calendar and have put the city on the map as Florida's top sports racing destination. From motorized surfboarding and skateboarding to cycling and running, Sebring has something for every adrenaline junkie – including what will be the very first combined weekend event with Spartan and Tough Mudder.
"When the first 12 Hours of Sebring was held back in 1953, event organizers could only dream of Sebring developing into the overall race destination that it's become today," said Casey Hartt, lead marketing consultant for Visit Sebring.  "Race promoters and participants know we've got a legendary racetrack, low-traffic roads for running and cycling, freshwater lakes for swimming and watersports, open skies for flying and an enthusiastic local community to cheer participants on. The Sebring area is the ultimate race destination!"
Mark your calendar for these upcoming 2021 events:
GFNY Marathon: A brand new event for 2021, GFNY Marathon is hosted by the same team from GFNY Cycling (see below). This new annual marathon will push runners to their maximum, with a 26.2 mile race that starts and finishes on the Sebring Raceway track. (October 24 with a youth Fun Run on October 23)
GFNY Cycling: The largest cycling event in Florida, GFNY welcomed more than 900 riders from across the US for its inaugural edition in 2020. With the hope we'll see less Covid travel restrictions later this year for international travelers it's anticipated that riders from around the world will join the 2021 event. (October 31 with a GFNY Kids Raceon October 30)
Creventic 24 Hours of Sebring: The 24H Series will close out its 2021 season at the famed Sebring International Raceway. The Hankook 24H Sebring will mark the fourth Creventic-run endurance race to be held in the US (November 12-14)
Turkey Trot 5K: Celebrating its 29thanniversary in 2021, this annual Thanksgiving morning race through Highlands Hammock State Park is a longstanding tradition in Sebring. (November 25)
Historic Sportscar Racing (HSR) Classic Sebring 12 Hour Sebring, Pistons and Props: The Classic Sebring 12 Hour features four full days of historic and vintage sports car racing and a "fly-in" and display of equally awe-inspiring military and civilian aircraft from the last half century and older. (December 1-5)
Jingle Bell Run: An annual 5k race to get you ready for the holidays! (December 10)
Spartan X Tough Mudder Weekend: Spartan, the premier obstacle course race tour in the nation, has recently acquired Tough Mudder, a mud-based obstacle course race. The two will hold their very first combined weekend in the Sebring Area to end out 2021, expected to bring up to 15,000 athletes to the region. (December 11-12)
Lawn Mower Racing– The Avon Park Mower-Plex is America's first for-purpose lawn mower racing facility hosting lawn mower races the second Saturday of each month September-May.
Other races for 2022 include: 
For more information on racing experiences in Sebring, please contact Tanya Churchmuch at tanya@muchpr.com or Casey Hartt at Casey@visitsebring.com.