Agritourism Forum Set for Sept. 13-14
The area's first Agritourism Forum will take place Sept. 13-14 at the Highlands County Extension Office in Sebring. The program is designed for anyone interested in starting or expanding an agritourism business.
The Forum will start on Tuesday, Sept. 13 at 2:00 pm with a Farm Tour. Registered attendees will meet at the Extension Office and caravan in their own vehicles to different agritourism businesses in Highlands County. Dinner will be available for purchase at the last tour location.
The Forum will continue Wednesday, Sept. 14 starting at 8:00 am with speakers and panels discussing a variety of agritourism topics including trends and opportunities for Florida agritourism, how to market your operation, agritourism rules and liability, and funding sources to start or expand your agritourism business.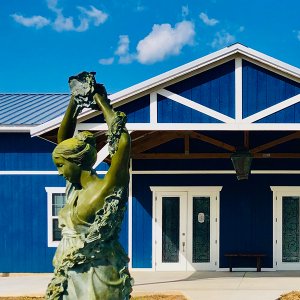 The Forum is co-hosted by Visit Sebring/Highlands County Tourist Development Council (TDC), Florida Agritourism Association, Highlands County Extension/IFAS, Highlands County Farm Bureau, and the Greater Sebring Chamber of Commerce.
Registration is $25/person and includes both days of the Forum plus lunch on Sept. 14. The registration deadline is Sept. 7.
To register online, go to: https://tinyurl.com/2n76txur
Questions? Contact Lori Krinkey with Visit Sebring at LKrinkey@highlandsfl.gov or call (863) 402-6909.
Florida Agritourism Forum Flyer