9 Outdoor Activities To Do in Sebring, Florida
If you're looking to explore the outdoors, then Sebring is the place for you! Sebring and the surrounding areas have plenty of open-air attractions and outdoor recreational activities to help you explore the natural beauty of Florida safely.
Home to a park system that wows visitors with real Florida natural wonders, Sebring has so much to offer in the fresh air. From getting a glimpse of native plants and animals along our trails to enjoying a relaxing day by the water with the kids, taking a day trip to Sebring or even planning a vacation in the area will fuel that inner explorer. Here are some ways you can enjoy the great outdoors in the Sebring area!
1. Fishing at Lake Istokpoga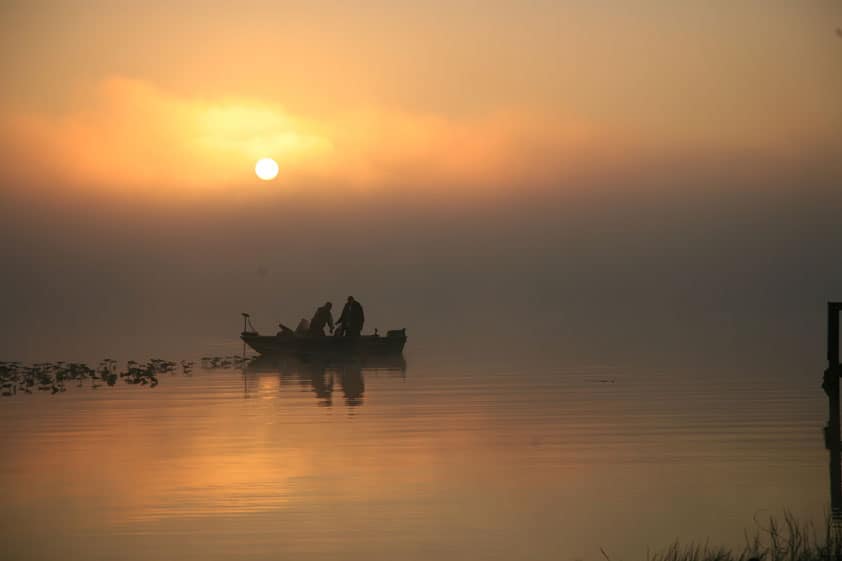 There is nothing more enjoyable than spending the day casting your line and waiting for the fish to bite. With nearly 100 lakes in Sebring and the surrounding areas, it can seem a little overwhelming not knowing which lake to choose. But if you're in doubt, Bassmaster Magazine just released their selection of the "Best Bass Lakes of the Decade" and Sebring's very own Lake Istokpoga made the list!
There are several fish camps on Lake Istokpoga, providing many hours of enjoyment for recreational and professional fishing enthusiasts. There are also four boat ramps and a dedicated park on the nearly 28,000-acre lake.
To make your fishing adventure memorable, contact one of our professional fishing guides to take you to the best fishing locations. Having a fishing guide will enhance your trip whether you are going solo or taking the whole family.
2. Spend the Day at Highlands Hammock State Park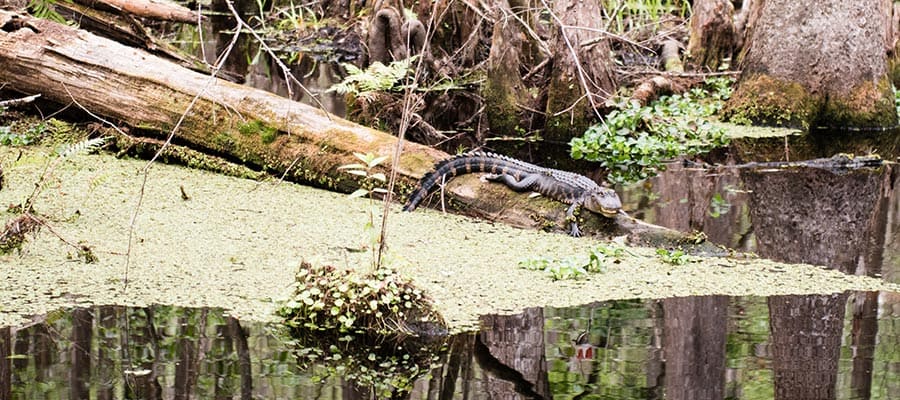 There is no greater way to experience the state's beauty than at a Florida state park. Highlands Hammock State Park is one of Central Florida's most preserved areas and includes diverse ecosystems that are home to a wide variety of flora and fauna. The park boasts an impressive 9,000 acres, providing plenty of room to spend an entire day at the park.
The luscious green forest, cypress swamps, and gigantic trees will make you feel like you've escaped the hustle and bustle of the city and entered a magical fairyland. The park is open every day from 8 AM until sunset and costs $6 per car. Here are just a few ways you can enjoy your time at Hammock State Park to the max!
3. Start the Day with a Bike Ride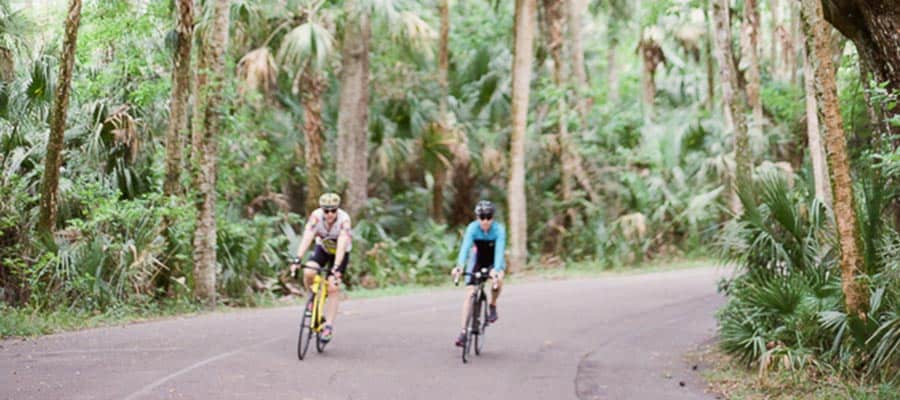 Arrive at the park as soon as it opens to enjoy a bike ride before it gets too hot. The park has extensive bikeways and bike racks that are conveniently located at loop trailheads for visitors who wish to walk the trails. You can also rent a bike if you don't have your own, or don't want to tote them to the park.
A three-mile paved loop through the hammock offers a scenic view of the park and is ideal for leisure bike rides. Those seeking a bit more thrill during their ride should opt for the six-mile, off-road bicycle trail that's best suited for mountain bikes. Whether you decide to go for a slow ride or a bumpy one, don't forget your helmet!
4. Enjoy a Nice Picnic Under the Oak Tree Canopy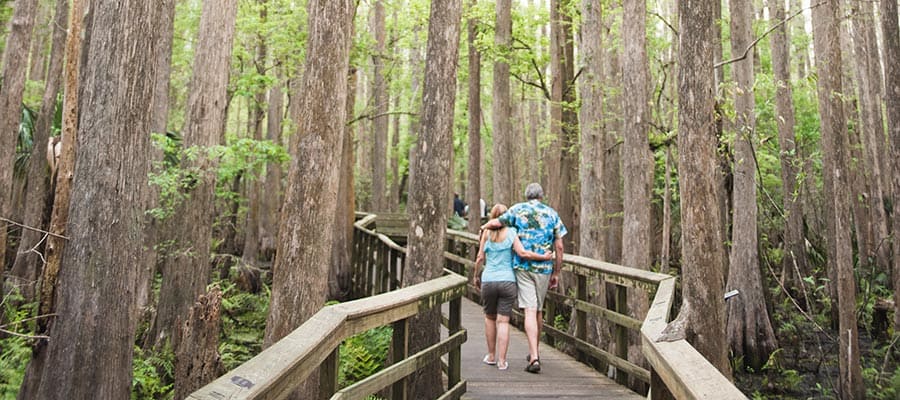 After finishing up your bike ride, you'll probably start feeling the heat and the rumble in your tummy. Bring out the picnic basket and enjoy your lunch under the shade of massive oaks trees. Highlands Hammock State Park also has a great exercise trail, campgrounds, and playgrounds. Be sure to check the park hours and available offerings before you pack your picnic basket!
5. Have a Friendly Geocache Competition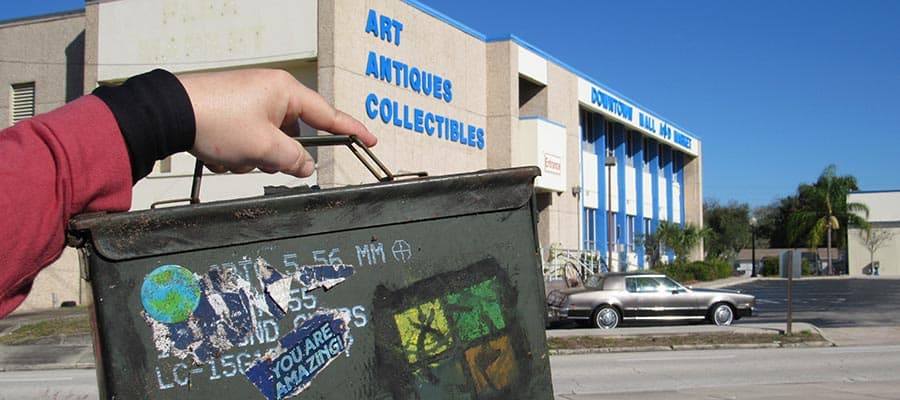 Geocaching is an outdoor game using a GPS device. Essentially, it's an inexpensive, interactive, high-tech treasure hunt that's a great way to explore the park after your lunch. With multiple geocaches hidden within the park, you'll have hours of fun searching for these hidden treasures.
This is a great family-friendly activity, but if you want to take it to the next level, split your group into two teams and see who can find the most caches in an hour!
6. Keep an Eye Out for Wildlife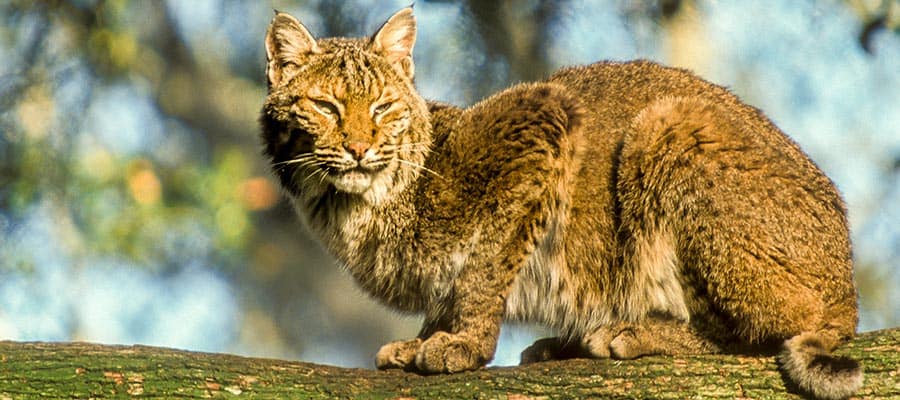 You'll usually spot wildlife when you least expect it, so during your day at the park keep your eyes open for surprise appearances of these native animals. This park features 15 distinct natural communities, which provides a diversity of habitats for a variety of animal species.
Take a ranger-narrated tram ride and note the abundance of turtles, alligators, and wading birds. Hear cricket frogs warn of approaching thunderstorms with their croaks or spot a white-tailed deer munch on some grass in the late afternoon. If you decided to stay until sunset, you might catch some fireflies gracefully dancing through the park as well.
Whether you decide to spend a few hours at Hammock State Park or the whole day, there is plenty to do out in the fresh air to keep you and your family safe and having fun!
7. Relax at City Pier Beach on Lake Jackson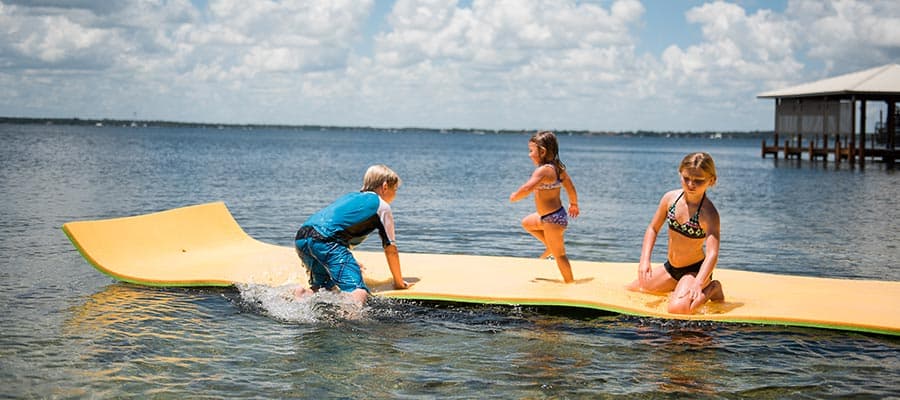 City Pier Beach is a breathtaking scene with calm water and a beautiful pier that extends over 100 feet into the water. The pier is on the edge of Lake Jackson, not the ocean, which allows for calm waters that visitors with small children prefer. The healthy, freshwater lake has crystal clear water compared to other sandy lakes in the area, making it much more enticing to jump in!
City Pier Beach offers covered tables for a picnic, a play area for the kids, fishing, public restrooms, and a public beach where you can take a swim to cool off. And be sure to take a group photo in front of the Sebring postcard mural, which is on the side of the Sebring Civic Center. The best part? It's all completely free!
8. Practice Your Swings at River Greens Golf Course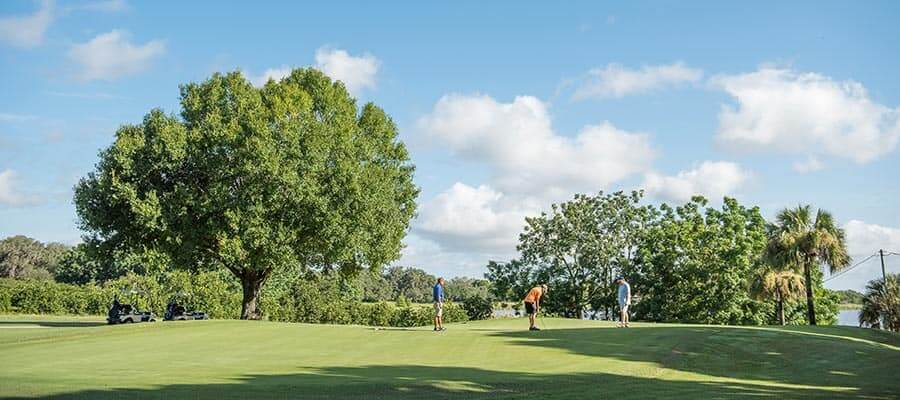 River Greens Golf Course is one of Central Florida's hidden secrets. Open since 1969, it is one of the more reasonably priced golf courses that have a loyal group of players. The 18-hole, par-72 course is located near Avon Park. It is appreciated for its well-maintained greens and fairways and its strategically placed hazards, providing an interesting game. Grab your golf clubs and come practice your swings at the wide-open golf course!
9. Snap 'Instagrammable' Pictures at Lake Placid
Lake Placid is little town with a farmer's market, a main street, quaint shops, and locals strolling around in the afternoon. But what makes the town stand out is the historic outdoor art gallery with 47 larger-than-life murals. Each mural depicts something different about the history of Lake Placid, from cattle ranching to orange groves. Take advantage of these beautiful and unique murals and use them as a backdrop for your Instagram pictures.
Want to make your experience at the Lake Placid Murals more interactive? Purchase a guidebook at the Lake PlacidChamber of Commerce or any of the businesses in town. The guidebook tells you about hidden images in each mural and gives you tips on how to find them. This is a great activity to keep kids entertained or to ignite a friendly competition during a date!
If you're planning a vacation or looking for a day trip to escape the four walls of your home, Sebring has plenty of outdoor activities to keep you entertained. Bring the kids, little Fido, and some sunscreen and enjoy the day under the blue skies and fresh air of Sebring.