10 Free Things to Do in Sebring, Florida
Welcome to Sebring, Florida
Sebring is truly one of Florida's most affordable hidden gems with several fun attractions that are completely free. Sebring and its surrounding cities of Avon Park and Lake Placid have embodied the perfect blend of quaintness and quirk that won't break the bank.
Looking for something to do this weekend? Travel to Sebring, Florida, and uncover some of authentic Florida's favorite spots.
Maxwell Groves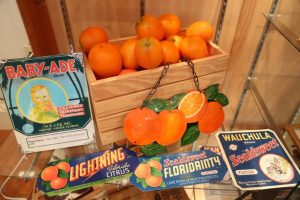 Known for their fresh-squeezed orange juice, family-owned Maxwell Groves has been a staple for locals and popular with visitors since its establishment as a fruit stand in 1935.
Savor every sip of a free OJ sample in an orange rocking chair on the front porch or follow your fresh OJ with one of the many Florida fruit wines sold in the shop.
You're sure to taste some of the best citrus-flavored treats, such as preserves, jams, honey and their delightful dairy-free orange soft serve ice cream made from freshly squeezed Florida orange juice.
Be on the lookout for Mr. Maxwell himself who will be happy to tell you stories about his family, the business and the citrus industry over the past several decades.
Sun 'N Lake Preserve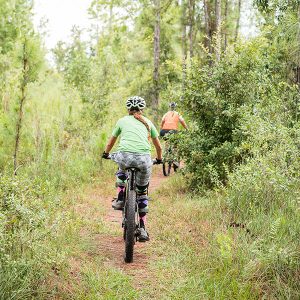 Sun 'N Lake Preserve is the go-to place for locals and visitors alike to catch a glimpse of their favorite Florida wildlife with the vast hiking and biking trails.
The preserve is home to many kinds of animals because of its collection of ecosystems on site, like freshwater marsh, cypress swamp, cutthroat grass seeps and other biomes.
These habitats are home to some of the state's most well-known critters like gators, deer, turtles and river otters to name a few.
Avon Park Air Force Range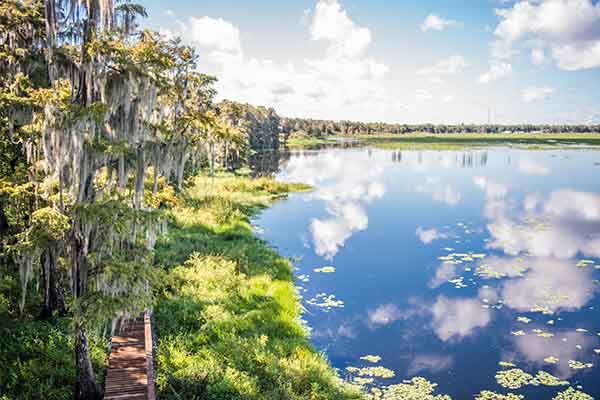 The Avon Park Air Force Range is a military training facility open for outdoor recreation to both military personnel and the general public.
The site sits on over 100,000 acres and is a well-known spot for fishing, birding, hunting wildlife and outdoor recreation.
Visitors are welcome to hike the trails or pitch a tent and camp overnight. Hunting permit holders age 18 and older may bring up to three minors free of charge.
Jacaranda Hotel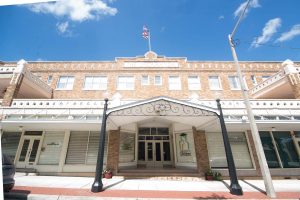 Another piece of local history, the Jacaranda Hotel's 1920s style elegance will add a unique touch to any Sebring area visit.
Admire the hotel that once hosted guests such as Babe Ruth, Clark Gable and more. Though the hotel exudes antiquity with its traditional touches, themed rooms, and historic elevator, it stays updated with new amenities and renovations for guests.
After taking in the Jacaranda's scenery, step out to experience Main Street located just in front of the hotel where you're sure to find photo ops and quaint shops to browse. To experience even more, book a room and spend the night.
Wildflower Wayside Shrine Trail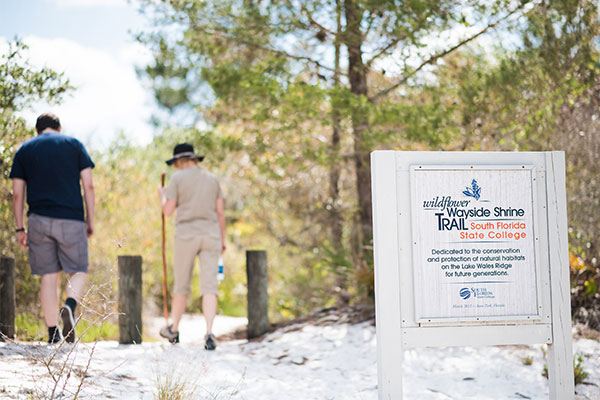 Explore the Wildflower Trail at your leisure on a self-guided tour. Be sure to keep an eye out to find all six shrine boxes honoring endangered plant species.
Before your adventure, check the website for plenty of resources and activities to keep you busy once on the trail. Keep the plant species guide and plant guide booklet handy to help you and your family discover new greens you've never seen before. Closed toed shoes, hats, water, sunglasses and sunscreen are recommended.
Archbold Biological Station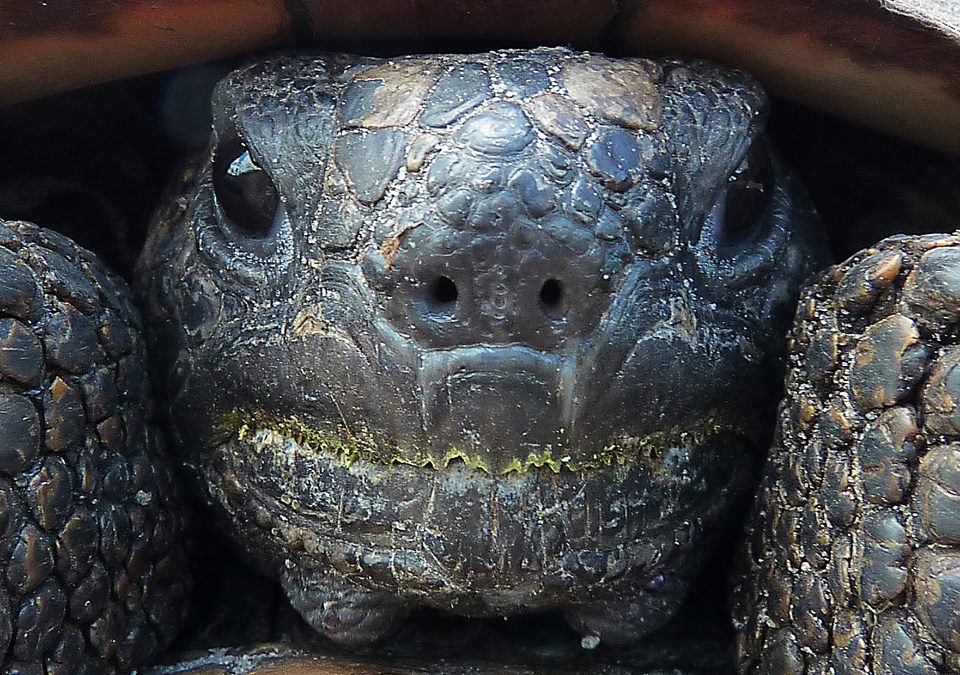 Archbold Biological Station is the perfect place to take the family to experience something new. Take in interesting facts on endangered plants and learn the workings of local ecosystems on one of their free, self-guided hikes. You'll be in awe of the beautiful flora and fauna that call the Station home.
The Discovery Loop is only a few hundred yards long and takes about 30 minutes to complete. The Explorers Loop is over one-half mile long and features denser habitat and more informational signs along the path. This trail may take up to an hour to experience. Check the website for various events open to the public.
Donaldson Park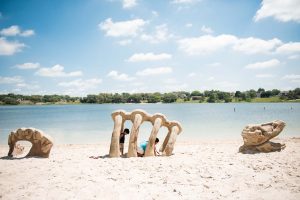 If you're looking to get out of the house for a weekend barbeque, a quick getaway, or a daytrip to the playground, consider Donaldson Park. Kids will love the playground located right next to the beach area where they can take a swim and build sandcastles. Finish your day as the sun sets with s'mores and hotdogs at the nearby picnic area.
Donaldson is also a great place to spend the day for boating or host your next outdoor party. If you're up for fun, City Pier Beach and H.L. Bishop Park welcome you with clear waters and scenic views.
Military Sea Services Museum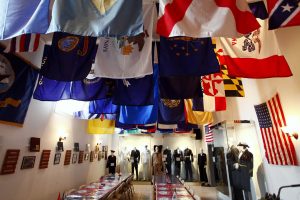 Experience the Military Sea Services Museum during your next Sebring visit. With veteran volunteers giving guided tours, you'll be exposed to rare information and once-in-a-lifetime stories.
Exhibits include medals, flags, military documents, patches and even a cannon. Guests have recalled their visit as a "military must stop" that the whole family will appreciate.
The museum also features a Memory Walk, a walkway displaying veteran's names carved in stone and brick where guests may pay their respects and have the opportunity to add their own family members who have served.
Museum goers will also appreciate the Museum of Florida Art and Culture and Highlands Museum of the Arts with paintings, ceramics and more.
The Murals of Lake Placid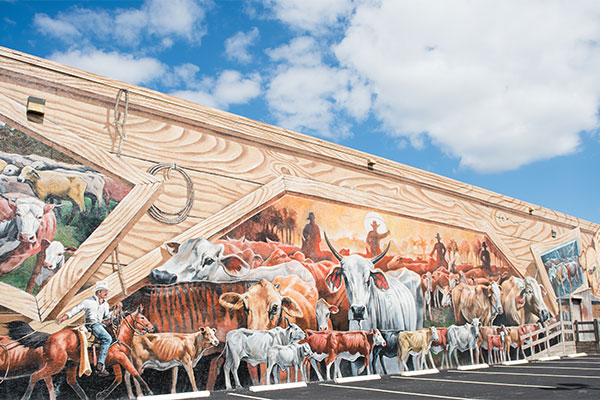 It isn't uncommon to find yourself making a full day of scouting out the nearly 50 murals of Lake Placid. From vibrant to vintage, the large-scale hand-painted works make Lake Placid an unforgettable piece of any vacation.
Pose in front of your favorite finds on your self-guided tour and stop at the quaint shops lining the streets as you walk the artsy town.
Lake Placid Historical Society Depot Museum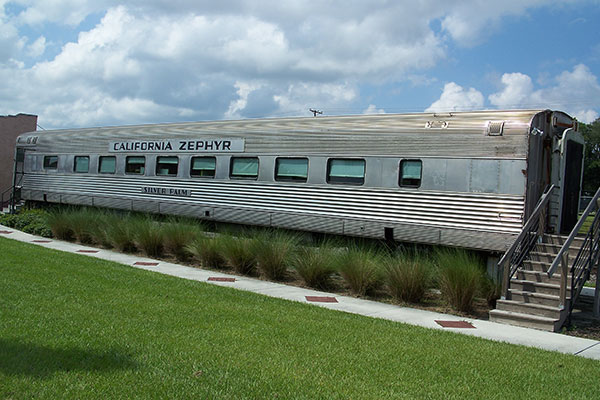 The Lake Placid Historical Museum is filled with fascinating memorabilia. Some parts of the exhibits may even look familiar and items you remember using before. To begin, guests are shown a locally filmed video for a brief overview of the city's history before touring. With Lake Placid residents as guides, plus a story about each and every photo, sculpture and artifact, the tours are both humorous and informative.
History buffs will also love the Avon Park Depot Museum and can relish in Avon Park's past and the Sebring Historical Society, where they can learn all about the City on a Circle. There is no admission fee, but donations are appreciated.
There are plenty of ways to explore Sebring and its surrounding cities for free. Whether you want to spend a day outdoors, appreciate artwork, or taste something new, Sebring and its neighbors have everything you need for the perfect day out on any budget.