Your Next Great Catch Awaits: Fish Camps in Sebring, Florida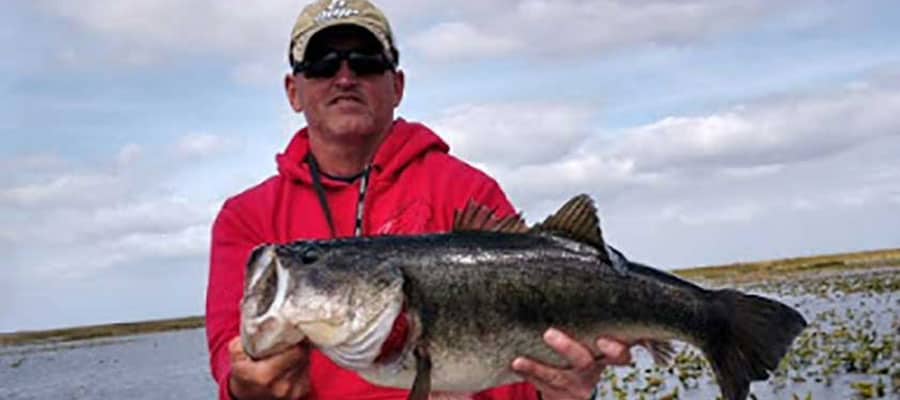 There's nothing quite like setting out for a full day of fishing while the morning mist is still settled on sparkling freshwater lakes. In Florida, there are countless opportunities to do just that and the areas around Sebring are no exception. But beyond great fishing spots where the bites keep on coming, Sebring, Lake Placid, Avon Park are also home to comfortable and affordable fishing camps ready to welcome you with all the amenities you need for your angling adventure. Here's what you need to know to plan out a world-class fishing experience in Central Florida's Sebring area.
Why Stay at a Fish Camp or Fishing Resort?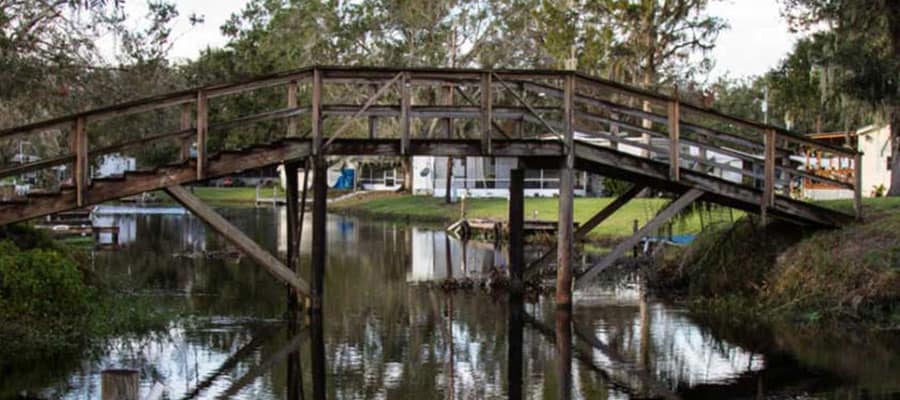 If you're an avid angler, chances are you're familiar with fishing camps and how they work. But if getting out on the water is a new hobby for you, you may not have discovered the perks of staying at one of these resorts. We're willing to bet once you try one out, you won't be going back to traditional lodging for your fishing trips.
Fish camps or resorts put you as close as possible to ideal spots for catching fish, offering you and whoever you're traveling with a place to spend the night so you can get an early start right on the water. Depending on the camp, these waterfront accommodations may be cabins, campgrounds with RV hookups, or individual rooms. Amenities typically include boat rentals, boat ramps, fishing charters with experienced fishing guides, bait and tackle shops, fish cleaning areas, and, of course, good old-fashioned hospitality.
Sebring Area Fishing Camps
Whether you're dreaming of day trips to get your fix of freshwater fish or planning a longer getaway, here are our picks for the best fish camps in the Sebring area.
Trails End Fishing Resort
A fishing retreat spanning four acres of land with direct access to Lake Istokpoga—one of the biggest bass fishing lakes in Florida—Trails End Fishing Resort is a popular choice for anglers, hunters, and nature-lovers alike. If you're traveling by RV, the resort offers hookups, free WiFi, public restrooms with showers, and a double boat ramp complete with floodlights. If you need a place to rest your head at night, Trails End also features furnished, cozy cabins with private boat docks. With a swimming pool, bait and tackle store, and boat and kayak rentals on-site, everything you need for your fishing adventure is at your fingertips.
Henderson's Fish Camp
Family-owned and operated, Henderson's Fish Camp is a home away from home for those looking to explore Lake Istokpoga or simply relax surrounded by natural beauty. With cabins and RV campgrounds available by the day, week, or month at affordable rates, Henderson's is ready to welcome you as long as you wish to stay. This fishing lodge also features boat slip rentals and an on-site bait and tackle shop and fuel station, so you can catch your fill of bass, speckled perch, bluegill, and shellcrackers. And the amenities aren't the only things that make Henderson's a top choice for a fishing getaway. The camp's Spanish moss-draped live oaks make it a dreamy spot to spend some time, with a fresh-caught seafood dinner to go with the views.
Mossy Cove Fish Camp & RV Resort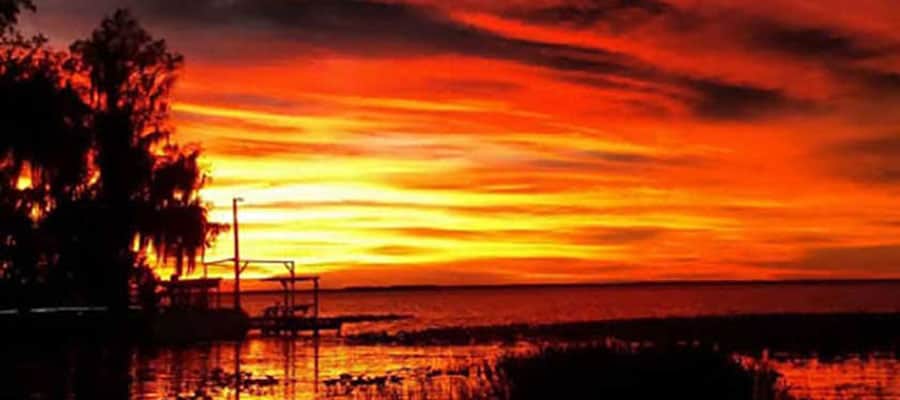 Nestled away on the south shore of Lake Istokpoga, Mossy Cove is a family-owned hidden gem. This corner of the lake is known for being one of the premier spots for catching bass, crappie, bluegill, and catfish! With its secluded location, you'll get to enjoy the peace and quiet of a sunrise on the lake, just moments away from nine cabins and 31 RV campsites. Though quaint, these accommodations have everything you need to feel comfortable—with fully furnished cabins and kitchens, with electric, water, and sewer hookups for your RV. Plus, affordable rates mean your stay can be short or extended, letting you make the most of all of Mossy Cove's fishing opportunities.
Cross casting your fishing line in Florida's freshwaters off your angling bucket list. Who knows? You may even set a new personal record for your best catch ever! All this and more waits for you at the fishing camps and resorts in the Sebring area.