2021 Fall & Winter Sporting Events in the Sebring Area
If you're a sports enthusiast looking for incredible events to participate in once Central Florida begins to cool down, then you've come to the right place. From marathons and golf tournaments to cycling and obstacle races we've found the best sports events happening in the fall and winter in the Sebring area. This is the Visit Sebring guide to sports events in the area during the 2021 fall and winter seasons. Read on to find the best ways to get out and get active!
GFNY Marathon Florida
Warm-up your engines (or in this case, your legs!) for the GFNY Marathon Florida hosted in Sebring on October 24, 2021.
You'll start the course with a big loop on the high-speed Sebring International Raceway. Experience 4.2 miles of exhilarating racing under floodlights to get you warmed up. Once you leave the track, you're heading towards the city of Sebring on Kenilworth Boulevard. This straight and flat road is perfect to dial in your ideal pace while ample water stations, volunteers and music motivate you along the way.
Once you reach Sebring, you'll turn around on the boulevard and head back to Sebring International Raceway—and the GFNY Half Marathon finish line.
Marathon runners will continue past the track for a four-mile out-and-back section on Carrol Shelby Road before heading out for a second loop to Sebring and finishing the GFNY Marathon Florida back at the Sebring International Raceway.
This course is IAAF measured and serves as a qualifier for races such as the Boston Marathon or NYC Marathon.
GFNY Florida Sebring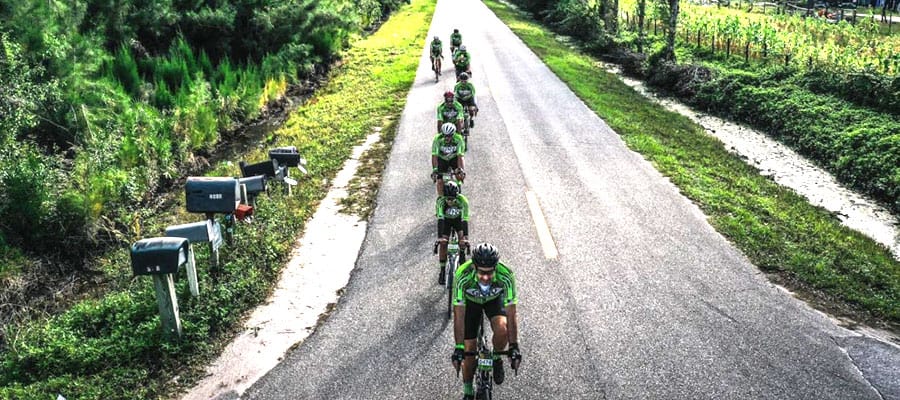 If cycling is more your speed, then we've got an event for you! On October 31, 2021,you can be a pro cyclist for a day in Sebring at this year's GFNY Florida Sebring.
The race starts at the Highlands County YMCA and heads west for a scenic loop through Central Florida's tranquil and scenic nature.
Race along the closed-to-cars Hammock Road, followed by a closed-to-cars stretch on Route 66. Once you turn right off Route 66, you will start the 35-mile loop through orange groves and Florida's scrub habitat on low-traffic and well-paved roads. The course showcases thousands of acres of pristine cattle ranch land, most of which is preserved by the State of Florida under conservation easements.
The Long Route riders will repeat the loop a second time.
Cyclers will then return back to the area through the same closed-to-cars stretch on Route 66. Timing finish is at Wood Ave.
Make sure to bring the kids! GFNY Florida Sebring is also offering a youth route. This race is open to children from 2-12 years of age. After the little racers finish, they'll earn themselves a medal and post-race snack.
Minor League Golf
The Minor League Golf Tour was founded to let amateur golfers live out their dreams of being professional. This golf tour is coming to the Sebring area from November 1-3, 2021, with different events suited for every golfer's style.
The Minor League Golf Tour will be hosted at the Sun 'n Lake Golf Club on the Par 72 Deer Run Course. The course features long holes and obstacles to challenge even expert players, a classic design by Don Dyer.
From November 1-3, professionals and amateurs with a USGA handicap of six or less can participate in the Visit Sebring Classic.
Professionals and amateurs with a USGA of 12 or less can participate in the Training Division, taking place on November 3.
CREVENTIC 24 Hour Race
Even though it's a spectator sport, the thrill of watching auto racing at Sebring International Raceway gets the heart pumping! And there's no race this year that will get people more excited than CREVENTIC's 24H SERIES. Unlike fixed-distance races whose winner is determined by minimum time, this endurance race is won by the car that covers the greatest distance in 24 hours. From November 18-20, the Raceway will host the 24H SERIES season finale with the inaugural Hankook 24H SEBRING, after stops in Spain, Portugal, Germany, Italy, Dubai and other international destinations. This is your only chance to experience CREVENTIC's 24H series in North America.
Citrus Golf Trail Open
Want to take your golfing experience to the next level? Come to the Citrus Golf Trail Open, a new professional golf tournament that partners with the Minor League Golf Tour to conclude the 2021 season.
This 54-hole event takes place November 29 through December 2nd, and challenges golfers to give it their all as a hefty prize stands on the line—$25,000 and the coveted orange jacket.
Think you have what it takes to win? This can't-miss, week-long opportunity is open to both amateurs and professionals at an entry fee of $695. Register now to reserve your spot early and be one of the first to take on this one-of-a-kind event.
Spartan Race X Tough Mudder Weekend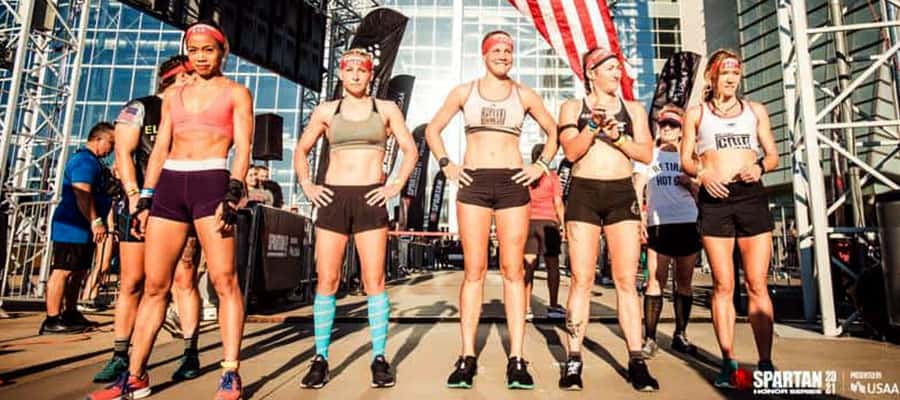 For the first time ever, the two biggest names in obstacle course racing are coming together for one adrenaline-filled weekend. If you're up for the challenge, you can do a Tough Mudder in the morning and then a Spartan straight after.
The event will be held at a Sebring area cattle ranch from December 11-12 and will be filled with competition, obstacles, and mud.
Tough Mudder
The weekend starts off with the Tough Mudder Race. Participants can choose one of three events to participate in.
The Tough Mudder Classic is a 10-mile challenge of mud-soaked mayhem loaded with 25 obstacles.
If 10-miles seems like too big of a challenge, you can alternatively choose the Tough Mudder 5K. Over the three miles, you will face an average of four obstacles per mile, enough to give you a break from all the running.
This is a family-friendly event, so bring the kids to participate in the brand-new Tough Mudder Kids. This obstacle course is designed for children ages 5-12.
Spartan Race
The Spartan Race is a half marathon with 30 obstacles designed to push your limits. Competitors race through uneven terrain as they tackle each of the Spartan's signature obstacles. This is a Spartan Trifecta eligible event.
In Sebring, we have a little something for everyone. Pick the sport that resonates with you and experience our local charm. We look forward to seeing you conquer the cooler seasons with activities that will keep you warm!