The 5 Most Instagrammable Places in Sebring, FL
Has your Instagram feed gone stale with pictures of quarantine dinners and at-home game nights? It's time to elevate your social media game with some breath-taking shots of the Sebring area's fan-favorite locations. No matter what your aesthetic is, this Central Florida hotspot has the perfect backdrops to make your next post stand out. Keep reading to learn more about the top five most Instagrammable places in Sebring, Avon Park, and Lake Placid, Florida.
Sunset or Sunrise at Sebring International Raceway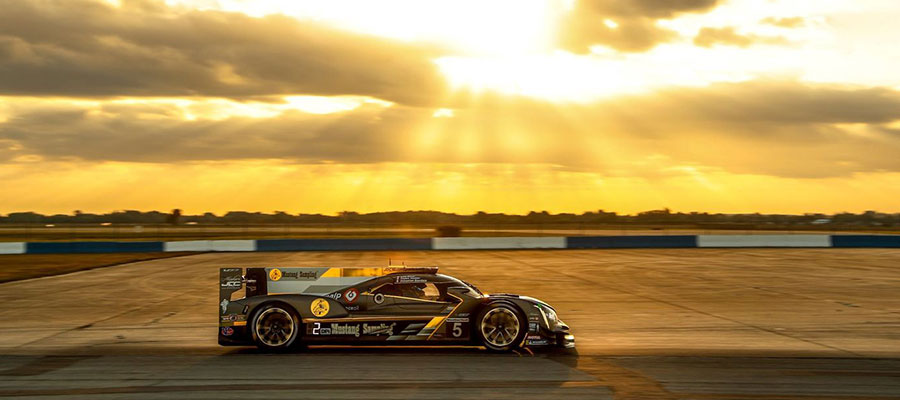 It's hard to talk about Sebring's top locations without mentioning the Sebring International Raceway. Open since 1950, this track is one of the oldest functioning raceways in America. Racing fans from across the nation gather here to witness the fast-paced sport. Depending on what time of the year you visit, you may even get to experience the Mobil 1 Twelve Hours of Sebring which includes four days of racing and non-stop entertainment. At sunrise and sunset, the historic raceway is bathed in gorgeous light that makes it an ideal setting for an Insta-worthy picture.
Insider Location Recommendations:
Hairpin: The Hairpin is famously the best place to spot cars whizzing through turns 7 and 8. For our purposes, it's also the best spot to capture the raceway from an angle that shows off the track in all its glory.
Turn 3: Turn 3 is one of the newest viewing areas that allows racing fans to feel like the cars are speeding toward them. Located near the flagpole, you'll get a perfect shot of the sun setting or rising on the concrete paradise.
The Cypress Swamp Trail at Highlands Hammock State Park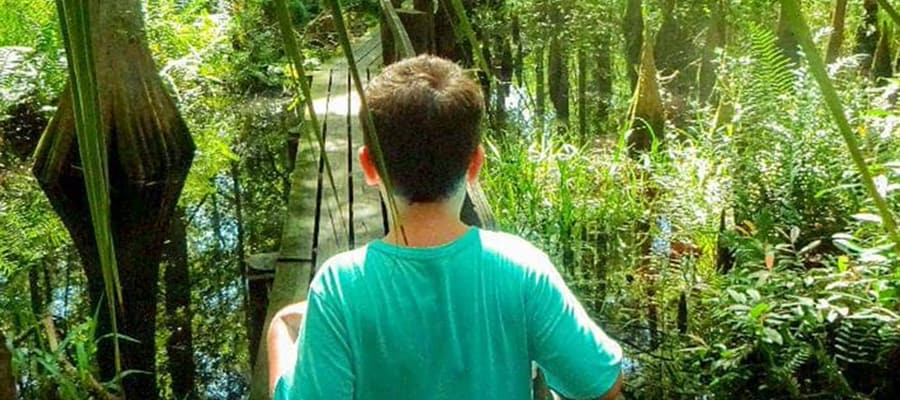 Next on our tour of Sebring's most Instagrammable spots, we're going to enjoy a breath of fresh air at the Cypress Swamp Trail. Located in the iconic Highlands Hammock State Park, this trail is filled with lush trees, historic catwalks, and vibrant wildlife. It's not uncommon for visitors to stumble upon a family of otters or see an alligator lounging in the distance. The park only costs $6 per vehicle, and you're encouraged to explore the winding trail until they close at sunset. Your followers are sure to be thrilled by this natural wonder!
Lake Placid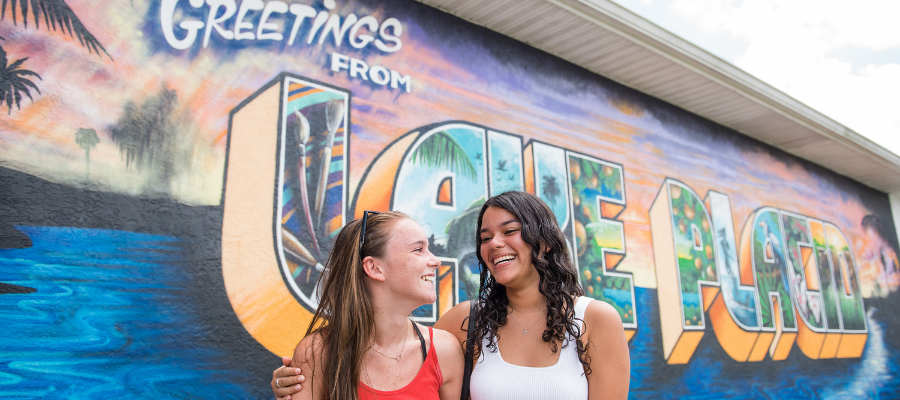 While natural beauties are always a crowd-pleaser, there is no greater Instagram staple than a picture in front of a colorful mural. Lake Placid, a quaint town bursting at the seams with historic charm, has an outdoor gallery with 47 murals spanning various buildings. However, these are no ordinary murals. Take your followers on a trip through time with snapshots of murals that depict the history of Lake Placid. Featuring classically Floridian scenes such as orange groves and cattle ranches, you're sure to get a picture that will have everyone double-tapping.
Insider Recommendation
Looking for a clever caption and a way to increase engagement? Local businesses and the Lake Placid Chamber of Commerce sell guidebooks that tell you about hidden images in each of the murals. Put a hint in your caption and ask followers to leave a comment if they find the disguised images.
The Maxwell Groves Porch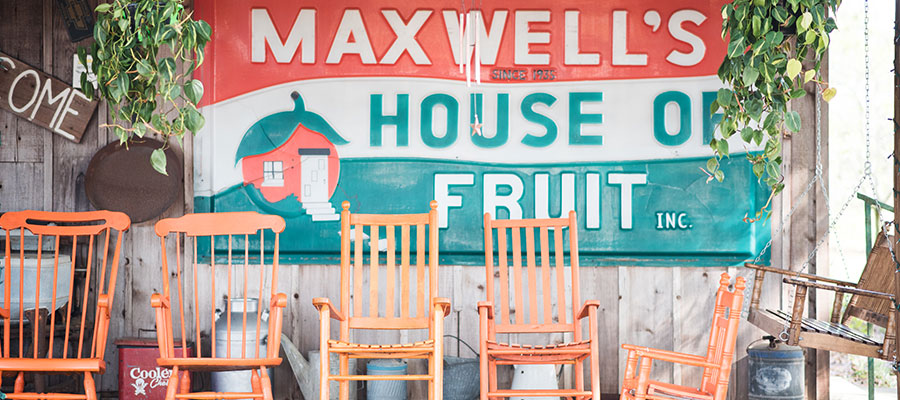 Is there anything more Floridian than citrus? We certainly don't think so. Maxwell Groves has been serving Central Florida for over 80 years with fresh fruit and southern hospitality. Once just a simple fruit stand, they have now expanded their business into a packinghouse with a country store that offers freshly squeezed orange juice, local honey, Florida wines, jams and jellies, and more. Nestle into one of their iconic orange rockers under their "fresh fruit" sign for a picture that captures the essence of Old Florida. Oh, and don't forget to enjoy a scoop of their homemade orange ice cream before you leave!
City Pier Beach on Lake Jackson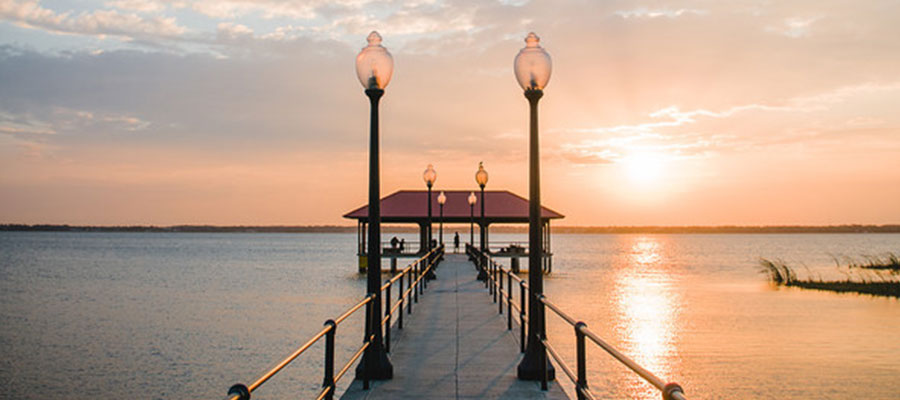 If you want your followers to feel transported to a serene beachscape, City Pier Beach on Lake Jackson is the place to go. With idyllic waters and sandy shores, you're sure to find bliss while snapping pics. For a unique shot, venture beyond dry land and walk to the end of the 100-foot pier. For a bonus picture, you can pose in front of the Sebring postcard mural that's located on the nearby Sebring Civic Center.
Whether you're a travel photography novice or pro, you can get an Instagram picture that leaves your followers wanting more. Visit the Sebring area soon to experience the most Instagram-worthy moments the peninsula has to offer!