Local Holiday Shopping: Supporting Sebring Small Businesses
The holidays are just around the corner, and the time is ticking for those last-minute gift shoppers. Luckily, the Sebring area has a lot to offer to help you beat the clock before the eventful weeks ahead. Shop local this year and make your gifts ones to remember with unique and personalized finds for just about anyone on your list. Whether you're looking to add to the gift collection under the tree or fill a stocking by the fireplace, the Sebring area has it all just a short walk, drive or bike ride away. Check out these local spots that offer great gift ideas for this holiday season.
Petals Boutique
Help a special someone ring in the new year in style with a gift or two from Petals Boutique. This small shop is run by a born-and-raised Sebring resident who shares her passion for fashion with the community she knows and loves. From statement jewelry and seasonal fashion trends to home decor and more, Petals Boutique offers it all to help the ladies in your life represent their southern roots in style. While Sebring welcomed this local establishment just last month, it has quickly become a favorite among many. What better time to see what the hype is about than during your holiday shopping excursion?
The Blueberry Patch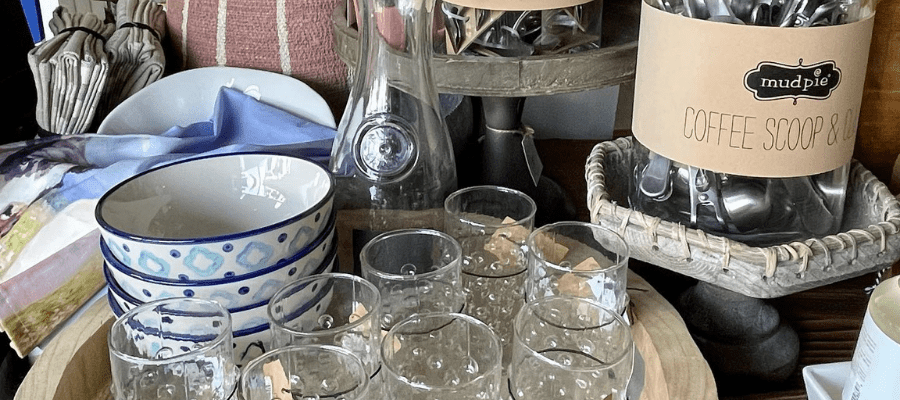 ​​Make gift shopping a breeze this year with a visit to The Blueberry Patch in Lake Placid. This fun boutique offers an array of gift options for everyone from family to friends and even colleagues. Browse the graphic tees that are sure to catch attention or snag an accessory item for that special someone. The Blueberry Patch has everything from apparel to purses, hats, and more.
Tassel & Thread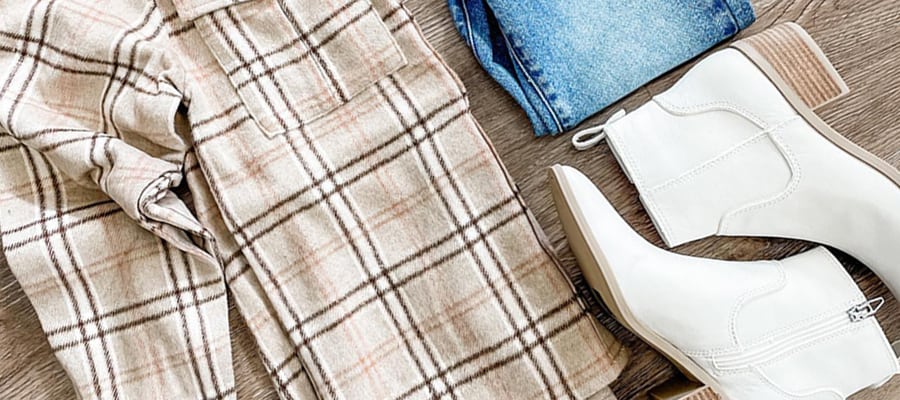 Prepare a full ensemble for the fashionista in your life. Tassel & Thread a southern-chic boutique with outfits fit for any occasion. From stylish loungewear for work-from-home days to head-turning cocktail dresses for that anticipated holiday party, Tassel & Thread will have you strutting with class both in and out of the house.
Organically Local
Holiday baking makes it tough to stay disciplined throughout the season, but Organically Local helps make it easy to make health-conscious decisions. This family-owned café has one mission in mind—to share their passion for farming and sustainable lifestyles through locally grown, harvested, and handmade products. So, if you ever need a pick-me-up after a night of binging on baked goods, be sure to visit Organically Local and refuel your body with a fresh-pressed juice or an energy-boosting wrap. They also recently opened up a gift shop next to the cafe with even more great gifts for your health-conscious loved ones.
Grateful Hearts DIY Art Studio & Boutique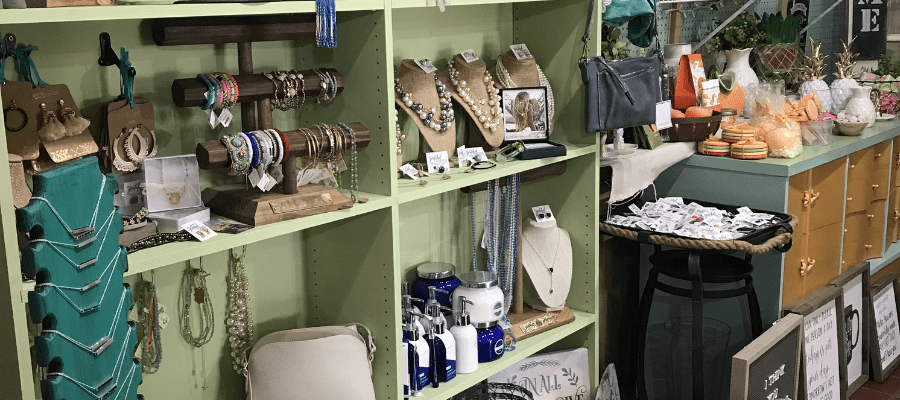 Not all holiday gifts come wrapped with a ribbon. Sometimes, the best gifts come in the form of an experience. That's what Grateful Hearts DIY Art Studio & Boutique has to offer in Sebring at their hands-on, DIY workshop. Hone your crafting skills and create a finishing product you'll be proud to hang on the wall. This unique gift idea puts the recipient in control and offers a wide range of projects to explore, from home décor to scrapbooking. The studio also offers artistic gifts in their gift shop for artists that would like to create at home.
Pure Grit Boot Company
Name aside, Pure Grit Boot Company has more than just boots for your holiday shopping list. Personalize your gifts this year with customized Yetis and promotional tumblers with your choice of color and print. Whether you're looking to add a monogram or a phrase, this gift is sure to be someone's go-to for hot chocolate on a cold Christmas morning.
The Perry Co Boutique
Feed the fashion addiction of friends and family with a quick trip to The Perry Co Boutique. Choose to go simple with an elegant ensemble or spice it up with a pair of heels and a statement dress. This local shop carries a versatile selection of tops, bottoms, dresses and rompers for every build from petite to curvy. And if you're running tight on time, then you're just a few taps away from the online store for all your holiday shopping needs.
Maxwell Groves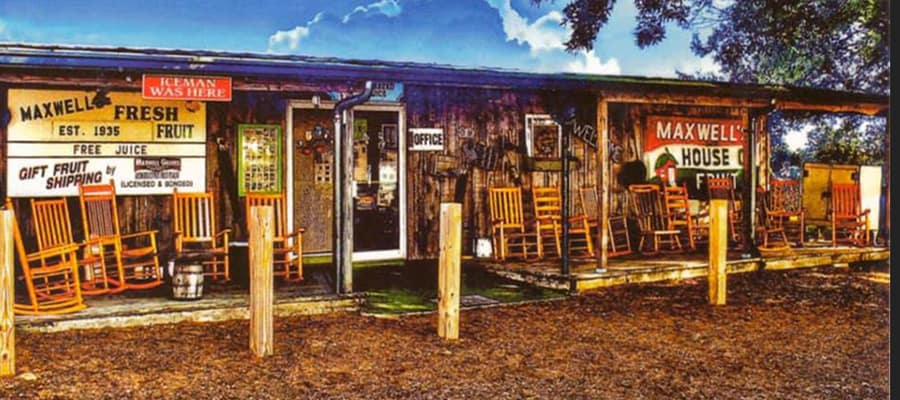 Give a gift that feels like home. Maxwell Groves immerses visitors in an authentic Florida experience with a plethora of items with one ingredient in common: oranges. From fresh juice to their highly favored orange ice cream, Maxwell Groves brings the sweet taste of Florida to wherever you take the holidays.
Sweet Gardens Winery & Farm
Secret Gardens Winery & Farm is not only fun to visit but also to gift. A perfect gift to ship to a colleague or relative, this vineyard produces and sells fruit wines and muscadine by the bottle. Not sure which to get? Pop in for a taste test and get acquainted with the aromas and undertones before you make your pick!
Henscratch Farms Vineyard & Winery
If you're located in Lake Placid, then Henscratch Farms Vineyard & Winery is a place in your neck of the woods. Hand-picked and toted with care, these local grapes are crushed and fermented to craft the perfect wine for the holidays or a special occasion. This vineyard and winery are home to award-winning wines and activities like seasonal fruit picking!
Sugar Sand Distillery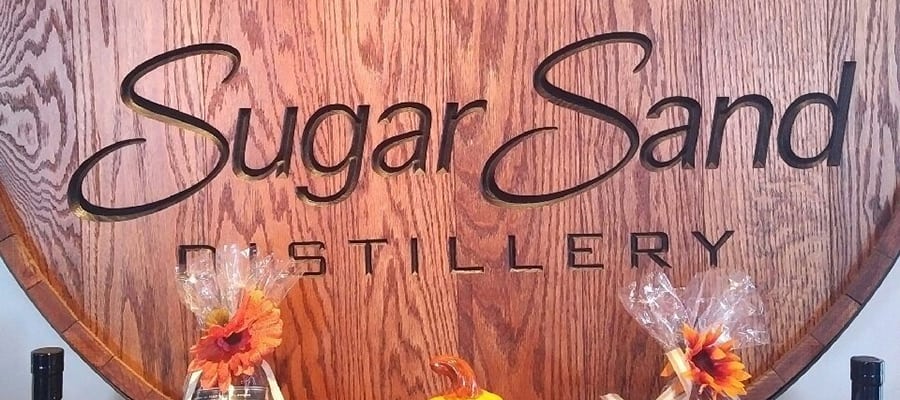 If wine isn't what you're looking for, then another true farm-to-bottle operation in Lake Placid is Sugar Sand Distillery. Nestled in the middle of a 10-acre sugar cane farm, this distillery makes handcrafted spirits that are sure to make a thoughtful gift for a cocktail lover. Choose from rum, vodka, gin, whiskey, or moonshine.
Wet Dogs Brewing
From wine and liquor all the way to beer, Wet Dogs Brewing gives the gift of good vibes and craft pints. From brew ales, hard seltzers, and craft sodas to kombucha and even coffee, this brewery has a little bit of everything for everyone. Gift your fellow beer connoisseur a membership to the WDB Kennel Club, where they can get monthly free fills, members-only tactics and food-pairing dinners, and so much more.
Turn 2 Brewing Company
The first full production brewery to come to Sebring, Turn 2 Brewing believes in a great beer and sharing it with friends. Visit the taproom for a wide selection of freshly brewed local beer, wine, sangrias, and ciders. Give the gift of a local brew to friends and family this holiday season, and cheers to 2022 together.
Rekindle Beauty
Rekindle Beauty is a woman-owned, woman-run shop that supports female artists, crafters and vendors. With each item handcrafted with a unique finish, your gift will feel thoughtful to anyone who receives it. And if you like what you see, Rekindle Beauty goes the extra mile to customize items by personally reaching out to their vendors. A gift from Rekindle Beauty isn't just special for your loved ones, it's special to the girl bosses who help make it happen. Stop by this boutique in downtown Sebring to cross off some holiday list items, open Monday through Friday from 10 a.m. to 6 p.m.
Caladiums
The Caladium Capital of the World, Lake Placid, brings the community together every year to appreciate Florida's natural beauty and local talents. Many local growers offer gift certificates or plants for sale, such as Happiness Farms and Classic Caladiums!
Alice Stroppel Studio 215
The perfect present for the creative soul. Alice Stroppel shares her artistic skills through an online workshop where attendees can advance their techniques whether they're beginners or experienced clay crafters. Alice, a Sebring native, has gained international recognition for her work and has been featured in several polymer clay publications, too.
Shop big while shopping local in Sebring, Lake Placid, and Avon Park with authentic and unique gifts you can't find elsewhere. Get started today and make this season worthwhile with a local twist on your annual shopping list.