The Best 2020 Holiday Events and Celebrations in The Sebring Area
Warm fires, festive lights, and a visit from Saint Nick himself can only mean one thing—the holidays are here. The Sebring area is celebrating this special season with events big and small for guests of all ages. Whether you live in the area or you're visiting friends and family nearby, we invite you to explore some of the best holiday events and celebrations in Sebring, Lake Placid, and Avon Park.
Christmas at the Jacaranda Hotel: Nov. 10 – Jan. 15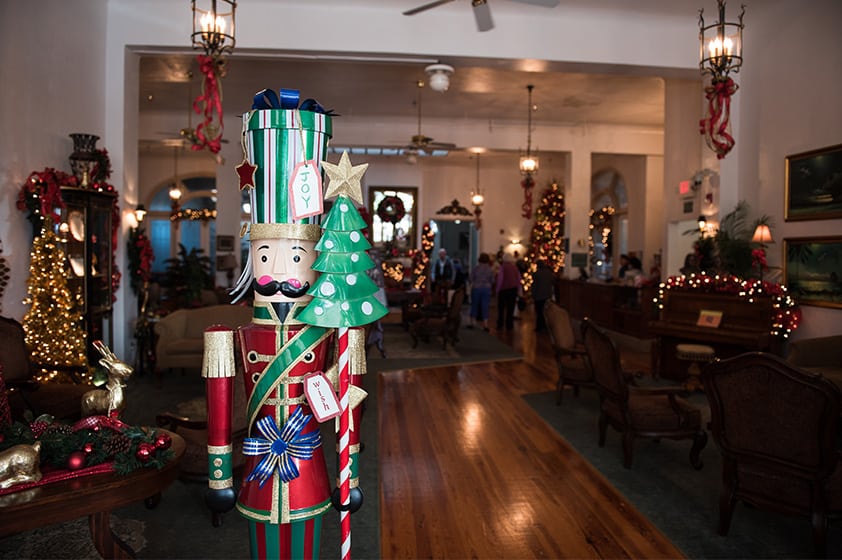 Travel back in time and experience the holidays through the history and elegance of the Jacaranda Hotel. Follow the open roads through pasturelands and orange groves, and land on this vintage establishment from the 1920s to experience a Christmas before your lifetime. Embrace traditions that date back to nearly 100 years ago and gaze at the striking festive décor, including a 15-foot Christmas tree, nutcrackers and ornate details throughout the hotel.
Make your way to the Palm and Citrus Dining Rooms and feast on lavish buffets during your stay, then stroll the Arcade's holiday décor while you digest. This holiday event is free admission and opens from November 10th to January 15th. Once a host to big-time names like Babe Ruth, Clark Gable, and Al Capone, the Jacaranda Hotel has become a staple, historic piece of Avon Park.
Carousel of Lights: Nov. 28 – Dec. 26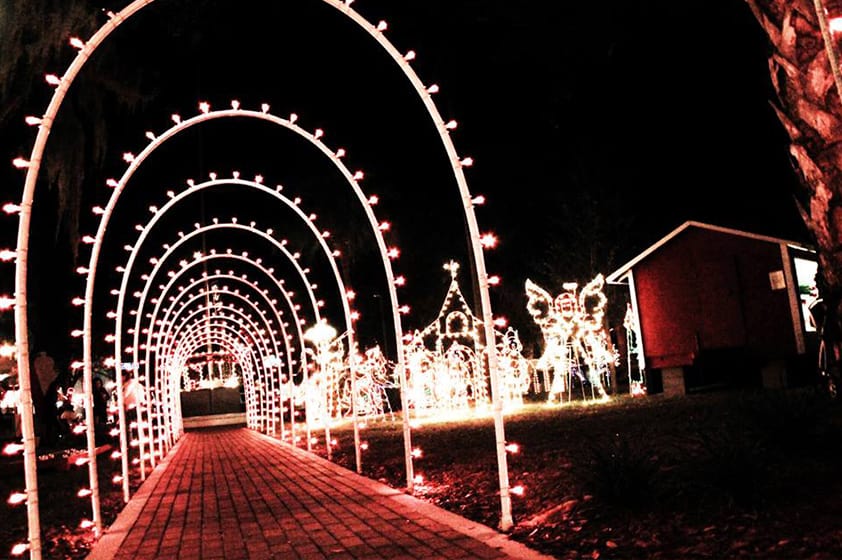 Every year, visitors and locals alike visit Circle Park for the annual Downtown Sebring Carousel of Lights, and this year is no different. Join the community and take part in the growing anticipation that leads to a beautiful display of festive lights that illuminate the town every night. This family-friendly event welcomes kids of all ages and features activities, including encounters with Santa Claus, various games, and miniature golf. This four-week-long event is free to attend, except for activities, and goes from November 28th to December 26th.   
Sebring Christmas Parade: Dec. 4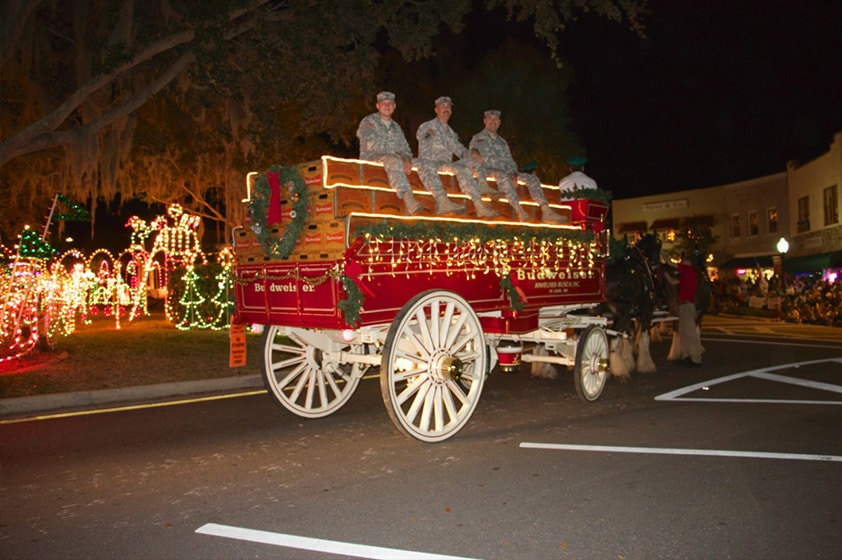 It's the most wonderful time of year! We're kicking off the holiday season with the annual Sebring Christmas parade on December 4th at 7 p.m. Invite your friends and family and snag a seat anywhere from the corner of North Ridgewood Drive and Sebring Parkway, all the way through South Commerce Avenue at the corner of McLane Lane. This parade will make its way through Circle Park, which will be illuminated by the Carousel of Lights, and feature music and floats for an unforgettable night of festivities featuring a special guest that goes by the name of Santa Claus!
CookieFest: Dec. 5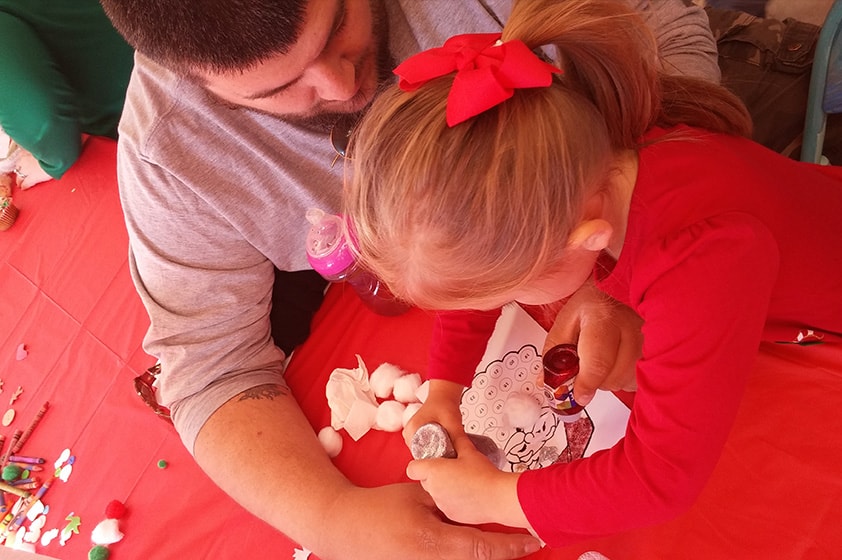 The holidays aren't complete without getting your hands a little dirty—with flour, that is. The Highlands Art League Cookiefest is back and ready to put your baking skills to the test. Bring your little ones and watch them unleash their imagination as they decorate holiday cookies with Chef Mac Gentleman, write letters to Santa, and craft holiday art projects. Clear your calendars on December 5th from 10 a.m. to 1 p.m. and reserve your spot online today.
Holiday Home and Garden Tour: Dec. 5
Florida may not get snow, but it still brings the beauty of nature during the holiday season. Join us on December 5th from noon to 4 p.m. for the Lake Placid Garden Club's 10th Annual Holiday Home and Garden Tour. Stroll the streets and admire the beautifully decorated homes with extravagant, vibrant gardens. Plus, we encourage guests to bring an ornament to add to the "Giving Tree." Tickets sell for $15—call (702) 994-9739 or (561) 201-2130 to reserve yours.
Holiday Traditions Around the World: Dec. 6
Get acquainted with global holiday traditions without the hassle of travel. South Florida State College presents Holiday Traditions Around the World, a fast-paced musical that takes the audience around the world to experience the dances, songs, and stories of Christmas, Hanukkah, Kwanzaa, and more. Watch as children gather, sing, clap, and tap into new and old traditions, customs, and folklore. With only two performances scheduled for December 6th, you don't want to miss this free, family event. Reserve your seats for either the 1:30 p.m. or 4:00 p.m. showing at www.SFSCArts.org.
Lake Placid Christmas Parade: Dec. 12
Santa Claus returns for another appearance, this time at the Lake Placid Christmas Parade. December 12th at 7 p.m., we're taking over the streets of Lake Placid and filling them with floats, cheerleaders, bands, fire trucks, and more. Grab your friends, family, and possibly a blanket. This outdoor event is free and open to the public.
While some of our holiday events are free, others come at a small admission fee or a ticket requirement upon entry. Be sure to stay up to date with our events calendar and reserve your spot before it's too late!