Untapped Nature: Explore the Walking Trails of Sebring's Highlands Hammock State Park
The past year has brought a new meaning to outdoor activities, and this year is no different. Fortunately, there are plenty of ways to get out and get active in Sebring at Highlands Hammock State Park, and the only equipment needed is a pair of sneakers. So, it's time to get acquainted with Mother Nature and get to know the local wildlife. Get ready to explore the great outdoors through biking, birding, camping, geocaching, tram tours, and more. Here are nine trails that will help you reach your daily step goals in South Central Florida.
Cypress Swamp Trail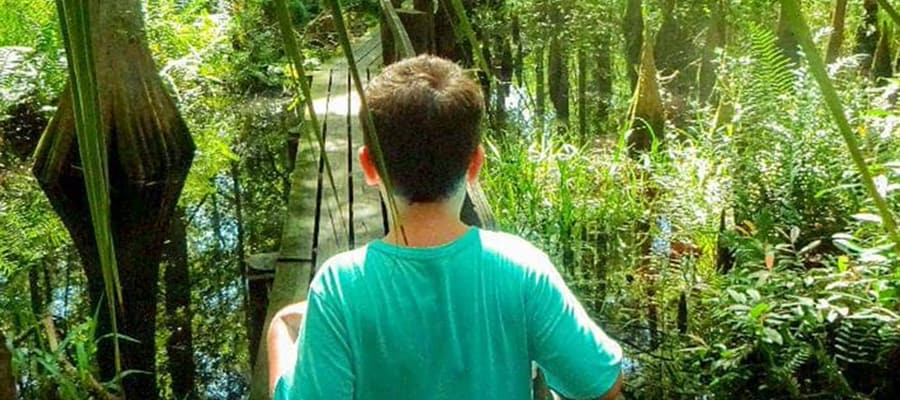 Beat the Florida heat on this very popular, half-mile trail in Sebring. Follow the shaded boardwalk that winds through swampy waters and keep a watchful eye for gators, turtles, snakes, and birds! Bring the family for thrilling sights or take on a solo adventure down this elevated path. With woodlands and wildlife on every corner, you'll find yourself releasing your inner explorer at Cypress Swamp Trail.
Allen Altvater Trail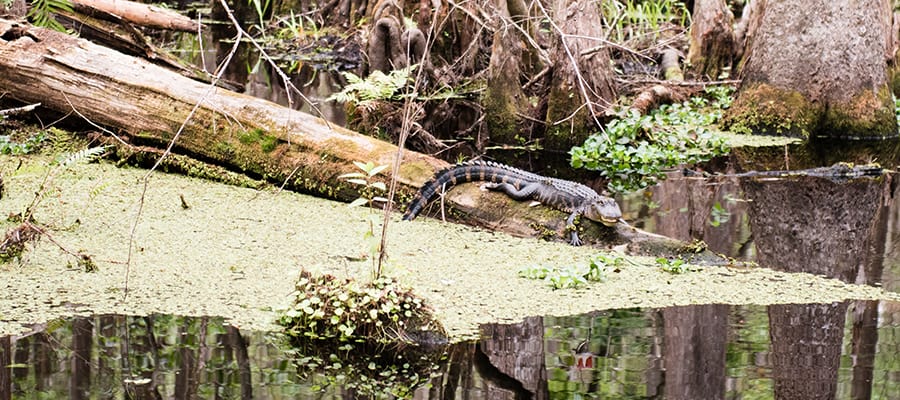 Not all hikes call for 10 miles of walking. The Allen Altvater Trail is one for those looking for something short and sweet. This half-mile trail is suitable for every skill level and, if you're lucky, you'll catch a glimpse or two of the wildlife that inhabits the area during your stroll. So, before you turn down a hike because it's too long, think Allen Altvater and dedicate just half an hour to get out of the house and get a breath of fresh air.
Wild Orange Trail
Soak in the scents of wildflowers and the sights of natural beauty along the Wild Orange and Hickory Loop Trail. This route is just shy of three miles and has much to offer to both experienced and beginner hikers. So, take the path less traveled with this low-traffic route and explore the many activities available to visitors. From elevated boardwalks over swampy waters to picnic pavilions and full-facility campgrounds, there's much to see and do during your hiking excursion.
Alexander Blair Big Oak Trail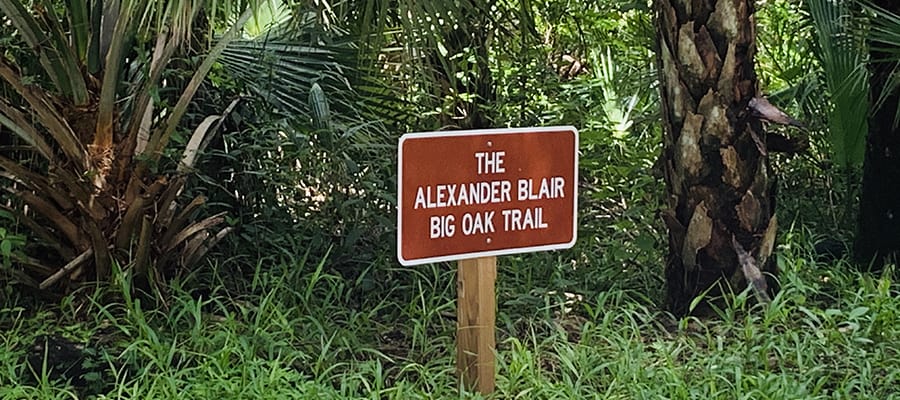 Alexander Blair Big Oak Trail is the perfect place to soak in some rays and take on a quick outdoor escapade. While this may be the shortest trail in the park at just 975 feet long, there is certainly no shortage of views. Alexander Blair Big Oak is home to one of the park's thousand-year-old oak trees, holding history in every root. So, take the scenic route and get acquainted with one of Highland Hammock's oldest residents when you choose Alexander Blair Big Oak.
Hickory Trail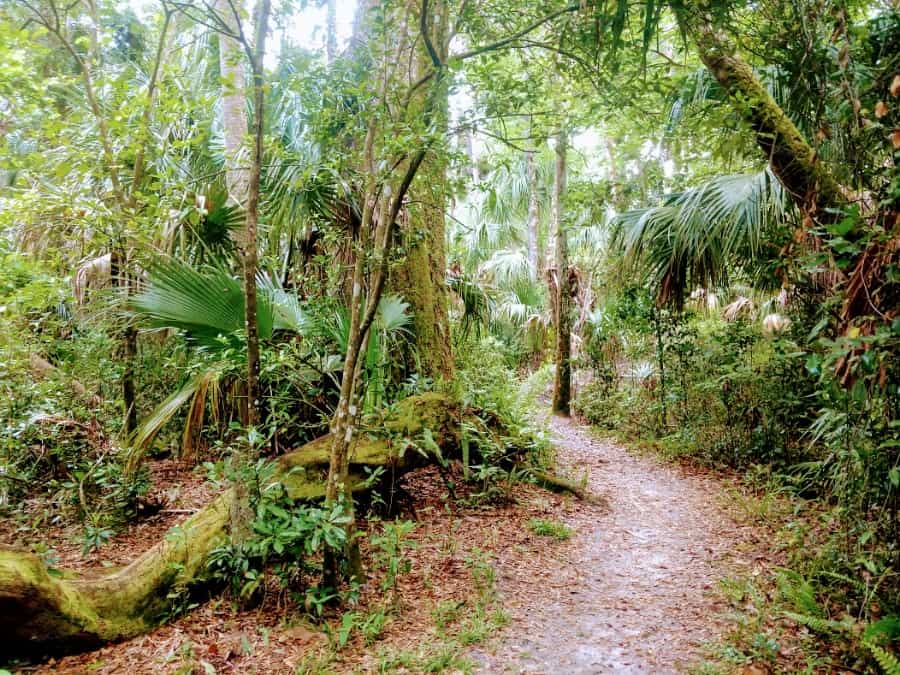 If wallowing under moss-draped oaks is more your speed, then Hickory Trail is just the path for you. Stroll through 4.3 miles of dark floodplain forests and with a creek-side view when you choose this hiking destination. Stay cool under the natural shade brought to you by enchanted woodlands and be sure to keep a watchful eye out for birds like caracaras and sandhill cranes. But don't let your hike end there–choose to extend your day trip to an overnight stay at the Hickory Hammock campsite and be sure to bring your friends and family for a memorable night under the stars.
Richard Lieber Memorial Trail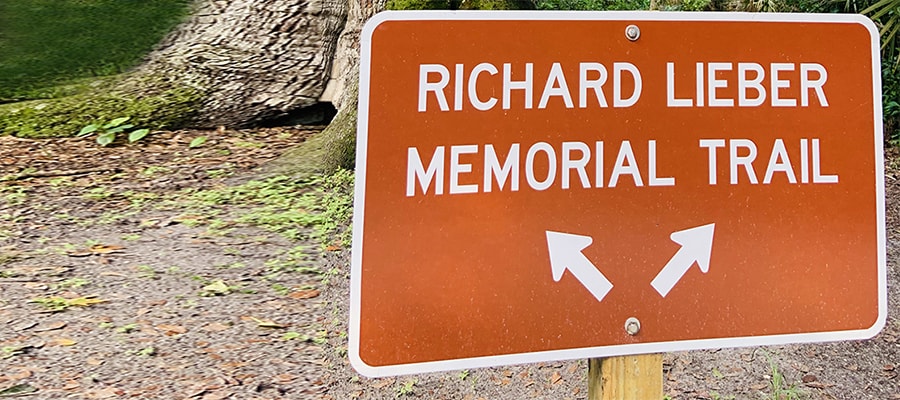 Get lost in the hums of Highlands Hammock State Park along the Richard Lieber Memorial Trail. This accessory trail to the park is just a 0.4-mile loop that ends with an observation platform, perfect for those looking for a still moment to connect with nature. Richard Lieber Memorial Trail has its own unique features that will make the quick trip worthwhile. Whether you're preparing for an early trek at opening hours or waiting for the sunset views at dusk, be sure to come prepared with mosquito repellent for a bug-free, swamp-side adventure.
Young Hammock Trail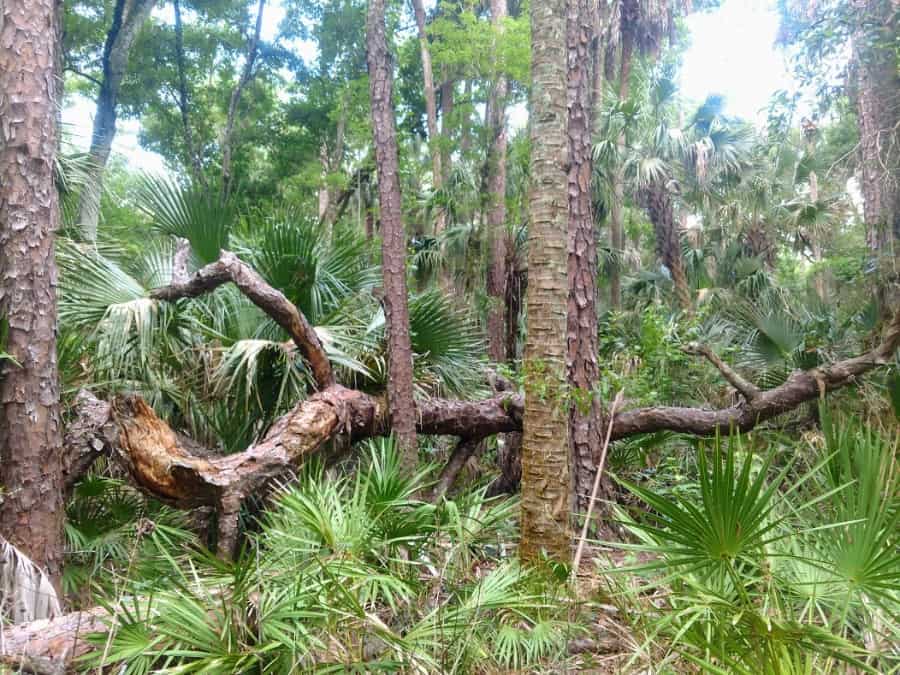 Contrary to its name, this trail is actually older than most in the state of Florida. Young Hammock Trail is a humbling route, making you feel small among towering pines and oaks. Be sure to keep a lookout for trail guides along your walk to learn more about how Young Hammock Trail got its character, and the importance of fire's effect in nature.
Ancient Hammock Trail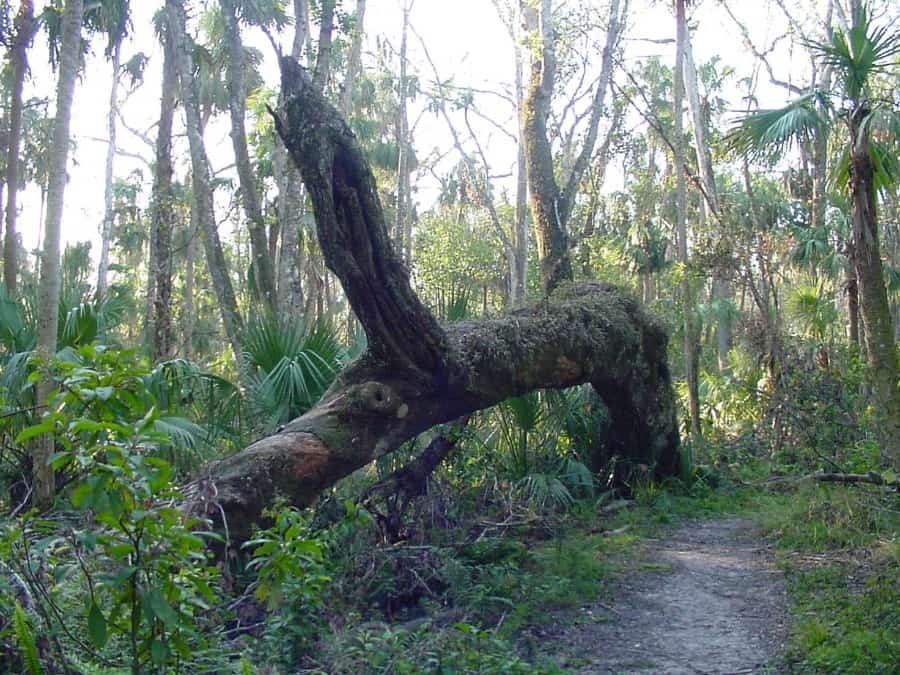 A can't-miss route at Highlands Hammock State Park, the Ancient Hammock Trail is the heart of it all. Take on this 35-minute hike and immerse yourself in a woodlands wonderland. Ancient Hammock Trail is the oldest corner of the park, and is home to plants, trees and even a bridge built by the Civilian Conservation Corps back in the day. Experience this tranquil trail full of towering cabbage palms and thousand-year-old live oaks. You'll find yourself gazing up in awe as you make your way around the green preservations on this former campground.
However you choose to spend your nature outing, Highlands Hammock State Park is your hub for versatile hikes, scenic views and unmatched wildlife. Grab your friends and family and hit the trails for some quality time with loved ones. Be sure to check hours, restrictions and rates before heading out, and above all else, be sure to bring some good vibes for an unforgettable time!