Top 10 Reasons to Visit Sebring's Highlands Hammock State Park
The opportunities for camping and exploring nature are seemingly endless at one of Florida's friendliest camping and hiking parks, Highlands Hammock State Park. Commonly referred to as Highlands Hammock, the Park is listed on the National Register of Historic Places. It is one of Florida's oldest state parks that is rich in history and beauty. Adventure, recreation, renewal, scenic beauty, and history await you! Whether you are planning a short getaway or an extended trip, consider these 10 reasons why you should visit Highlands Hammock.
1. Wilderness Adventure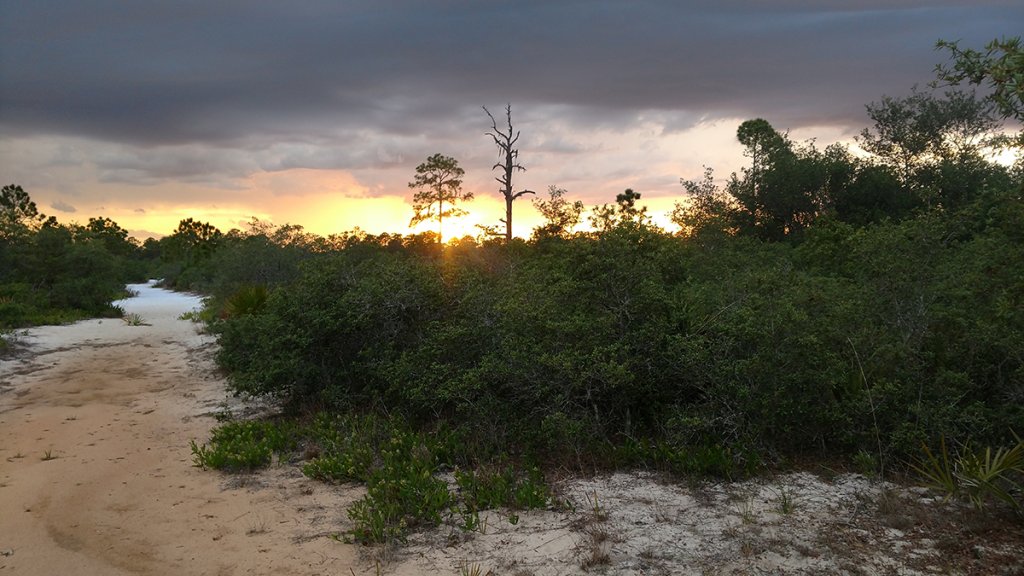 Having more rare and endemic plant and animal species than any other state park in Florida, Highlands Hammock is a place where wilderness is preserved. Featuring more than 15 distinct natural communities in its 9,000 acres, the Park is home to a diversity of habitats. Habitats range from the cypress swamp to the hydric hammock that was the basis for its creation. Become acquainted with "the real Florida" (what Florida was like before it was settled) and lose yourself in nature! Highlands Hammock is well known for its massive oaks draped in ferns, Spanish moss, and air plants. In fact, a 'hammock' is a native Florida term for a natural stand of trees over any given distance. Walking the magnificent old-growth hammock trails takes you on a journey back in time. Where Florida panther and black bear quietly pass beneath ancient towering oaks. Some have even said it reminds them of scenes from Jurassic Park.
2. Fabulous Trails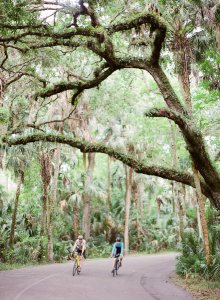 Hikers can easily walk our nine nature paths in one day as all of the trails radiating off the Hammock Loop Road are less than one mile. Several trails are connected, and all totaled, there are more than four miles of hiking trails. Bicyclists may ride the 3-mile Hammock Loop Road and explore another five miles of an off-road bike path. Walking the Cypress Swamp Trail with its historic catwalk and open vistas is a Highlands Hammock "must." Observe birds, spot an alligator, and even take delight in watching a family of otters at play!
3. Campgrounds & Camping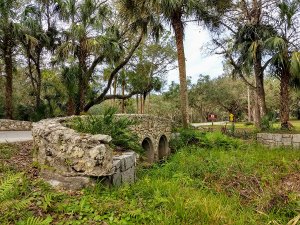 Is there anything sweeter than the smell of wood smoke drifting through a campground as families roast hot dogs and toast marshmallows? All campsites are equipped with water and electric, picnic tables, and fire rings. If you're seeking a more rustic experience, try the primitive wilderness campground. This campground does not have electric power, bathroom facilities, or potable water. Campers thrive on the camaraderie of the Wednesday night potlucks and Thursday breakfasts and suppers served up by our volunteer camp hosts.
4. Alligators, Tram Tours & the Hammock Inn Camp Store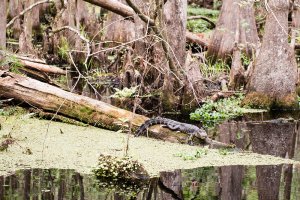 Do you enjoy watching wildlife? Guided tram tours operated by the Hammock Inn Camp Store concession provide the opportunity to view birds, alligators, deer, and other animals up close. Can't wait to see an alligator? The tram tour runs along the South Canal, where alligators and turtles can be seen basking on the sunny banks or submerged in the canal. You may also spot one from the elevated boardwalks of Cypress Swamp and Fern Garden Trails. Call (863) 402-0061 for tram times and ticket sales. The Hammock Inn Camp Store also rents bicycles and has a variety of items available for purchase to accommodate your camping needs.
5. History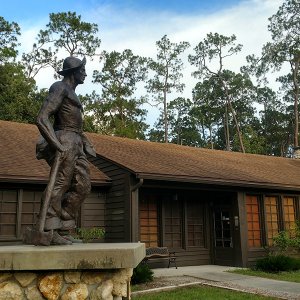 Visit the Civilian Conservation Corps Museum and experience the Great Depression through the history of "CCC boys." Thousands of unemployed young men who went to work building parks and planting trees in one of Franklin D. Roosevelt's most successful New Deal programs. For many enrollees, the CCC was "a vacation from poverty," and museum tours bring those "another day, another dollar" times to life. You'll also find out how the Park has a direct connection to the Brooklyn Bridge.
6. Affordable Fun for Everyone
For just $6/vehicle, Highlands Hammock State Park, which is open 8 AM -sunset, 365 days of the year, provides a ton of outdoor fun for a small price. Bring your bikes or rent some on-site. Free activities include a playground, geocaching, hiking, walking, biking, picnicking, birding, wildlife watching, and a museum. Dogs are welcome with some restrictions.
7. Special Events
With picnic pavilions, a recreation hall, and an outdoor amphitheater, Highlands Hammock has a variety of on-site locations for your next special event. From birthday parties to family reunions to weddings, we have everything you need to make your next special event one to be remembered.
8. Park Programs & Events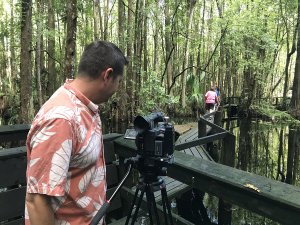 At Highlands Hammock, there is something for everyone! Depending on the time of year, visitors can enjoy Monday Morning Nature Walks, Saturday Kids Discovery Walks, weekly campfire programs, and the Music in the Park concerts. The Park also hosts a Civilian Conservation Corps (CCC) Festival, Hammock North Pole, First Day Hikes, Thanksgiving Turkey Trot, Hammock Half Marathon, Firecracker 5K, Hike & Seek geocaching challenge, Firefly Nights Tram Tours, an Earth Day and International Museum Day. The Junior Ranger Program is offered in conjunction with a bilingual story hour and Kids to Parks Day.
9. Loop Exercise Stations & 5K Training
Fitness buffs can check out our Healthline Fitness System. Strengthen the cardiovascular system and improve muscle tone and flexibility with a series of exercise stations located at strategic points around the Loop Road. Verify target heart rates and track progress at the Heart-Check Station. Plan to train for a 5K, a marathon, triathlon, or simply get in shape by walking, running, and biking the Loop.
10. Solitude & Recreation
Seeking a few quiet moments of peace and solitude? Highlands Hammock is a most welcome antidote to our overscheduled lives, offering "recreation" as a refreshment of strength and spirits. Plan your visit and experience joy in response to nature in all seasons. Unplug and unwind in picturesque Old Florida.
For more information about visiting Highlands Hammock State Park, visit VisitSebring.com or the Park's website https://www.floridastateparks.org/park/Highlands-Hammock or call the Park directly at (863) 386-6094.