Step into Old Florida
Our first morning, we headed to Highlands Hammock State Park. Tall, mossed draped trees formed a cool canopy over the road into the park. The park is one of Florida's oldest, and one of eight Florida state parks built by the Civilian Conservation Corps. The kids loved the museum and exhibits showing the CCC barracks, uniforms, camp schedule, and artifacts.
We started with the one-hour tram ride, which took us behind the scenes to areas not accessible to the public. We were glad we got there early as we learned it typically sells out. The ranger giving the tour was knowledgeable and entertaining. The kids loved learning about the Cypress "knees" — the roots of the tree pushing up through the ground — and spotting all the wildlife like tortoises, armadillo, deer, and, of course, 'gators.
Water lilies were blooming in the swamp and butterflies flitted around our heads.
After the tour, we walked along the boardwalks that zig zag across the Cypress Swamps and saw a beautiful Snowy Egret and White Ibis, more gators sunning themselves, and red bellied woodpeckers and bright red cardinals making noise in the trees overhead. Water lilies were blooming in the swamp and butterflies flitted around our heads. It was so peaceful walking among the lush greenery that we didn't want to leave. The kids posed for pictures in the giant opening at the base of a burley thousand-year-old oak. We learned that Highlands Hammock even offered bike rentals, and with the flat roads, it would be a breeze for all of us to ride the three-mile loop. We decided to save that for next time and headed to the park store for cool slices of key lime and sour orange pie — YUM!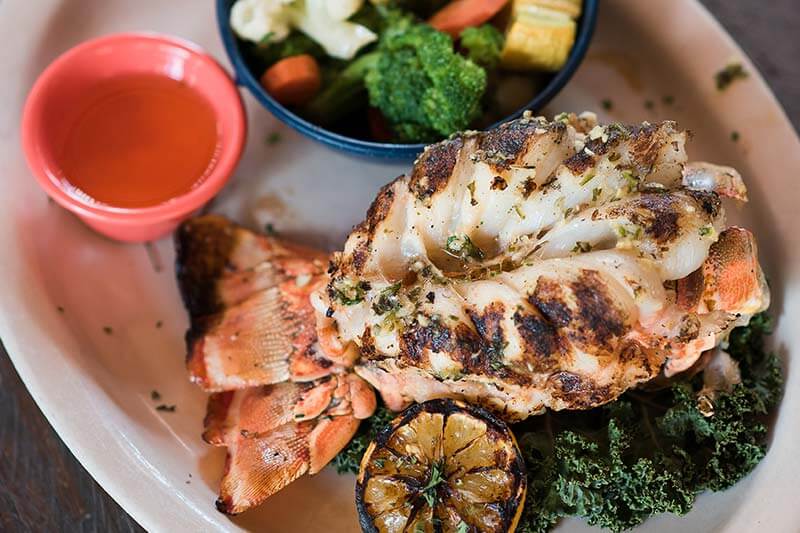 That evening, we had dinner at Cowpoke's Watering Hole where we soaked up the cowboy culture with the cattle and ranch adornments all around. We shared an order of Bully Bites — their name for fried gator tail, and Dad and my husband opted for the Cowpoke's ribeye while Mom and I choose seafood. I had the grilled shrimp and mom ordered catfish. Carlo enjoyed his burger and Anna loved her fish tacos. Everything was delicious and we were all happy and stuffed by the end of our meal.