In 1950, a Russian-born auto racing enthusiast returned to France to attend an event well-known to all Europeans: 24 Hours of Le Mans. The race, which he had faithfully attended before the war, rekindled a fire inside him. Dazzled by the blur of speeding race cars, affected by the passionate exuberance of the crowds, and inspired by the intense determination of the drivers, Alec Ulmann began to wonder if he could replicate what he was witnessing back home in America. If so, how would he do it?
More importantly, where would he do it?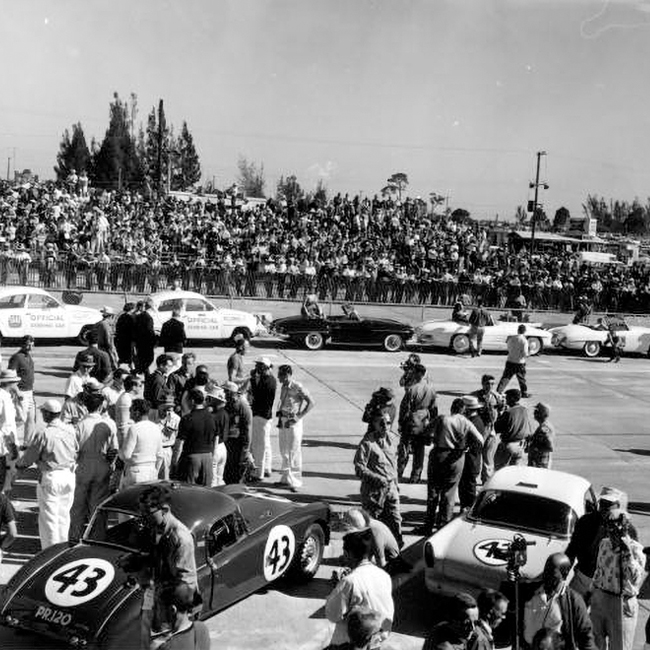 Notably, it would be Ulmann's background as an aeronautical engineer that would provide the road map. In the years after WWII, his involvement in America's military surplus industry found him searching for sites where wartime aircraft could be converted into civilian use. Driving through the rolling citrus groves of quiet Sebring, Florida, he found Hendricks Army Airfield, once used as a heavy bomber training school for B-17 Flying Fortress and B-24 Liberator pilots. Declared surplus by the government in 1946, the airfield had since been transferred to the city and was operating as the Sebring Air Terminal.
Ulmann surveyed the criss-crossed runways of the airfield and envisioned high-speed straightaways. If he were able to find enough worn tires and bales of hay, he wondered, could he use those to transform the web of adjacent service roads into a twisting loop of challenging curves?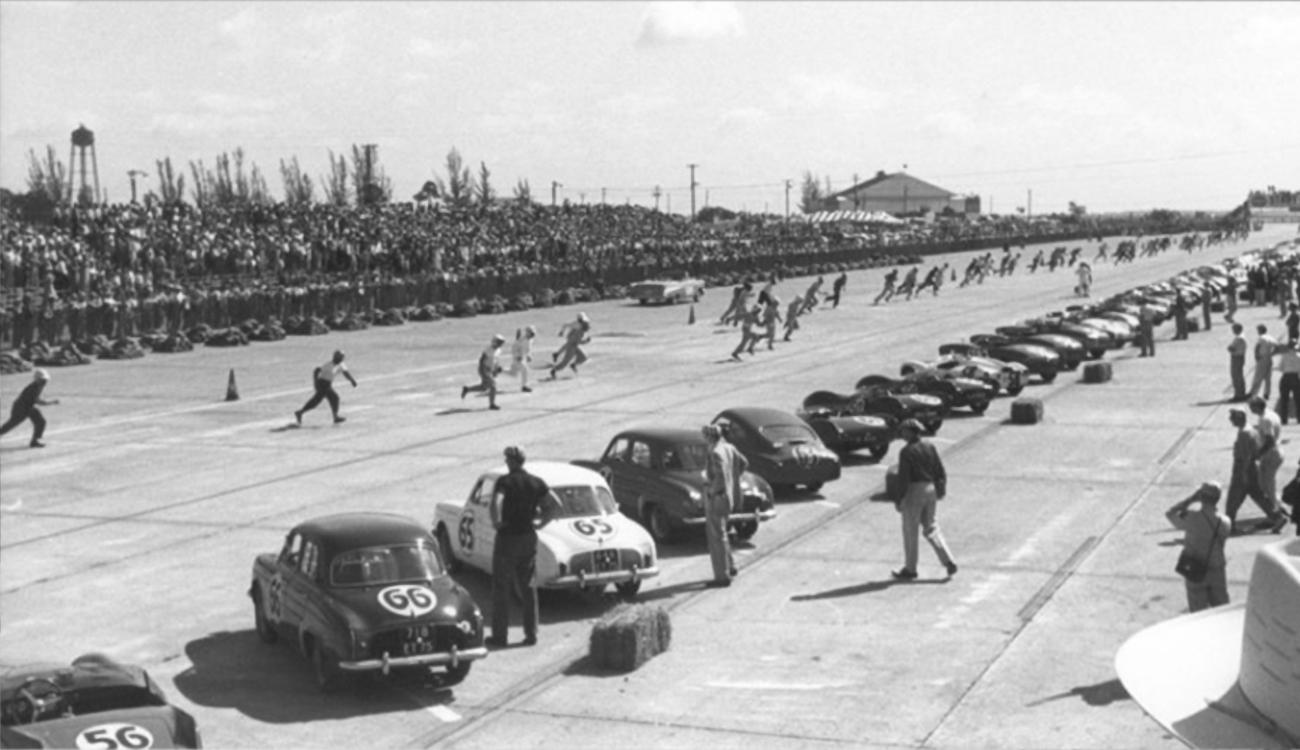 By December 31, 1950 that vision became a reality when thirty drivers dashed across the runway and jumped behind the wheel of their racers in a traditional 'Le Mans Start'. But when contrasting Ulmann's boxy 724cc, four-cylinder, cast iron Crosley Hot Shot (which had been stripped of its bumpers and was sporting a plexiglass windshield salvaged from a junked aircraft) against the parade of sleek Ferraris, Astons, and Jaguars, few spectators thought it stood a chance. But Ulmann's team understood the formulaic 'performance index,' which gave the Hot Shot a shot. Drivers Frits Koster and Ralph Deshon agreed to never leave top gear and never touch their brakes; instead, they crouched in the straights and sat up when cornering to let wind resistance slow them down. By the end of the race, the duo had won the Sam Collier Memorial Sebring Grand Prix of Endurance Six Hours.
Emboldened by the success of his premiere event, Ulmann spent the next fourteen months organizing the track's second race, the newly dubbed - and doubled in duration - Sebring 12-Hour Grand Prix of Endurance. With that, the direction of the subsequent 70 years of competition was set; one that would establish Sebring as a marquee name in the world of racing.